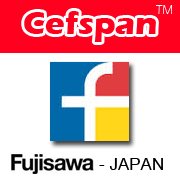 Cefspan (chemically Cefixime) is a broad spectrum, cephalosporin antibiotic. Cesfpan and other antibiotics from cephalosporin class may cause server allergic reactions. These reactions have been reported in varying degrees in different patients. However, not all patients experience these undesirable effects. It is always a good idea to tell your doctor if you are hypersensitive from cephalosporins or any other drugs. Keep reading to learn more about the most commonly reported Cefspan Side Effects.
Hypersensitivity Reactions with Cefspan
As said earlier, Cefspan may cause severe anaphylactic reactions. This may result in the following:
Shock
Internal swelling of the larynx and airways constriction
Urticaria and rashes on the skin
Stevens-Johnson syndrome
Toxic epidermal necrolysis
Inflammation of mucous membranes
Other General Side Effects Include Headache, Dizziness, Sweaty Hands, Hyperactivity, Candidiasis, Genital Pruritus And Vaginitis.
Cefspan Side Effects on the G.I System
Pseudomembranous colitis
Severe Diarrhea
Abdominal pain
Dyspepsia
Nausea and Vomiting
Anorexia
Hematological Side Effects
Treatment with Cefspan may also cause some hematological side effects. These side effects include: Hemolytic Anemia, Leucopenia, Pancytopenia, Thrombocytopenia, Thrombocytosis, Eosinophilia, Prolongation in Prothrombin Time and Blood Coagulation Disturbances.
Side Effects of Cefspan on the Renal System
Transient elevation in blood urea nitrogen (BUN) or creatinine arid rare cases of renal failure and interstitial nephritis.
Cefspan Side Effects on the Hepatic System
In some patients, Cefspan and other cephalosporin antibiotics may cause Hepatitis, jaundice, increases in alanine amino transferase (ALT), aspartate amino transferase (AST) and alkaline phosphatase. Increase in bilirubin.
How to Avoid Cefspan Side Effects?
In order to avoid these side effects tell your doctor about you as much as you can. Tell him if you have had any allergic reaction with any medication in the past.
Avoid self-medication. Do not take any antibiotic e.g. Cefspan or any other drug including dietary supplements to treat any health condition without asking your physician.
Related Links