This short tutorial explains how to use Clenil Compositum mono-dose vial the right way. In addition to the following step by step instructions, the images to explain each step are also included at the end of this tutorial.
Bend the Clenil Compositum mono-dose vial in the two directions (see fig. A below)
Separate the mono-dose vial from the strip at the top and then in the central part of the vial (see fig. B below)
Shake well to homogenize the suspension, until complete re-dispersion is obtained (see fig. C below).
Open the Clenil Compositum mono-dose vial by rotating the twist-off stopper as indicated (see fig. D below)
Gently squeeze the mono-dose vial content at the prescribed dose into the nebulizer chamber (see fig. E below)
In case half dose is used, the vial can be closed by pressing the stopper in the upside down position (see fig. F).
The unused suspension must be stored at 2- 8°C (in the refrigerator) and administered within 12 hours from first opening.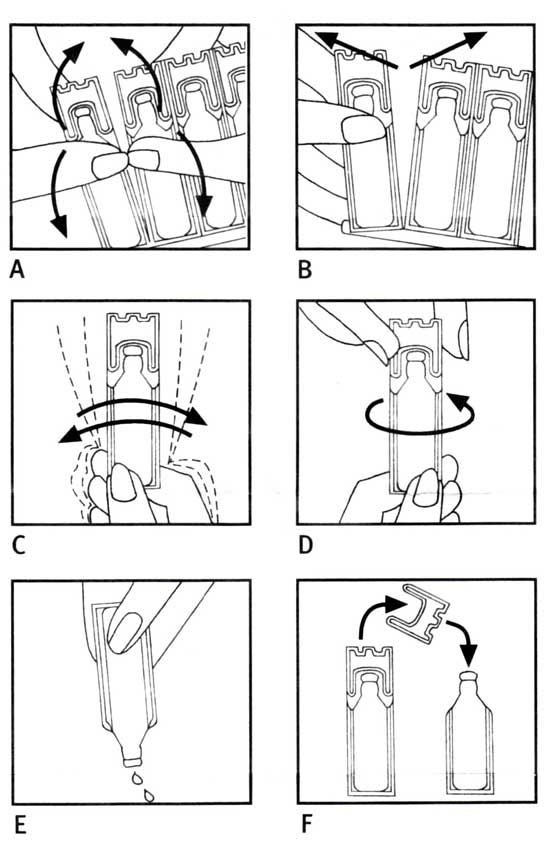 Warning: The content published on this website is for information purpose only. Do not use any medication, supplement or anything to treat a medical condition without asking a qualified healthcare professional.
Related Links