Adika is famous for offering the latest fashion trends for young women at competitive prices. For our today's post, we have carefully selected to share some other stores like Adika to shop similar clothing, dresses, bags, and accessories at comparable or even low prices.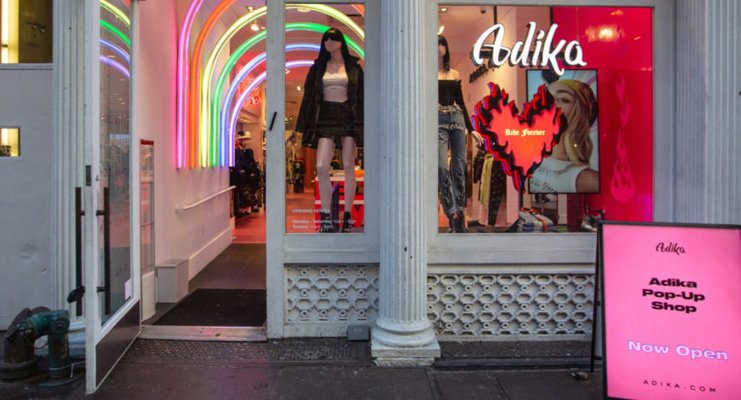 Adika : A Quick Intro to the Company
Adika is a wholly-owned subsidiary of Golf & Co., the largest and foremost fashion group in Israel. Since 2015, Golf & Co. also hold the executive franchise of TopShop, one of the leading British fashion retailers for women.
Adika first opened its door in 2011 with a mission to make fast fashion affordable for every woman. The idea behind Adika truly was an instant hit. Its been over a decade now, and Adika has shipped more than a million packages to customers across several countries, including the United States.
Top 10 Adika Alternatives
Missguided : #1 on Our List of Women's Clothing Stores Like Adika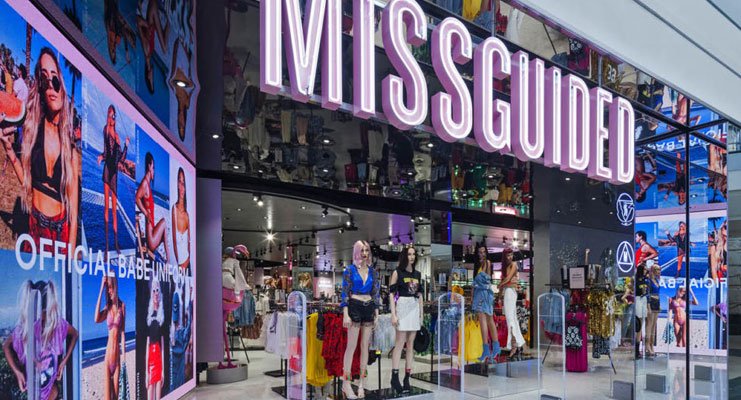 One thing that we personally like about Missguided is, They add hundreds of new styles to their collection every single week.
With reference to this post, at Missguided, you'll find everything that Adika has to offer. AND, the best part is, in many cases, Missguided can be cheaper than Adika. For a limited time, Missguided is offering a FLAT 50% discount on an endless variety of trendiest fashion for women.
Headquarters: Manchester, United Kingdom

Customer Service No: not available
Hot Products: Little Black Dresses, Little White Dresses, Tops & Bottoms, T-Shirts & Oversized Tops, Swim & Beachwear, Knitwear & Sweatshirts, Shoes, Bags, Fashion Jewelry and Much More
Tobi : Serving The Style-Conscious Young Women in Over 100 Countries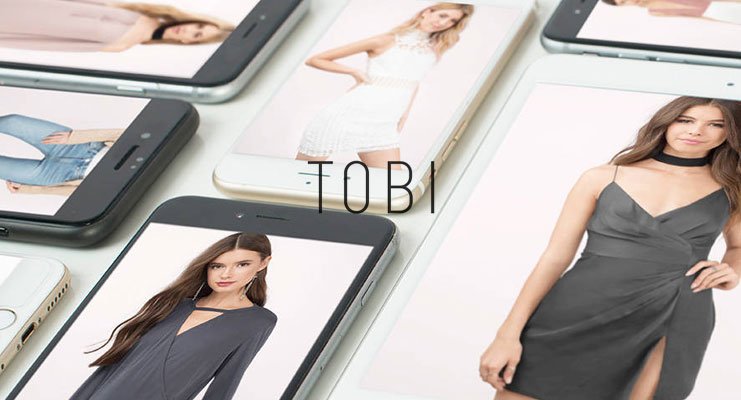 It was a very close competition between Tobi and Missguided on this list of Adika alternatives. Tobi is at the second spot just because only ONE brand can be placed at number 1.
Tobi is trusted by millions of fashion-forward teenage girls and women in their early twenties from more than 100 countries across six continents. Tobi offers FREE shipping and FREE 10-Day returns on all orders of $80 or more.
Hot Products: Sexy Bodycon Dresses, Party Dresses, Wedding Guest Dresses, Bodysuits, Crop Tops, Sweaters & Cardigans, Bikinis & Cover Ups, High Heels, Handbags, Clutches, and Crossbody Bags
Venus : An Endless Collection of Head-Turning Pieces for Every Budget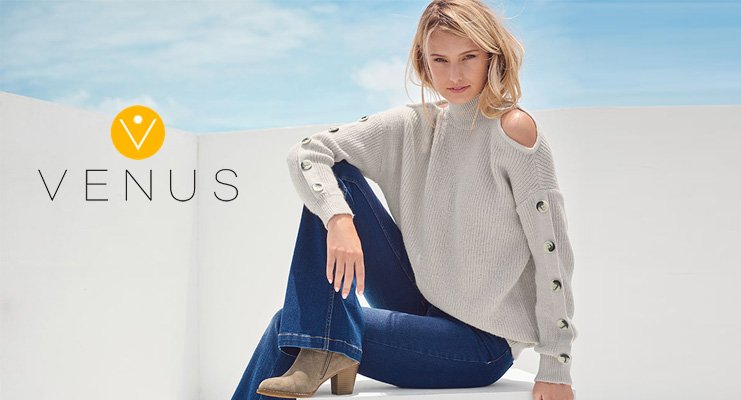 Venus Fashion has been around for almost four decades. From casual clothing and formal dresses to sexy lingerie and stylish swimwear, Venus is one of the most popular women's clothing websites in the United States.
In most cases, the price range of products at Venus is comparable to Adika. In addition to the regular sizes, Venus is a highly recommended alternative to Adika to shop for on-trend plus-size clothes.
Headquarters: Jacksonville, Florida, United States

Customer Service No: +1-888-782-2224
Hot Products: Mini, Midi & Maxi Dresses, Casual Jumpsuits & Rompers, Tankini Tops, Sport Bikini Tops, High Waist Bottoms, Strapless & Backless Bras Nightgowns, and Sleep Shirts
PrettyLittle Thing : Another Reliable, British Alternative to Adika to Shop Trendy & Affordable Women's Clothes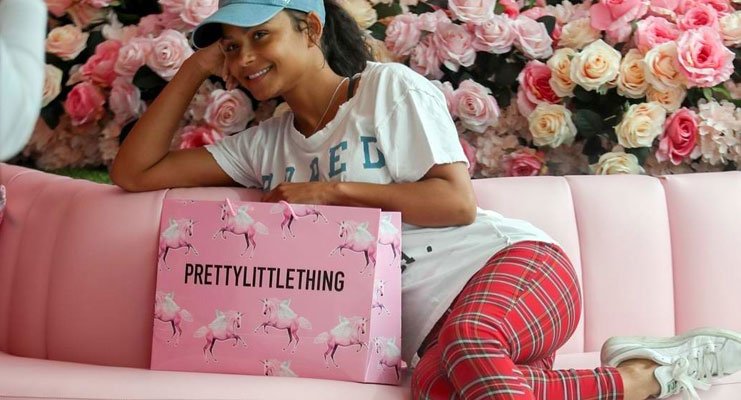 PLT a.k.a. PrettyLittle Thing is a wholly-owned subsidiary of Boohoo, a leading European fashion retail company.
In addition to PLT, Boohoo also owns many other labels including NastyGal, Debenhams, Burton, and Wallis. Like Adika, Pretty Little Thing is very popular among women aged between sixteen to thirty-five years.
Hot Products: Coats & Jackets, Stunning Mini Dresses, Flattering Pencil Skirts, and Maxi Dresses Featuring Solid Colors, Geometric Prints, Stripes, and Floral Prints
Fashion Nova : #5 on Clothing Websites, Brands, and Stores Like Adika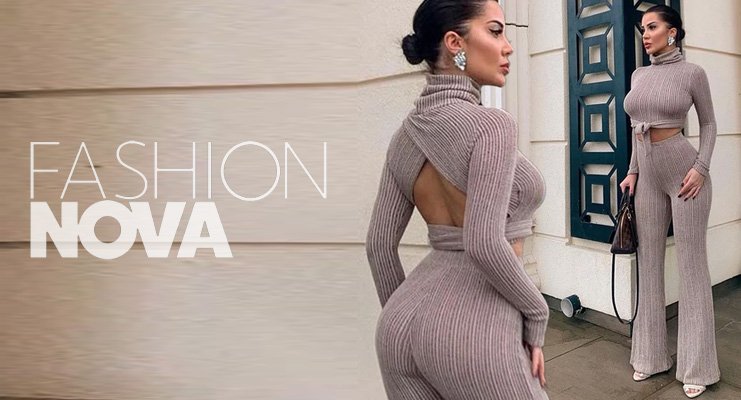 Fashion Nova is one of the major fast-fashion retail companies in the United States. According to the BIG Daddy of Search Market (Google), in 2018, Fashion Nova was the most searched women's clothing brand across the web.
Simply visit the official online store of Fashion Nova, and you'll find a million reasons to shop for clothing and accessories from their website instead of Adika.
Headquarters: Los Angeles, California, United States

Customer Service No: +1-323-888-1071, +1-800-866-0286
Hot Products: Matching Sweater Sets, Latest Styles in Dresses, Flare Jeans, Graphic Tees, Halter Tops, Corsets, Off Shoulder Tops, One-Shoulder Tops, Blazers, Jean Jackets, Faux Leather Jackets, and Affordable Clothing For Big & Tall Women
Nasty Gal : Highly Recommended for Adika Fans Who Are in Love With the Vintage-Inspired Fashion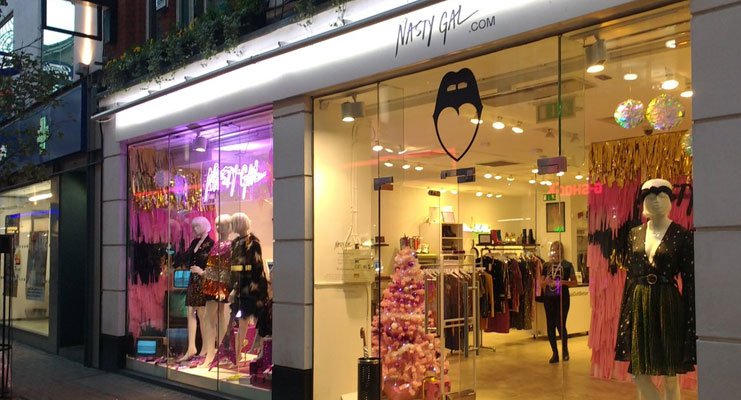 Nasty Gal was originally founded in the United States, Sophia Amoruso, as a small eBay store. The brand attracted thousands of women in no time. Within the next six years, Nasty Gal became a popular chain of brick-and-mortar stores.
Presently, Nasty Gal is no longer owned by Sophia (the founder of the company). Boohoo acquired this fashion brand in 2018. If you like Indie and Vintage-Inspired fashion, there is at least one piece at Nasty Gal that you'll fall in love with!
Headquarters: Los Angeles, California, United States

Customer Service No: +1-855-627-8942 (No Longer Works)
Hot Products: High-Quality Denim Made with 100% Organic Cotton, Shirt Dresses, Wrap Dresses, Skater Dresses, Cold Shoulder Dresses, Boots & Booties, Platform Shoes, Bags, Hats, Sunglasses, and Beauty Products
Lulus : Curated Collection of Must-Have Dresses, Tops, and Shoes for Women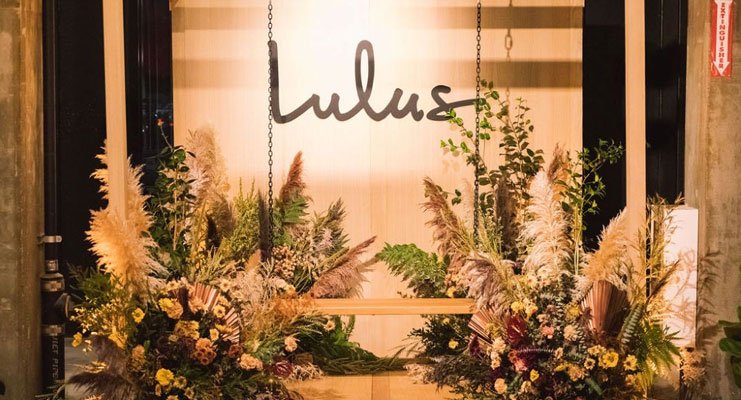 Lulus may be slightly expensive than Adika in some cases. However, if you don't mind paying a few extra bucks to wear better quality clothes, you won't be disappointed at Lulus.
You don't have to take our words, visit their official eCommerce website, and we bet it will be hard for you to leave empty-handed. The Good news is, for a limited time, Lulus is offering up to 70% discount on a wide range of on-trend products.
Headquarters: 195 Humboldt Ave, Chico, California, United States

Customer Service No: +1-866-918-5858
Hot Products: Cocktail Dresses, Beach Dresses, Luxe Bridal Dresses, Lace-Cup Mini Dresses, Side-Slit Maxi Dresses, and Ruched Ribbed Mini Dresses
Forever 21 : HOTTEST Deals on the Latest Fast-Fashion Trends for Young Women Who Dare to Be Different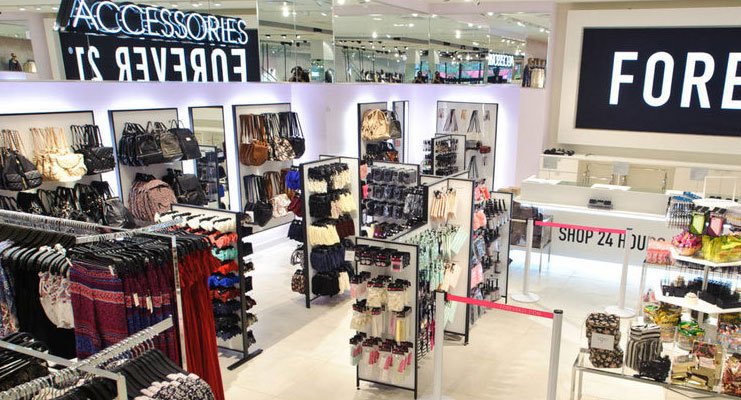 Forever 21 was considered an authority on the latest fashion trends. But many things have changed after the COVID-19 Pandemic.
Like Lord & Taylor, this clothing company almost went bankrupt. As the result, all Forever 21 brick-and-mortar stores were shut down for good.
The Authentic Brands Group, bought this fast-fashion label in 2020. ABG already owns several other world-famous fashion brands including IZOD, Reebok, Volcom, Nine West, and many others.
Presently, Forever 21 is being operated as an online-only clothing retailer. If you prefer to shop clothing online from the convenience of your home, Forever 21 still can serve you as a great alternative to Adika.
Headquarters: Los Angeles, California, United States

Customer Service No: +1-888-494-3837
Hot Products: Fall Jackets, Sweaters & Cardigans, Women's Activewear & Gym Clothing, Hoodies & Sweatshirts, Jeans & Denim, Lingerie & Loungewear, Bathing Suits, Hair Accessories, Belts, Skincare Products, and Makeup Kits
Amiclubwear : Sexiest & Most Affordable Clubwear For Women Online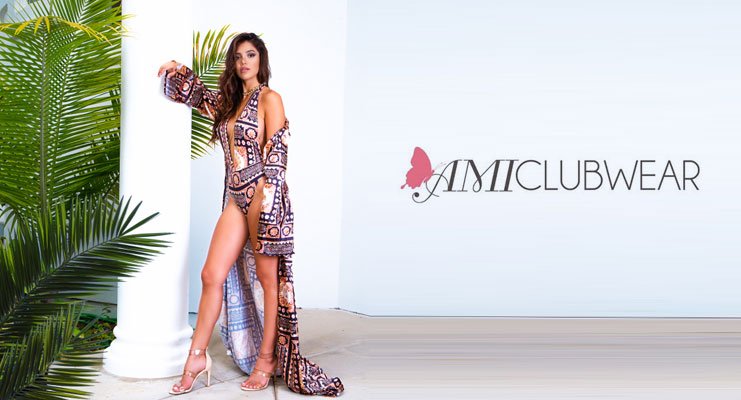 Whether you are looking for an alternative to Adika to shop for super sexy clothing, perfect for the club, or HOT formal dresses fit for a ball, Amiclubwear has options that REALLY deserve your attention.
Amiclubwear is not only cheaper than most women's clothing websites shared above, but for a limited time, this online fashion retailer is offering a FLAT 60% discount on its already low prices.
Headquarters: Los Angeles, California, United States

Customer Service No: +1-855-264-9327
Hot Products: Bandage Dresses, Sequin Dresses, Lace & Mesh Dresses, Leggings, Pants, Skinny Jeans, Yoga Pants, Sexy Costumes, Bedroom Costumes & Intimates, Cheap Jewelry, and Latest Fashion Accessories
Pacsun : #10 on Young Women's Clothing Brands and Stores Like Adika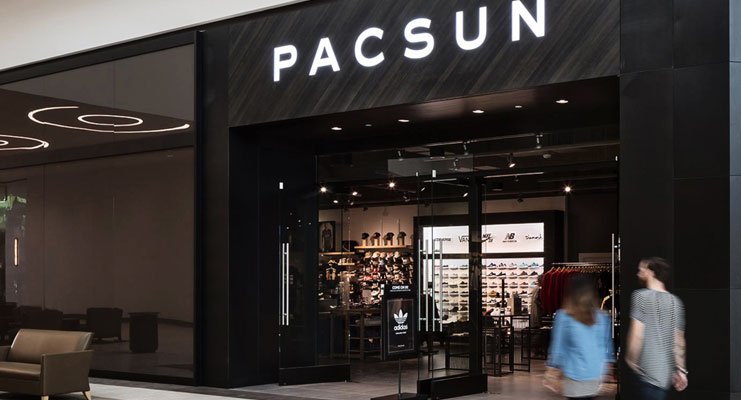 Pacsun is famous for offering classic California lifestyle clothing and accessories for teenage girls and young women.
In addition to its own label, Pacsun also is one of the best places to find amazing deals on women's clothing by many other popular brands including Billabong, Guess, Brandy Melville, Free People, Roxy, and many others.
Founded: 1980, Newport Beach, California

Headquarters: Anaheim, California, United States

Customer Service No: +1-877-372-2786
Hot Products: Jeans, Hoodies, Shorts, Swimwear, Socks, Tank Tops, Backpacks, Affordable Fashion Accessories, and Almost Everything You Can Find at Adika