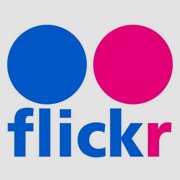 Launched in the year 2004, Flickr is one of the major video and image hosting websites across the internet. Originally started by Ludicorp, Flickr was purchased by Yahoo Inc. in 2005 for USD 25 million. A large number of photo researchers and bloggers from around the globe use Flickr to host images and videos. It is not necessary to become a registered member of this website in order to use its content. However, if you want to upload your own photos and videos, signup is necessary. Would you be interested in some Flickr alternatives? The rest of this post discusses top 10 sites like Flickr.
DropShots > #1 on My List of Sites Like Flickr
Over the years I have come across many websites like Flickr but DropShots is the best alternative. With an amazing upload and download speed, this website offers an amazing service to stay in touch and share your memories with your family, friends and loved ones. The signup process at DropShots takes less than a minute to complete and gives you a great control over your privacy settings. If you have photos that you don't want the whole world to see, DropShots's private photo sharing is a great option to use. This Flickr alternative also offers an easy to use set of tools to crop, resize and edit your images.
ShutterFly > Free Unlimited Space to Upload & Share Photos
Photos is a great way to capture priceless moments of your life e.g. your wedding, the first birthday of your kid or the first time he/she got ready to go to school. It is very important to have a secure place to store your precious photos. ShutterFly is a great website like Flickr that offers an unlimited and secure online storage space for your photos. Your free account at ShutterFly never gets expired. In other words, they'll NEVER delete your photos, not even a single. Moreover, ShutterFly stores all of your photos in the same resolution as you originally uploaded.
Fotki > another Good Alternative to Flickr
Fotki is another very similar website like Flickr that offers video and photo sharing services. Fotki is in business for more than 18 years and is one of the biggest social networking websites across the web. This website is available in 16 languages including English, Spanish, French and German. The free photo sharing account at Fotki gives you 3GB of storage. You can also get an additional 200MB space every month. Fotki has around 2 million registered users from more than 241 countries and it hosts over 2 billion photos and videos.
SlickPic > Host, Share & Showcase Photos for Free!
SlickPic is one of the most reliable and user-friendly websites to host and share images. This image hosting service was founded by a group of photo lovers in 2005. Your free account at SlickPic allows you to upload 1000 photos and the maximum allowed file size for each photo is 100MB. This service also gives you the option to upload images via email. The drag and drop photo management tool is great to keep your uploaded photos organized. Whether you want to share your photos just with your family members and friends or with everyone who lives on the planet, SlickPic is a great website to host, share and showcase all of your photos.
Google Photos > the Greatest Alternative to Flickr
Announced by the search giant in the month of May 2015, Google Photos is biggest photo and video sharing website and unquestionably the greatest alternative to Flickr. Previously this service was a part of GooglePlus. This service offers you an unlimited disk space to upload your videos and photos for free. Google Photos supports images of up to 16 megapixels and HD videos (1080p). If you are looking for a free alternative to Flickr, Google Photos is the best option for you!
Have you tried any of the photo sharing service I just shared above? Do you know a similar site like Flickr that is better than the ones you read about in this post? I would love to read your comments.
Related Links