I strongly believe, there's nothing wrong with growing older-unless of course you're doing it too rapidly. Aging is a natural and inevitable part of life. Many people fear growing old, but as long as you're proactive about your health and aging with grace, there are numerous benefits to aging.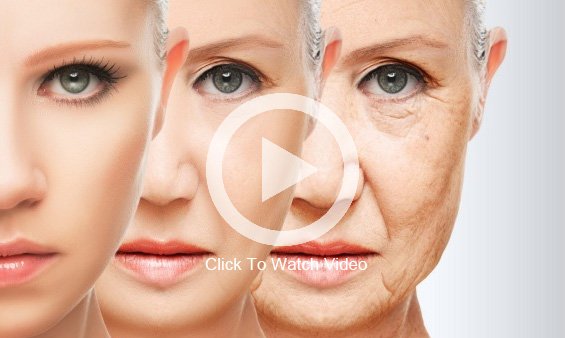 Watch This Video : Discover Some Very Unusual Tips to Look Younger
Benefits of Aging
With age comes wisdom, stability, and security. Generally one's priorities have shifted and fewer things are taken for granted. You don't sweat the small stuff so much anymore and precious time spent with family and friends is more tightly embraced.
The Downside of Aging
Then there's the downside of aging-sometimes our bodies fail us. As we enter mid-life and into our golden years, our ability to fight off infection, as well as other health related problems diminish significantly, and conditions such as heart disease, high blood pressure, arthritis, diabetes, and obesity significantly increase.
Our Longevity Is Controlled By the Lifestyle Choices
Decisions about our lifestyle choices that we make every day are actually very important. If you are aging prematurely, chances are it's because of an unhealthy lifestyle, bad habits, or both. Years of consuming a poorly balanced diet (low in nutrients and high in calories), along with lack of exercise, chronic stress, negative emotions, and environmental toxins all have a cumulative effect and contribute to our immune systems inability to fight illness and disease.
That's why it's so important to keep our health in the best possible shape ever by incorporating powerful, anti-aging immune boosters into our everyday lifestyle. Optimal health isn't just about healthy eating and exercise, it's about taking care of our physical, mental, emotional, and spiritual health.
Our Body is Remarkably Regenerative!
We can significantly increase our life expectancy by improving our diet with immune boosting nutrients, exercising on a regular basis, reducing stress, and taking care of our emotional health and well-being.
Imagine, if you could look younger than you age naturally – without prescription drugs or cosmetics surgery. The good news is, by practicing natural anti­aging medicine and promoting holistic health, you really can live a longer, healthier, happier life-and absolutely age with grace. And it's not as hard as you think!