Built in 1876, the The Hotel Sacher Wien is privately owned by the Guertler family. The Hotel Sacher Wien stands in the heart of Vienna, opposite the Opera House. This hotel is one of the most prominent and favorite gathering points for the city's elite class.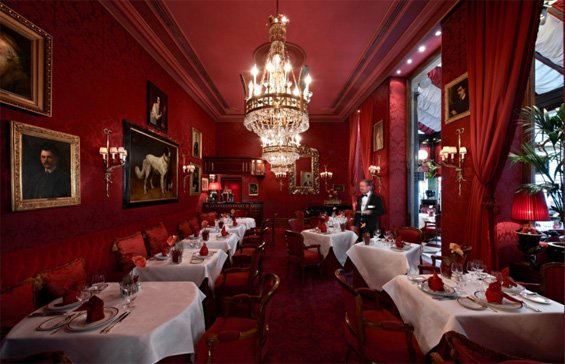 The Hotel Sacher Wien offers air-conditioned guest rooms featuring genuine baroque furniture, silk wall coverings, expensive (hand-made) carpets and original paintings by 19th century masters e.g. Anton Faistauer, as well as contemporary amenities including cable television with CNN and BBC, modem connection, DVD and CD-player, and fax machine for in-room use upon request.
Dinning at Hotel Sacher Wien
In addition to all of the above,
The Hotel Sacher Wien
offers a 24 hours room service.
Sports at the Hotel Sacher Wien
Golf, Tennis, and Riding within 10 to 30 minutes by car
Nearby Fitness center (complimentary for hotel guests)
Jogging in the nearby Burggarten
Additional features of the hotel
101 Rooms
7 Suites
Limousine service
Concierge
Opera and theater ticket service
Accepts all major credit cards
The Hotel Sacher Wein also offers Banquet, Business and meeting rooms with modern lighting and eclipse technology, High-Speed Internet access and wireless LAN.
Related Links
Have you stayed at the Hotel Sacher Wein? Please don't forget to share your experience with us in the comments section below.