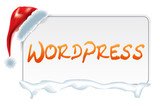 WordPress automatically shows a toolbar for logged in users when they preview or view posts or pages in a browser. This bar is also known as WordPress Admin Bar. It is very simple to Show or Hide WordPress Toolbar. You dont' need to write (copy+paste) even a single line of code. All you need to do is to go to your WordPress Profile page (Inside Admin Panel) and "Uncheck" where it says; "Show Toolbar When Viewing Site". See the image below if you need further help.

How Helpful Is This?
Please tell us how helpful was the post you just read above. Click the Stars below.
Related Tutorial