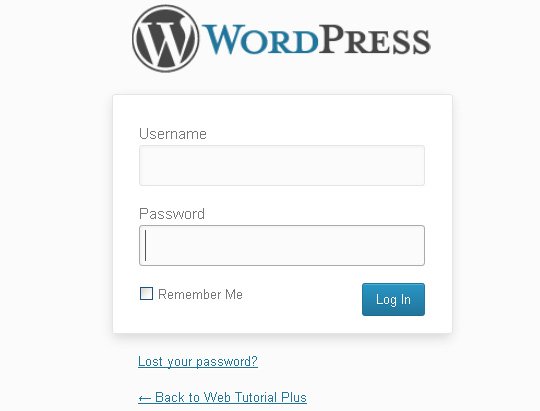 WordPress (WP for short) attracts hundreds of thousands of new comers in the world of blogging every single day. Today, almost every web hosting company offers one-click WordPress installation (using Fantastico Installer or something similar) from the C-Panel. But the default WP-theme that comes with every fresh installation of WordPress does not display a link to the Admin Login Page. This sometimes confuses newbies. This short tutorial has been published to help you find the exact Login URL of your WordPress based site or blog.

WordPress Login URL
If you have installed WP in the route of your domain, the Admin Login page can be accessed by typing the address shown below;
http://YourExampleDomain.com/wp-admin
It is a common practice for many WordPress users to install WP in a sub-folder instead of the route folder (the home page of a website). If that is the case, the URL for WP login page should be;
http://YourExampleDomain.com/sub-folder/wp-admin
Have You Installed WordPress on a Sub-Domain?
Many people and even companies use a sub-domain e.g http://blog.YourExampleDomain.com for their WordPress installation. If you have done the same, open your web browser and type the following URL into the address bar to access your WordPress Admin Login Page;
http://blog.YourExampleDomain.com/wp-admin
The Exact URL To The WP Admin Login
Whether you have installed your WP blogging software in the route, in a sub-folder or have used a sub-domain (as shown in the above examples), replace /wp-admin with /wp-login.php in order to directly access the admin login page. Some examples of the direct URLs are shown below;
http://YourExampleDomain.com/wp-login.php
http://YourExampleDomain.com/sub-folder/wp-login.php
http://blog.YourExampleDomain.com/wp-login.php
Related Articles
Hide WordPress Admin Toolbar When You Preview Your Page In A Browser Before Publishing