Custom Pillows with Pictures are great when it comes to adding instant style and visual interest to any decor. Moreover, when you add your favorite photos to pillows for an extra personal touch, they can give you an emotional comfort too!
For this post, we have carefully selected the best custom printing experts that will make your pillows look exactly the way you want them too. All of these companies use high-quality materials and offer custom printing services at lowest possible prices. Many of these websites also offer free shipping on custom pillows across the United States.
Top 10 Places To Buy Custom Made Pillows With Photos Online
Zazzle : Huge Discounts on Photo Decorative & Custom Throw Pillows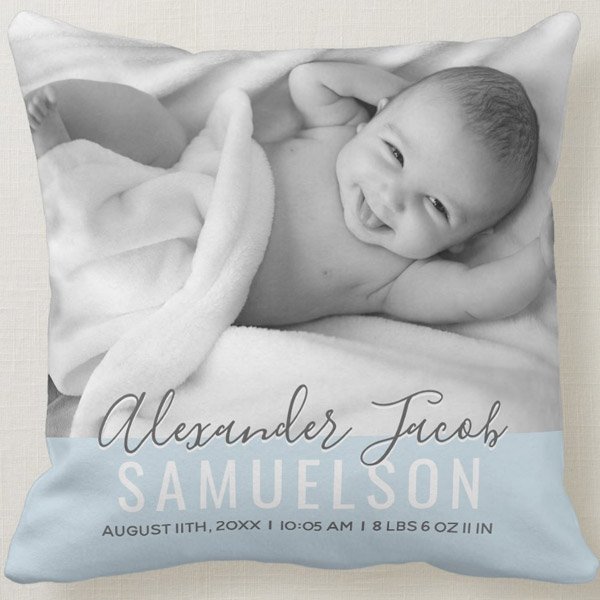 Zazzle is one of the fastest growing and most popular on-demand printing services online. Zazzle has the largest selection of photo decorative and custom throw pillows to transform any space into the PERFECT space. For a limited time, Zazzle is offering up to 40% discount on a wide range of products and gifts that can be customized with photos and text.
Headquarters: Redwood City, California, United States

Popular Products: Decorative & Throw Pillows, Nursery Decorative Pillows and Poufs
Canvas Champ : 60% OFF on Throw Pillows and Customizable Photo Cushions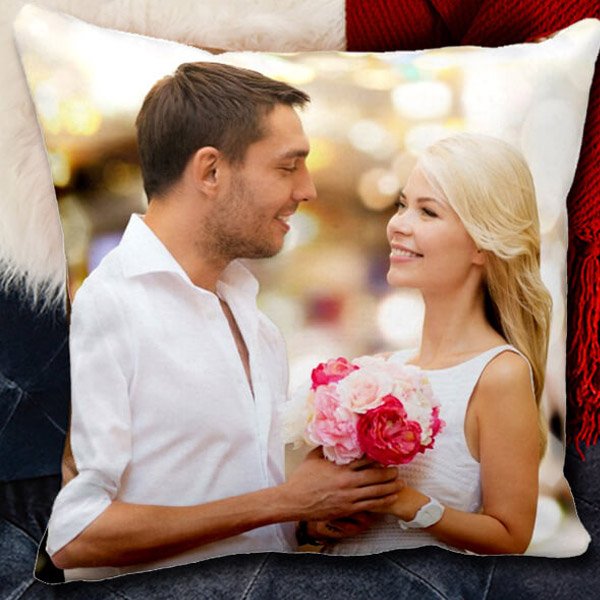 Canvas Champ is another great printing website that is trusted by thousands of customers from almost every corner of the United States.
At Canvas Champ, the process of selecting a square or rectangle template to design your own throw pillow design is very simple. In addition to using photos from your phone, computer, Facebook and Instagram etc. on the front, you also have the option to use creative palette color option on back side.
The material used to produce these customizable throw pillows is 80% Polyester and 20% Cotton. Throw Pillows and Customizable Photo Cushions at Canvas Champ are available in 10 popular sizes. For a limited time, the company is offering up to 60% discount on selected products.
Headquarters: Brooklyn, New York, NY, United States

Popular Products: Bed & Body Pillows with Pictures, Outdoor Pillows with Photos

Related Link: Latest Discount Offers at Canvas Champ
Shutterfly : Machine Washable Custom Pillows with FULL HD Pictures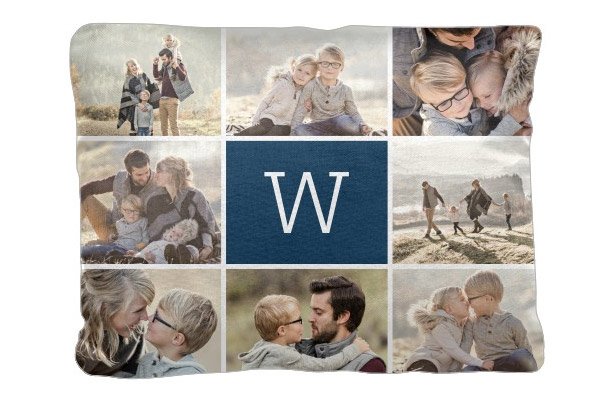 The back of machine washable photo pillows by Shutterfly feature cotton weave, plush or Sherpa. Over 95% of the verified customers of Shutterfly have said, they'll love to buy custom printed products from this website again. Click Here to visit Shutterfly to design a personalized photo pillow for yourself or make a memorable gift for someone you love.
Headquarters: Redwood City, California, United States

Popular Products: 3 Photo Custom Pillows, 4 Photo Pillows, Photo Gallery Pillows
Walmart Photo : Custom Made Photo Pillows at Lowest Prices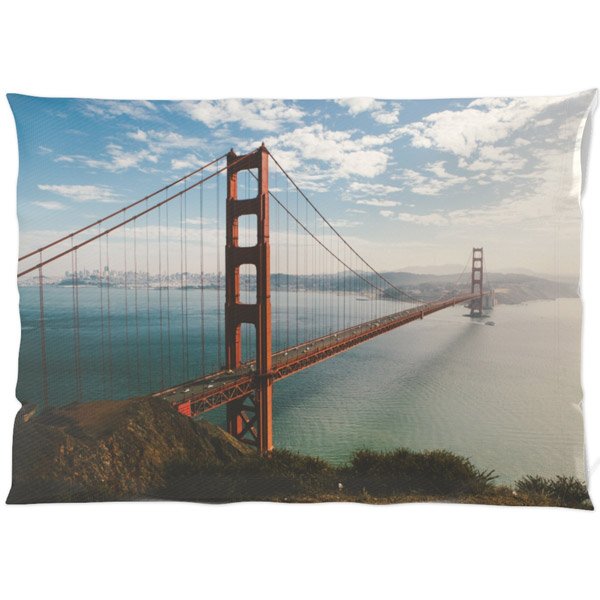 If you don't mind a slight decrease in printing quality, Walmart Photo is cheaper than most custom printing services we shared on this page. The bestselling custom pillow sizes at this retail-giant include 16×16, 20×30 and 18×18. For a limited time, Walmart Photo is offering flat 20% discount on its already low-priced collections of customizable throw pillows.
Headquarters: Bentonville, Arkansas, United States

Popular Products: Monogram Pillows, Photo Pillows, Custom Made Throw Pillows
Snapfish : Optional Embellishments To Make Your Photo Pillow Even More Personal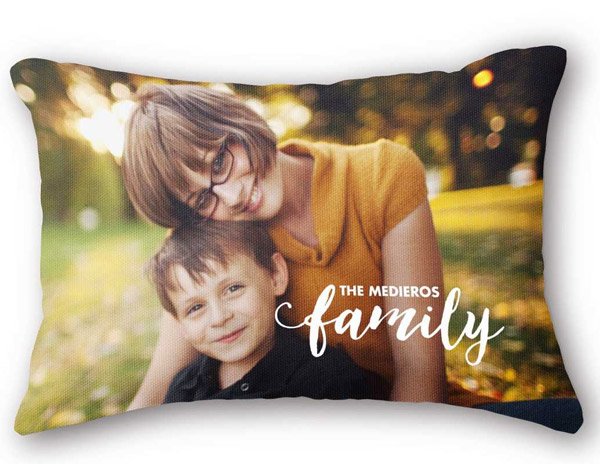 Snapfish is one of the pioneers of custom photo gifts and art printing industry online. And it unquestionably is one of the best places to buy high-quality photo blankets, pillows and cushions. In addition to photo printing, Snapfish also lets you choose from an impressively huge collection of designs, fonts and embellishments to make your photo pillow even more personal.
Headquarters: San Francisco, California, United States

Popular Products: Custom Photo Gifts, Photo Blankets & Pillows with Pictures

Related Link: Get Up To 75% Discount at Snapfish
VistaPrint : Most Durable, Double-Sided Custom Throw Pillows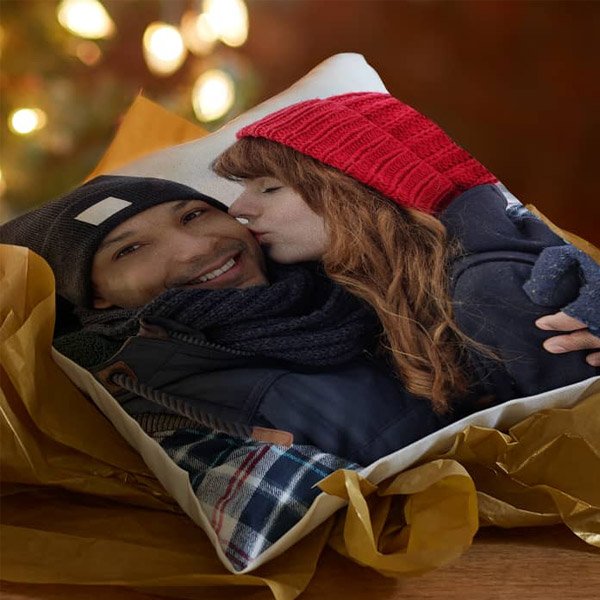 Vistaprint is a leading Mass Customization company in the world. The company is primarily known for offering highly customizable marketing materials at competitive prices. Vistaprint is also one of the best places to buy custom photo pillows for couches, easy chairs and beds. Click Here to visit Vistaprint and create a unique custom pillow that will add a cozy touch to your space.
Headquarters: Dundalk, Ireland

Popular Products: Personalized Photo Pillows with One or Two-Sided Printing Options
Etsy : Impossible to Miss & Sure to Delight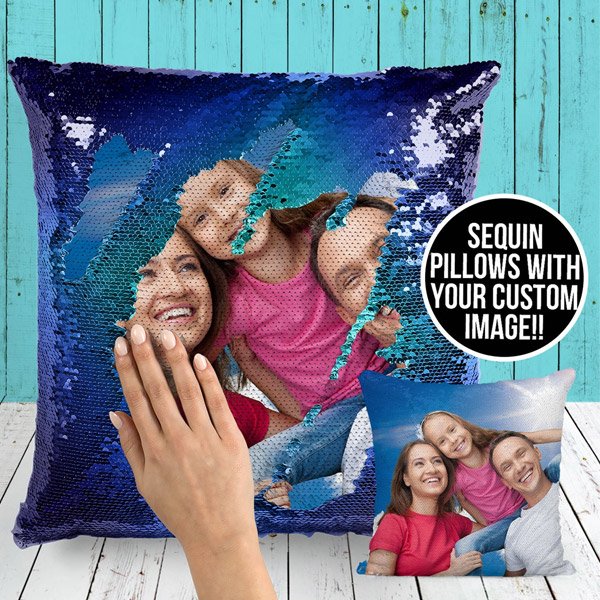 Etsy is one of the leading marketplaces across the web that lets independent artists and creative designers showcase and sell their handmade masterpieces to a global audience. In some cases, Etsy may be slightly expensive than other print-on-demand websites on this page. However, if you are looking for one-of-a-kind, handmade pieces, Etsy is a highly recommended option for you.
Headquarters: Brooklyn, New York, NY, United States

Popular Products: Prank Pillows, Personlized Sequin Throw Pillows with Pictures, Family Photo Sequin Pillows
Redbubble : Cotton Pillows with Photos and Original Artwork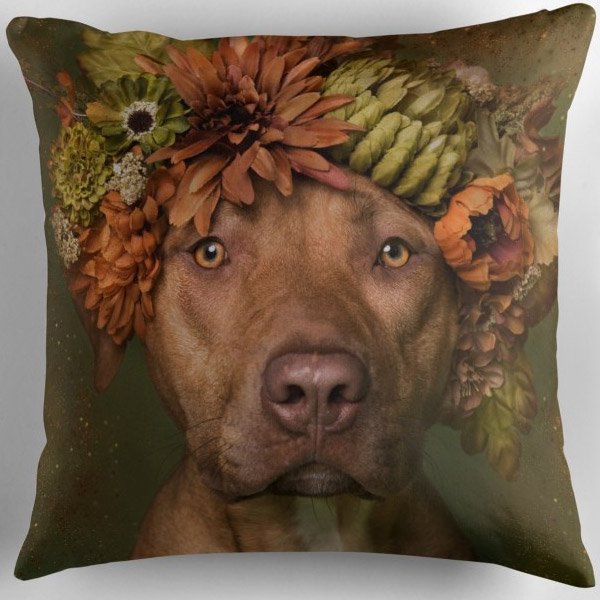 Redbubble is an Australian print-on-demand specialist with a huge customer base across six continents on the planet. For photo printing, Redbubble uses 100% pure cotton pillow covers that are totally machine washable. Rebubble also offers a good variety of custom throw pillows and cushions featuring unique and original artwork by independent artists from around the globe.
Headquarters: Melbourne, Australia

Popular Products: Photography Pillows & Cushions, Custom-Made Pure Cotton Pillow Covers With Pictures & Artwork
Amazon : Custom Made Photo Gifts at Affordable Prices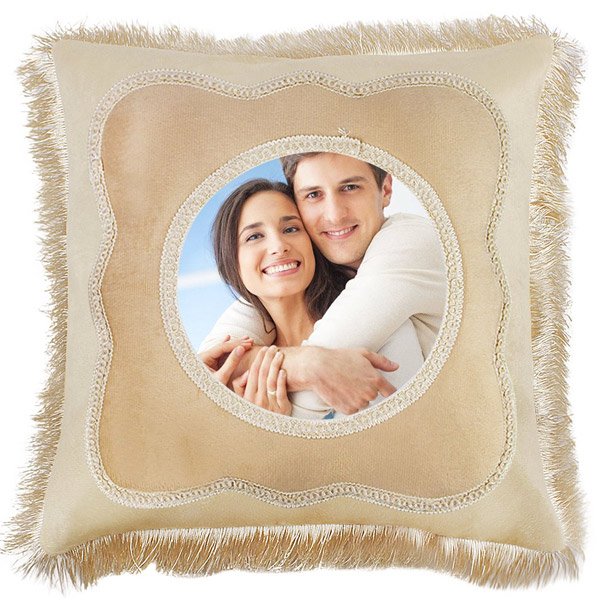 This one doesn't need an introduction. We truly hope that you know that largest retailer across the internet already. Being honest with you, we haven't personally tried a custom pillow from Amazon. But we have purchased other products from Amazon and our experience was good.
Founded: 1994, Bellevue, Washington

Headquarters: Seattle, Washington, United States

Popular Products: Personalized Throw Pillows Under $10
CafePress : Custom Bedding, Photography Pillows & Gifts For Less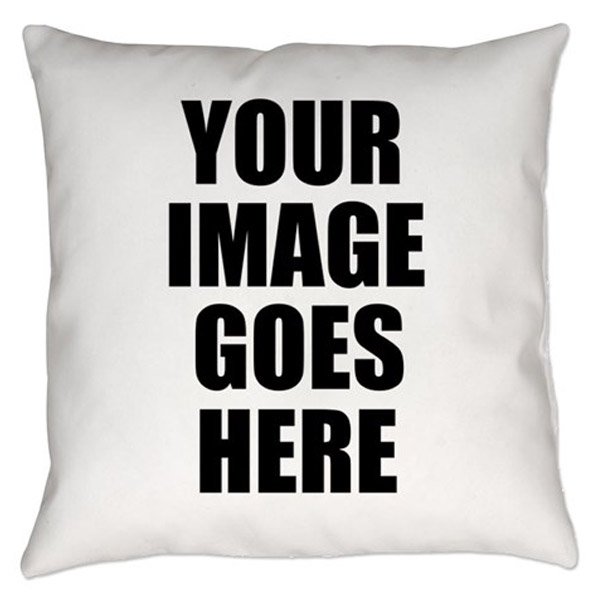 Cafepress is a wholly owned subsidiary of Snapfish. Like Amazon, we haven't tried custom pillows by Cafepress. But as we trust its parent organization, we suggest that you check out latest deals and discount offers at Cafepress before ordering your next photo pillow anywhere online.
Headquarters: Louisville, Kentucky, United States

Popular Products: User-Customized Photo Gifts & On-Demand Home Decor Products