In recent years, sofas with luxurious finish e.g. Velvet has made a BIG style impact in the world of interiors in the United States. But finding the best velvet sofas to create that luxury look and exceptionally cozy atmosphere without overspending may be tricky (or difficult).
The American eCommerce websites and online furniture stores shared below are carefully selected to satisfy the Pickiest Shopper. We hope this post will help you find the perfect velvet sofa according to your needs & without having you spend more than you wanted to.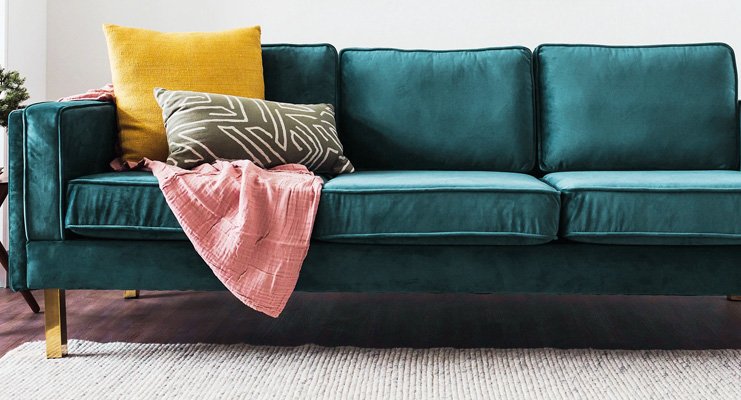 Top 10 Stores & Websites to Find The Best Velvet Sofas
AllModern : #1 On Our List of Stores to Find The Best Velvet Sofas Online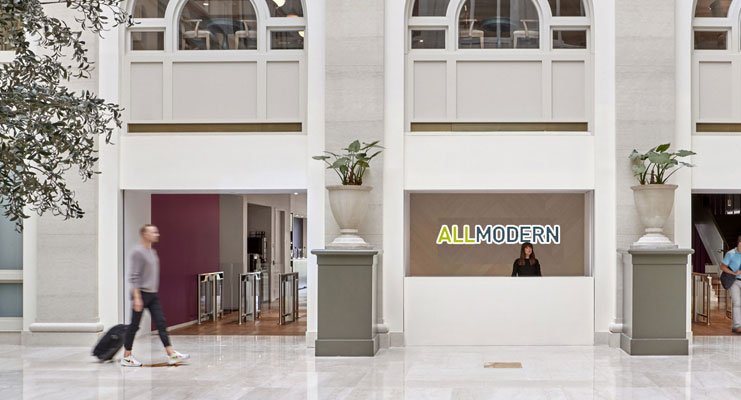 AllModern is owned by Wayfair, the online housewares retail giant that owns several other trusted brands including Birch Lane and Joss & Main. AllModern was launched with a mission to make highly-quality and modern furniture accessible for average American consumers.
Velvet was once thought to be a finish for the American elite. But, at AllModern, you can find expertly-crafted Velvet Sofas at a price point that most Americans can afford.
Headquarters: Boston, Massachusetts, United States

Customer Service No: +1-844-871-9747
Hot Products: Velvet Tuxedo and Chesterfield Sofa Sets Under $800, Large Velvet Sectionals and Sleeper Sofas Under $1000
Living Spaces : Comfortable, Luxurious & Durable Velvet Sofas Under $500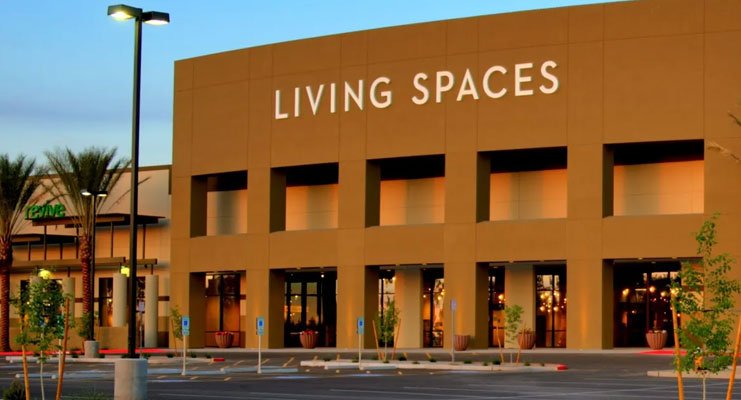 Living Spaces is a BBB Accredited retailer of home furniture. The company offers a variety of styles and designs for every budget. Living Spaces a highly recommended website to shop for Velvet sofas sets for small living rooms.
Headquarters: La Mirada, California, United States

Customer Service No: +1-877-266-7300
Hot Products: Affordable Velvet Sofa with Modern Vibes and Traditional Feel
Anthropologie Home : Customizable High-Pile Velvet Sofas at Best Prices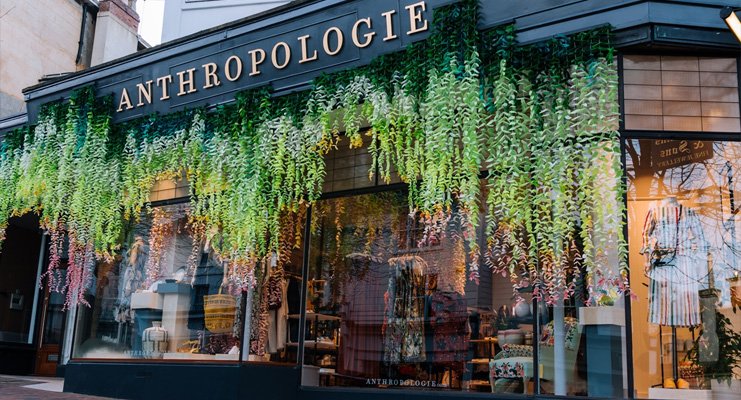 Anthropologie is a wholly-owned subsidiary of Urban Outfitters and a sister company of Free People. Anthropologie is primarily known for its elegant dresses for women to wear on special occasions.
However, the Anthropologie Home section features a wealth of expertly-crafted furniture and decorative accessories, designed by famous designer labels and independent artisans from across the globe. Click Here to visit the official website of Anthropologie Home and check out the latest sofa collection with a wide range of upholstery materials including Velvet, Leather, and Microfiber.
Headquarters: Philadelphia, Pennsylvania, United States

Customer Service No: +1-800-309-2500
Hot Products: Designer Velvet Sofas & Couches, Large Sectionals for Big Living Rooms, Settees, and Loveseats
Nebraska Furniture Mart : Plenty of Options to Create a Perfect Place to Relax in Comfort & Style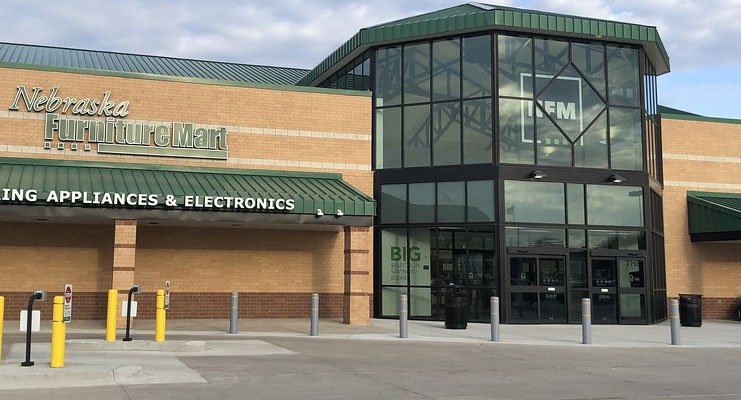 NFM (or Nebraska Furniture Mart) is a subsidiary of Berkshire Hathaway, an American multinational conglomerate. NFM is presently the largest retailer of home furnishing goods in the United States.
Presently, NFM is offering a FREE personalized session with a team of seasoned interior design experts to help you select the perfect velvet sofa according to the existing theme and style of your space.
Hot Products: Velvet Sofas Made with Responsibly-Sourced Wood, Wrapper in 2lb Foam for Superior Seating Comfort
Home Depot : Low-Priced Velvet Sofas by The Most Successful & Nationally-Known Home Improvement Retailer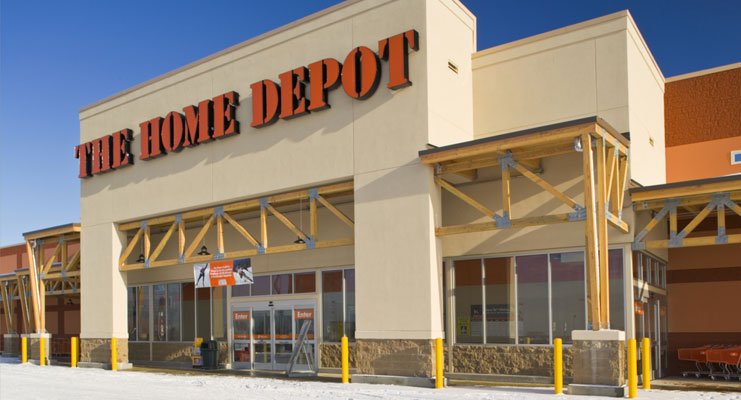 Home Depot is the largest building materials store chain, that's true. But it also offers the best deals on almost everything you need to create a beautiful space reflecting your personal style.
Home Depot offers reasonably-priced Velvet Furniture that is built to last and requires very little to no maintenance.
Headquarters: Atlanta, Georgia, United States

Customer Service No: +1-800-466-3337
Hot Products: Velvet Sofas in All Shapes & Sizes with Most Complete Ranges of Colors to Choose From e.g. Black, Royal Blue, Grey, Green and Red
CB2 : Velvet Sofas Reflecting a Cool Fusion of Vintage Opulence & Modern Design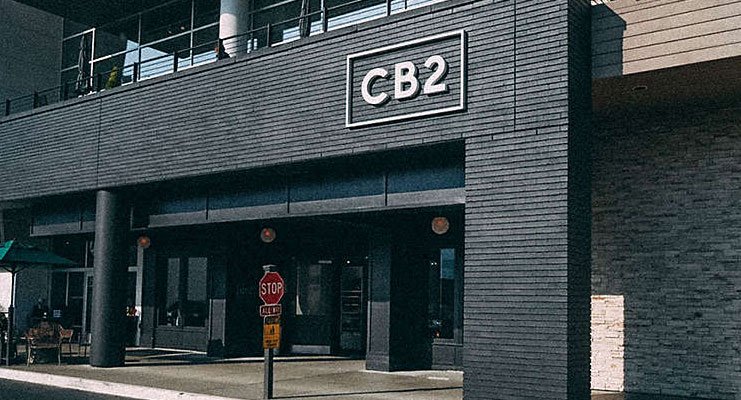 CB2 is owned by Crate & Barrel, the leading American home furnishing company that also owns the Land of Node.
Generally speaking, the entire product portfolio of CB2 is based on contemporary, modern, and on-trend pieces. But in this season, CB2 has introduced a vintage-inspired velvet sofa collection that most design enthusiasts would definitely love to look at.
Headquarters: Northbrook, Illinois, United States

Customer Service No: +1-800-606-6252
Hot Products: Vintage-Inspired, Kids and Pets Friendly Velvet Sectionals in a Rich Blue, Green, and Brown Hue
Overstock : Eye-Caching, Luxury and Comfortable Couches & Sofa Sets that Won't Break Your Bank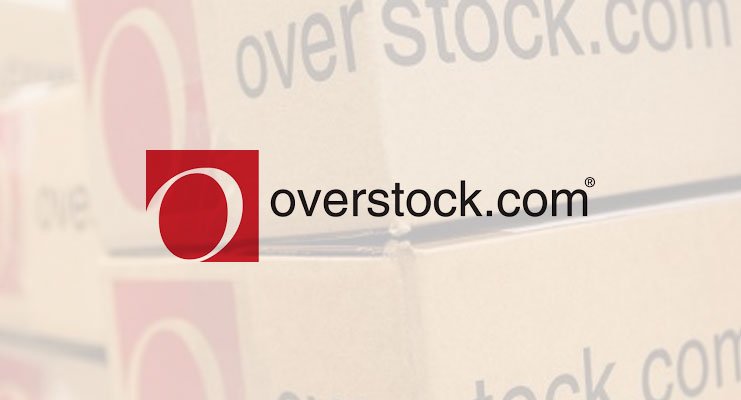 Overstock, one of the pioneers of the online retail industry now ships to thousands of international destinations in over 100 countries across six continents.
Right Now, Overstock is offering huge discounts on its entire collection of Living Room furniture sets with FREE shipping on most orders.
Headquarters: Midvale, Utah, United States

Customer Service No: +1-800-843-2446
Hot Products: Foldable Floor Sofas, Convertible Valvet Sofas, and Tufted Velvet Sofas Featuring Nailhead Designs and an Eye-Caching Finish
Hayneedle : Free Shipping on Everything (No Minimums)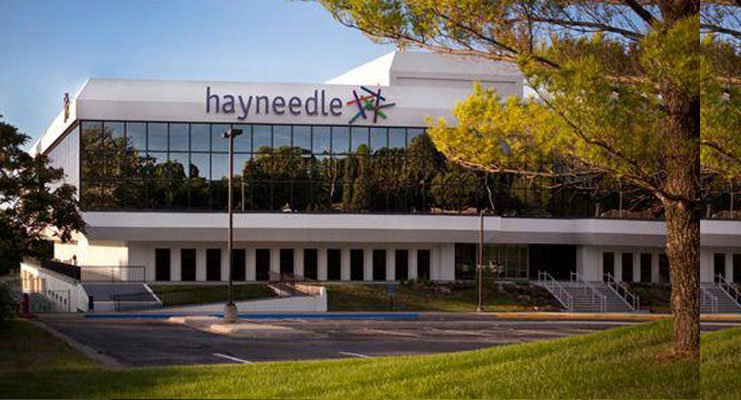 Hayneedle is owned by the world's largest retail giant, Walmart. Hayneedle can be your one-stop-shop for all of your indoor and outdoor home furnishing needs.
For a limited time, Hayneedle is offering Free standard shipping on everything (including velvet sofas and other larges pieces of home furniture) for customers in the United States.
Hot Products: Extra Deep Velvet Sofas, High Back Velvet Settee and Small Velvet Couch for Bedroom
Williams Sonoma : The Most Fantastic Velvet Sofa Collection in The United States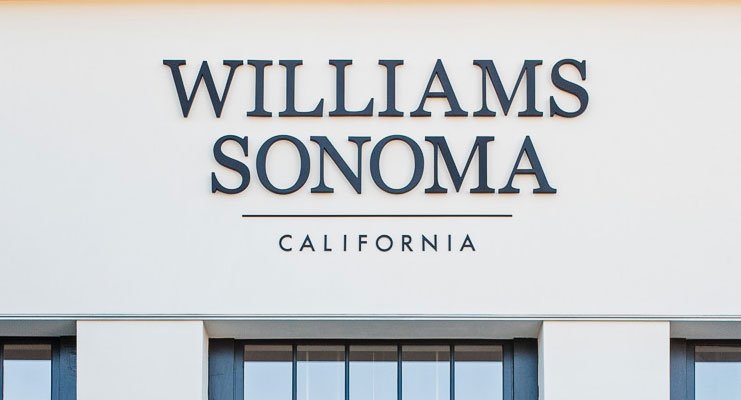 Williams Sonoma is the parent company of several world-famous upscale home furnishing brands including Pottery Barn and West Elm.
Williams Sonoma also has a very good reputation in the United States for designing and producing exceptionally comfortable and stylish seating for living rooms. Click Here to check out the most recent additions to the Velvet Sofas collection of Williams Sonoma.
Please note, Williams Sonoma is not at all the place to find affordable living room furniture. AND, it is only recommended for customers who prefer quality, style, and originality over the price tags.
Founded: 1956, Sonoma, California

Headquarters: San Francisco, California, United States

Customer Service No: +1-877-812-6235
Hot Products: Full-Length Luxury Velvet Sofas, Loveseats and Settees for Modern Homes in All Shapes and Sizes
Amazon : #10 On Our List of Stores to Find The Best Velvet Sofas Online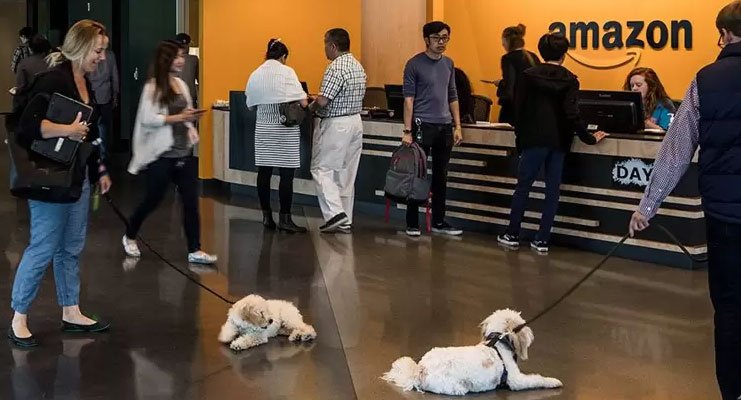 Amazon is the last entry on this list. If none of the home furnishing shared above worked for you (it's highly unlikely), the GRAND Daddy of eCommerce a.k.a. Amazon definitely will!
Founded: 1994, Bellevue, Washington

Headquarters: Seattle, Washington, United States

Customer Service No: +1-888-280-4331
Hot Products: Velvet Sofas and Couches for As Low As Under $200 with a Five-Star Rating and Reviews by Verified Customers