We hope you would agree, buying a sofa for your living room is a BIG decision for many reasons. For example, it's a major investment, PLUS, you need a piece that fits well with the overall décor and style of your space.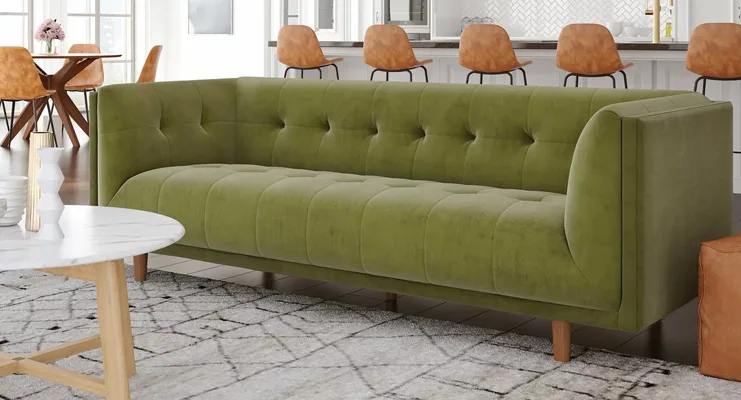 In today's post, we are going to share some important tips to help you find the best sofas for any room.
Here you'll also find a list of carefully selected American home furnishing companies, offering the best deals on a wide range of modern, classic, and vintage-inspired sofas.
Top 10 Places to Find the Best Sofas Online
Value City Furniture : A Huge Variety of Sofas and Couches on SALE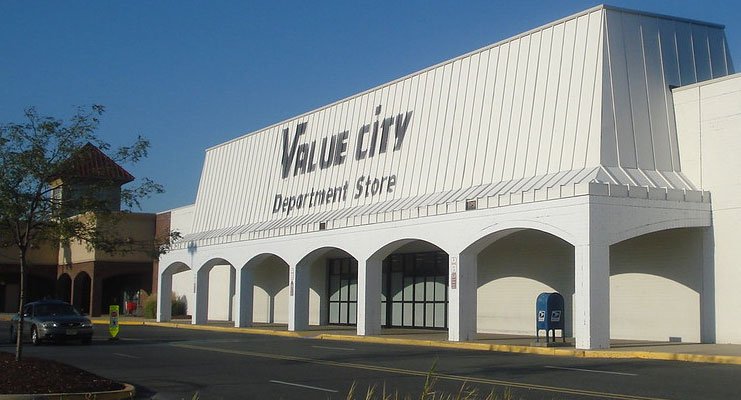 What could be better than finding the designer looks at Value prices?
You don't have to take our word for this. Visit Value City Furniture and check out their latest offerings. Whatever the budget, at Value City, you'll find the best sofas to complete your living room beautifully.
Headquarters: Columbus, Ohio, United States

Customer Service No: +1-111-222-3333
Rooms To Go : Highly Customizable Modern and Classic Sofas for Small and Large Spaces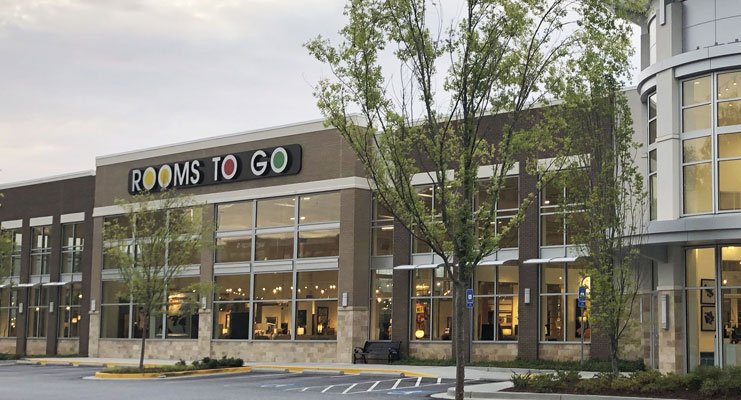 Whether you need sofas with reclining features or a classic sleeper option, Room To Go has many pieces that can be customized with different fabrics, microfiber, or genuine leather.
Rooms To Go is a privately-owned American home furnishing company that jumped into the industry (over 3 decades ago) with a mission to make quality living room furniture affordable for everyone.
Headquarters: Seffner, Florida, United States

Customer Service No: +1-800-766-6786
Bassett Furniture : 30% OFF on Sofas with Up to 36 Months of Special Financing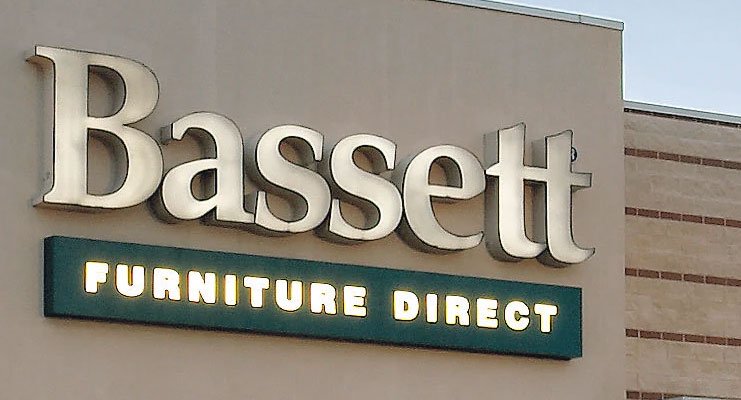 Bassett Furniture is one of the oldest manufacturers and retailers of home furnishing goods in the United States. Bassett Furniture has been producing hand-crafted sofas for living rooms of all shapes and sizes for more than 100 years.
CB2 : Thoughtfully Designed Modern Sofas, Couches, and Loveseats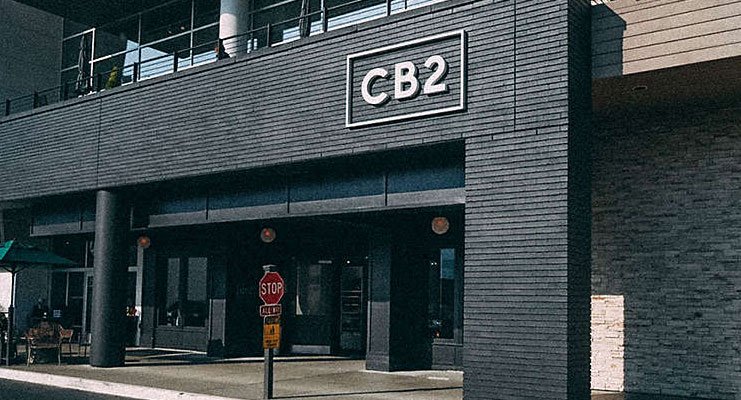 CB2 is a subsidiary of Crate & Barrel, one of the leading players in the classic American home furnishings industry.
CB2 is primarily famous for its beautiful and unique collection of Modern Furniture & Decor for small spaces. If you don't mind paying a few hundred extra bucks to have a masterpiece in your living room, buying a modern sofa from CB2 would be a great experience for you.
Headquarters: Northbrook, Illinois, United States

Customer Service No: +1-800-606-6252
Arhaus : Solid Wood Sofas, Handcrafted to Stand the Test of Time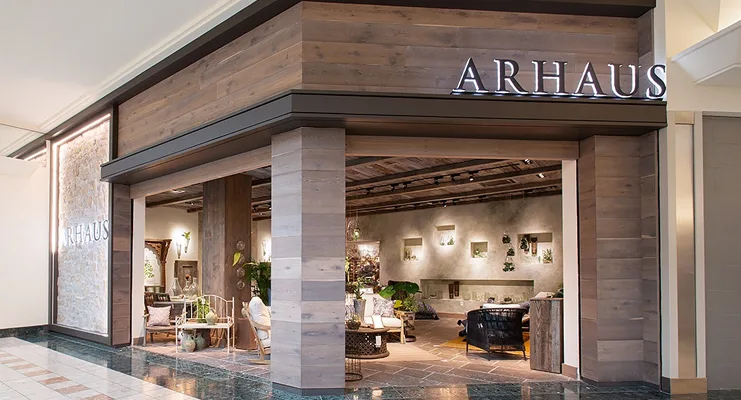 Over the years, Arhaus has proven itself to be a synonym for the finest-quality indoor and outdoor furniture. From solid wood options to genuine leather sofas, Arhaus is the place to find the finest quality, handcrafted pieces in classic styles.
Please note, Arhaus also offers custom sofa manufacturing services with the material and style of your choosing. Thousands of American customers have already given them a five-star rating in this category too.
Headquarters: Boston Heights, Ohio, United States

Customer Service No: +1-866-427-4287
West Elm : Contemporary & Modern Sofas that are GOOD for The Planet Too!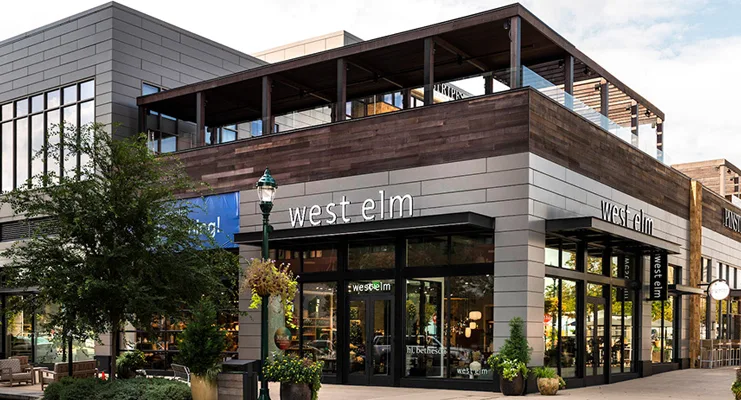 West Elm may be slightly more expensive than most American furniture stores we listed here. However, if you would prefer to shop for responsibly crafted sofa sets with 100% ethically-sourced materials, there is no better place than West Elm.
West Elm is a wholly-owned subsidiary of Williams Sonoma, a major home furnishings company in the United States that also owns Pottery Barn, Rejuvenation, PBKids, and PBteen. West Elm has hundreds of stores across the US, Canada, Mexico, England, UAE, and Australia.
Founded: 2001, San Francisco, California

Headquarters: Brooklyn, New York, NY, United States

Customer Service no: +1-888-922-4119
La-Z-boy : Sophisticated Sofas with the Option to Customize with Over 900 Fabrics and Leather Choices!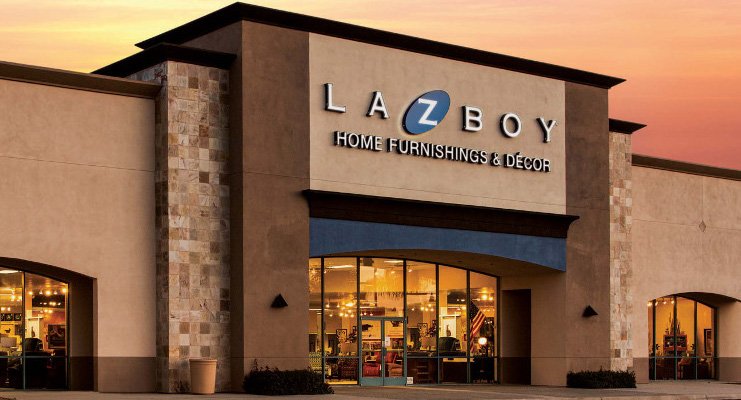 La-Z-Boy has been around for almost a century now. AND, no business can survive for such a huge amount of time if it wasn't offering high-quality products or services. Click Here to check out the latest sofas and couches collection at La-Z-Boy.
Headquarters: Monroe, Michigan, United States

Customer Service No: +1-800-375-6890
Wayfair : The Bestselling Sofa Sets Online Can be Found Found Here!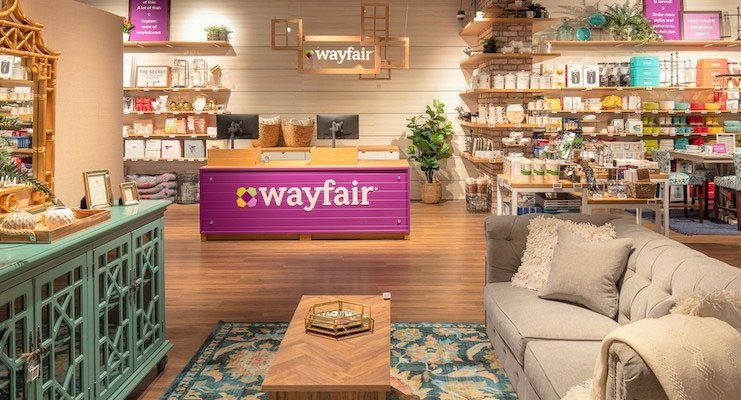 There are many reasons to include Wayfair on this list. For example, Wayfair offers competitive prices on a huge variety of sofas or small and large spaces. AND, most sofas and couches at Wayfair are eligible for FREE shipping in the United States.
Wayfair is one of the largest American online home furnishing websites. Additionally, Wayfair also owns and operates some other very successful furniture companies including AllModern, Joss & Main, Birch Lane, and DwellStudio.
World Market : Eclectic, High-Quality, and Unique Sofas with a Special 10% Discount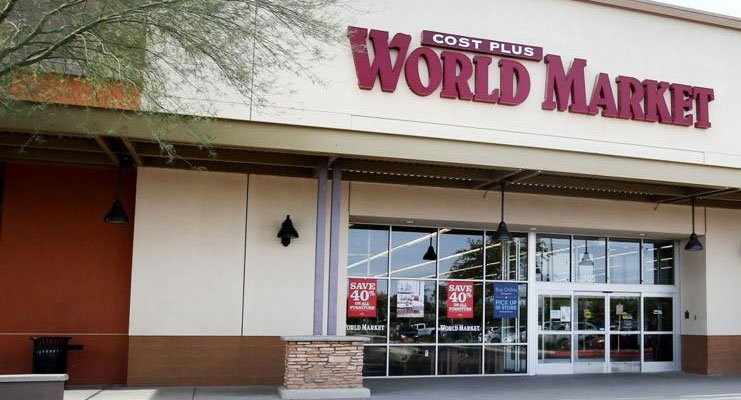 World Market is famous for its truly unique sofa collection, designed by independent style experts from many different countries across six continents. Click Here to check out the new arrivals.
For many years, World Market was a subsidiary of Bed Bath & Beyond, one of the leading American home merchandise companies. In 2021, KCM LLC acquired this home furnishing stores chain.
Founded: 1958, in San Francisco, California

Headquarters: Alameda, California, United States

Customer Service No: +1-877-967-5362
Living Spaces : Good Quality Sofas Under $500 (Yes, You Read that Right!)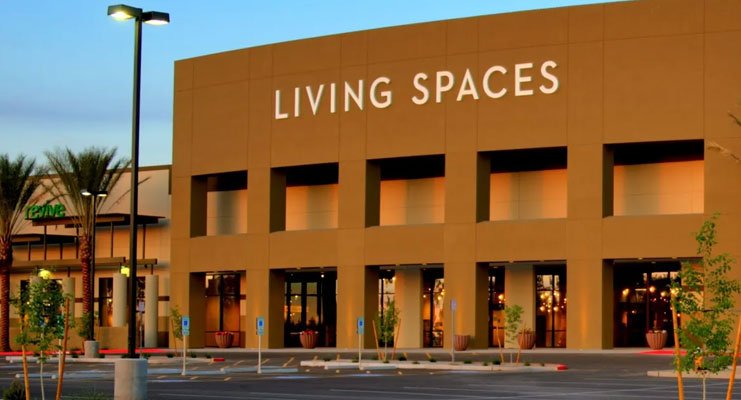 We have carefully researched the material that is being used to manufacture the Sofas Under the $500 category at Living Spaces. We assure you that you will NOT be disappointed with the quality.
Headquarters: La Mirada, California, United States

Customer Service No: +1-877-266-7300
How to Narrow-Down and Find the Right Sofa Set for Your Living Room?
If you are a new shopper with ZERO experience in buying a piece of furniture, finding the right sofas for any space may seem a difficult task at first. However, if you follow the simple and actionable tips shared below, it will actually make it a very pleasant experience.
Carefully Measure the Available Space
Before you can begin looking at sofas, make sure you measure your living area first. This will help you determine what size and style of furniture will fit best in the space you have available.
Don't forget, there should still be enough room to move around comfortably once a sofa is placed in the room.
How Many People will be Using Your New Sofa?
Think about how often people will use the sofa you plan to purchase. And whether it needs to accommodate sleeping guests when selecting a sofa type, such as a sectional or sleeper sofa if needed.
If children frequently use it, then look for stain-resistant fabrics and extra padding on cushions for added comfort and durability.
Finding the Best Combination of Comfort + Durability
Sofas come in contact with the skin on a daily basis, select materials that are durable as well as comfortable such as leather or microfiber fabric upholstery which holds up well over time despite regular use, and spills can easily be wiped away with a damp cloth if needed.
Moreover, pick frames made from hardwood or metal which offer long-term support without warping over time due to changes in temperature or humidity levels within its environment.
Don't Make a Decision About the Color Scheme Yet…
Take some time and do thorough research on different types of fabrics and styles before making any decisions regarding color schemes. This helps ensure that all pieces blend together perfectly when creating an inviting atmosphere within any home interior design scheme.
Although we have listed the best websites, online retailers, as well as brick-and-mortar stores in the first half of this post, still, we strongly recommend that you compare prices at different stores so that you can get the best deal on sofas without compromising on quality.
Buying Sofas Online Vs Testing Out in Person
Online shopping is convenient. But if you really want to purchase the best sofas available out there, you will have to make some extra effort.
Make sure that you visit furniture showrooms near you. Preferably the ones where some samples of sofa sets are available. This will allow you to test out each piece before making any final decisions.
Sit down on each sofa you like, feel how soft they are, lean back against them while sitting upright, and lay down on them if they're sleepers – do whatever is necessary to determine whether they're comfortable enough for everyday use.
Nobody knows your actual requirements, lifestyle needs, material choice, and of course budget, better than you do! With that accurate information, if you follow the general tips we share above, we hope you will find the best possible deals on sofas for your living room.