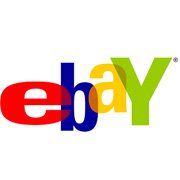 eBay is known to be a global leader in facilitating consumer-to-consumer and business-to-consumer sales across the web. Headquartered in San Jose, California, eBay was founded in the year 1995. Presently, eBay is the 8th largest web-based company in the world. If you are reading this, I'm sure you want to find some of the best competitors of eBay that offer live auction, bidding, fixed-price buying or selling and other similar services. Being honest, eBay is the best in these types of services. However, below is a list followed by some basic introduction and links to the Top 10 Sites Like eBay that you can use as reliable alternatives.
List of Top 10 Sites Like eBay
Proxibid > #1 on My List of Sites Like eBay
As said earlier, Proxibid is not absolutely identical to eBay. However, it is one of the leading websites that offer online auction services. Headquartered in Omaha, Nebraska, Proxibid was launched in the year 2001. Proxibid is as reliable and safe as eBay, because it uses the same fraud prevention tools. This is just one of the many reasons that attracts hundreds of thousands of buyers and sellers from 190 countries to Proxibid every single month.
Bonanza > #2, The Most Shopper Friendly Website

Bonanza was included in Time Magazine's list of 50 Best Websites. CNN named Bonanza "The Most Shopper Friendly Site Across The Web". If you already have a store on eBay, Amzon or Shopify, the easy to use tools offered by Bonanza let you import or sync your inventory with your Bonanza Store.
Listia > #3, Auction Site That Doesn't Involve Money To Buy or Sell

Listia is actually very different from eBay and most auction sites you read about on this page. However, it is very interesting website and I hope you'll like it too. Listia is a Mountain View, California based, privately owned American company that serves an audience from over 200 countries from around the globe. Trading goods at Listia doesn't involve money. Sounds Unique, Right??? Watch This Video to learn how Listia works.
Christie's > #4, One Of The Oldest Auction Services In The World

Christie's is one of the oldest auction houses in the world. Christie's was originally founded in the year 1766 in London, United Kingdom. The online marketplace of Christie's was founded in the year 1995. People from every corner of the planet rely on Christie's as an alternative to sites like eBay to buy and sell Fine Art, Antiques, Jewelry and more through live auctions and private sales.
uBid > #5 on Sites Like eBay To Sell Stuff Through Auctions or Fixed-Price
uBid is another high-trafficked online auction website that in many cases can serve you as a reliable alternative to eBay. uBid is headquartered in Chicago, Illinois and it was founded in the year 1997. People buy and sell stuff at uBid through auctions as well as fixed-price options. The most popular product categories sold at uBid include electronics, housewares, jewelry, fashion accessories and computing gadgets.
Sotheby's > #6, Meet Buyers & Sellers From 40 Different Countries

Sotheby's is a publicly traded auctioneering and specialty retail company that was originally founded in London, United Kingdom in the year 1744. Presently, Sotheby's is headquartered in York Avenue, New York, United States. The online marketplace of Sotheby's serves buyers and sellers from 40 countries in 4 continents in the world. Last year, Sotheby's generated more than 1 billion US Dollars in revenue.
iOffer > #7, Online Auction Services, Cheaper Than eBay

iOffer is another very good online platform to buy, sell and trade stuff. In many cases, iOffer can serve as a cost-effective alternative to eBay. Headquartered in San Francisco, California, United States, iOffer was founded in the year 2002. Presently, iOffer has more than 1 million active buyers and sellers.
AuctionZip > #8, A Community Of Over 1.6 Million Sellers & Bidders

AuctionZip is a BBB Accredited business and it is known to be one of the most successful online marketplaces that give most auction prospects across the web. AuctionZip has more than 1.6 million monthly visitors. This simply means, there is a greater chance to sell stuff quickly than most auction sites and it is safe to say that you can use AuctionZip's services as another good alternative to sites like eBay.
iCollector > #9, Buy & Sell Arts, Crafts & Collectibles Through Live Auctions

iCollector is a wholly owned subsidiary of Able Auctions Holdings Limited. Headquartered in Burnaby, British Columbia, Canada, iCollector was founded in the year 1997. iCollector can be another very good alternative to sites like eBay to buy and sell Antiques, Art & Crafts, Coins and Firearms through live auctions. iCollector uses a 256-bit secure socket layer to ensure the safety of sensitive information of buyers and sellers.
Shop Goodwill > #10 on Online Auction Sites Like eBay

Shop Goodwill can be another good alternative to auction sites like eBay to buy or a sell stuff under a wide variety of products. Some of the most popular auction categories at Shop Goodwill include Antiques, Musical Instruments, Office Supplies, Clothing, Jewelry & Gemstones, Electronics, Home Appliances and a lot more.
Related Links