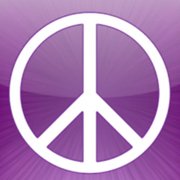 Craigslist is a privately-owned, American company and one of the most popular classified advertisement websites. Headquartered in San Francisco, California, Craigslist was launched in the year 1995. Presently, Craigslist actively serves over 57K cities in more than 70 countries. In addition to English language, Craigslist can also be accessed in several other popular languages e.g. French, German, Dutch, Spanish, Italian and more. In this post, I am going to introduce you to some of the best alternatives to Craigslist. All of these are high trafficked websites and most of them offer free online classified services. Below is a list followed by some basic introduction and links to the Top 10 Sites Like Craigslist.
Top 10 Craigslist Alternatives
OLX > #1 on My List of Sites Like Craigslist

OLX was founded in the year 2006. Presently, OLX is the leading online classified ads company in many countries in Americas, Europe and Asia. OLX is headquartered in New York, United States. OLX is free to join and you can post an unlimited number of ads after completing the signup process. That makes it a great alternative to Craigslist.
Locanto > #2, SignUp For Free & Post Free Advertisements

Locanto is another classified listing site like Craigslist. It is always free to sign up and post your advertisements on Locanto. However, if you want to give your ads more visibility, Locanto gives you multiple options e.g. Top Ads, Gallery Ads and Premium Ads to promote your listings. In most cases, Locanto is a cheap alternative to many premium classified advertisement websites including Craigslist.
Backpage > #3, Post Your Ads For Local & International Audience

Backpage is another high-traffic, international and local classified advertisement site. Headquartered in Dallas, Texas, Backpage was first introduced in the year 1999. It is free to post local classified ads on Backpage. However, the premium membership of Backpage makes your advertisements visible to international audience. Presently, Backpage actively serves ads in over one hundred countries across six continents.
Quikr > #4, One Of The Leading Online Classified Ads Services

Quikr is an Indian alternative to sites like Craigslist and it is one of the leading cross-category classifieds platform across the web. It is free to join and post ads on Quikr. Some of the most popular advertisement categories at Quikr include Real Estate, Automobiles, Job Listings, Door-to-Door Services and Electronics. Quikr was founded in the year 2008 and it is headquartered in Bangalore, India.
ClassifiedAds > #5 on Classified Advertisement Sites Like Craigslist

Classified Ads (or ClassifiedAds.com) is a 100% free alternative to Craigslist. Initially, Classified Ads was a USA only, online advertisement platform, but presently, it has millions of registered users from around the globe. Especially, buyers and sellers from Canada, Mexico, United Kingdom, India and Australia can confidently use ClassifiedAds.com as a reliable alternative to sites like Craigslist.
Oodle > #6, Reach Buyers & Sellers In 4 Continents Worldwide

Every day, hundreds of thousands of people rely on Oodle to find used automobiles, job listings, real estate for rent or sale and classifieds under several other categories. Oodle presently offers its classified advertisement services in the United States, Canada, Australia, New Zealand, India, United Kingdom and Ireland. Oodle is owned and operated by QVC and it was launched as an alternative to sites like Craigslist in the year 2005.
AdPost > #7, Free Classified Ads For Up To 90 Days

AdPost is a free (and paid) alternative to Craigslist. After signing up, when you post a free classified advertisement at AdPost, it remains active for 30 days. Every Ad posted at AdPost is eligible for a free renewal for up to a maximum of 90 days. Your free ad posting account at this classified website lets you post 20 photos and 1 video per advertisement.
AdLand Pro > #8, Free Ad Posting Service Since 1998

AdLand Pro is another good alternative to classified ad sites like Craigslist. AdLand Pro is offering its free and paid services since 1998. There is no fee to join AdLand Pro and there is no waiting time to get your advertisement approved. Every free classified ad you creat at AdLand Pro goes live within a minute.
Geebo > #9, One Of The Best Free Advertisement Websites In The United States

Geebo is another reliable online classifieds marketplace that presently serves buyers and sellers from the United States only. Headquartered in McLean, Virginia, Geebo was founded in the year 2000. Geebo can be another great alternative to Craigslist to post classified ads under many categories including apartments or homes for rent or sale, new and used cars, electronics and job offers.
Kugli > #10 on Free Classified Advertisement Sites Like Craigslist

Kugli is a free, global classified network that was founded in the year 2006. To take advantage of this free alternative to sites like Craigslist, all you need is to create an account at Kugli and post your free advertisement under the most relevant category. You can optimize your classifieds at Kugli to be seen by locals or an international audience e.g. in another country, a specific state or a specific city.
Do you know about some other reliable sites like Craigslist for free classified advertisement? Please let me know about that in the comments section below for a possible inclusion.
Related Links