J.Crew Women's Shoes
Most people know J. Crew for its timeless clothing. But unquestionably, it's one of the best places to buy finest quality women's shoes too. In addition to the masterpieces by seasoned style experts at J. Crew, the company also offers a handpicked collection from premium footwear brands for ladies. Below is a quick review of the most popular women's shoe categories available at J. Crew Stores.
Most Popular Footwear Categories at J Crew
J. Crew Women's Flat Shoes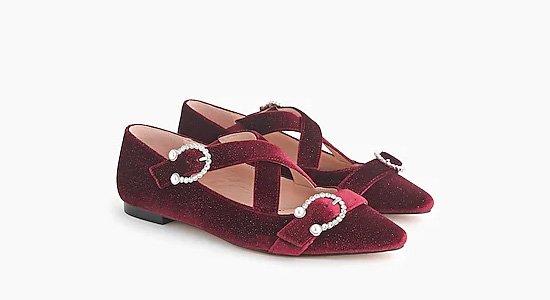 Some people prefer style over comfort, others like being comfortable at all costs. But there is a third group that digs a bit deeper to find a balanced combination of style and comfort. That group loves flat shoes! Recently, J Crew has added several new designs into their flat shoes collection for women. From classic pointed-toe style to easy slide-on flats, J Crew has elegantly designed flat shoes for every taste.
Women's Heels by J.Crew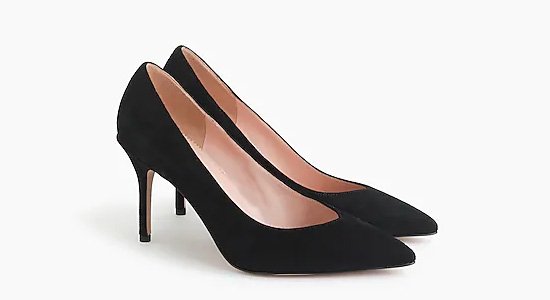 High-heels look good… no high-heels look GREAT! From prom, to wedding and date or even a job interview, a nice pair of sexy heels can make all the difference. If you have mastered the art of wearing high heels and staying comfortable, we hope you'll fall in love with the latest heels collection by J Crew.
J. Crew Women's Slippers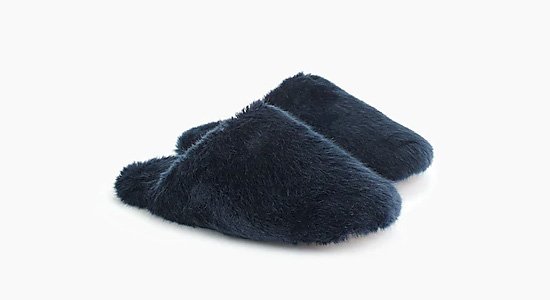 It's hard to deny the fact that nothing brings comfort like a thick and cozy faux-shearling lining. That's what you'll find in most women's slippers at J Crew. There are many popular brands e.g. LL Bean, UGG, Sorel and others that offer similar slippers for women. But in most cases J Crew is more affordable than most of these companies.
Women's Mules by J.Crew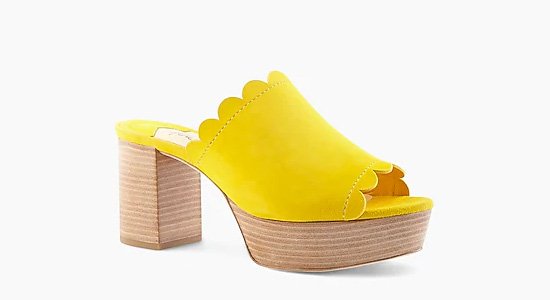 Since the last couple of years, heeled mules have become one of the trendiest types of shoes for women. According to the big daddy of search engines, thousands of style conscious women search "how to wear mules in the winter" every single day! If you are a fan of mules and slide shoes, we strongly recommend that you take a look over women's mule shoes by J Crew before buying anything from anywhere else.
J.Crew Women's Sandals
Although it's perfectly okay to wear sandals at any time of the year, but most women love open toe shoes between March and September. Try any of the new arrivals in J. Crew women's sandals collection and not only your feet will be able to breath and feel some fresh air as you walk, but you'll definitely look stunning!
Women's Espadrilles by J Crew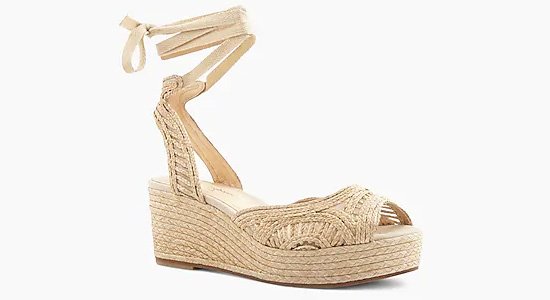 It's no secret that wearing comfortable shoes greatly help you maintain proper foot health. Wearing a nice pair of Espadrilles also keeps your feet from sweating and odor free, even if you wear them for longer duration of time. These are just some of the many reasons that J. Crew women's espadrille shoes are very high in demand.
J.Crew Women's Classic Boots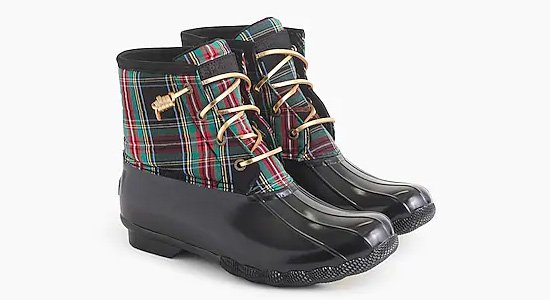 A pair of classic leather boots is a very popular option to wear, especially for work. Boots not only protect your feet but also help you stay warm and comfortable throughout the day. J. Crew offers high-quality leather boots for women that last year after year of rough use. For a limited tie, J Crew is offering attractive discounts on women's Nordic Wedges and Ankle boots.
Women's Sneakers by J.Crew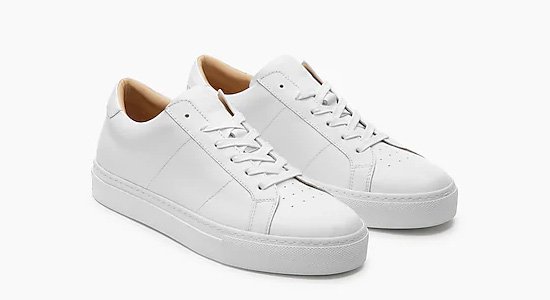 Sneakers are GREAT for ladies who like a lightweight option that provides good support for the feet and also prevents injury. Some of the most popular women's sneaker brands showcased and sold at J. Crew stores include Adidas, Nike, New Balance and KOIO (an Italian brand that is famous for its finest quality, handmade and genuine leather sneakers).
J.Crew Women's Oxford Shoes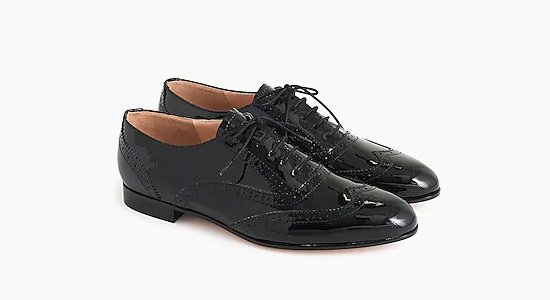 Shoes with a closed lacing system are a popular choice for centuries. Oxford shoes are usually used as dress shoes. But many men and women wear them with a pair of sexy jeans too. In addition to its in-house production, J Crew also features a beautiful variety of handmade & genuine leather loafers and women's oxford shoes by Thelma (an Italian luxury leather goods brand).
Women's Winter Boots by J.Crew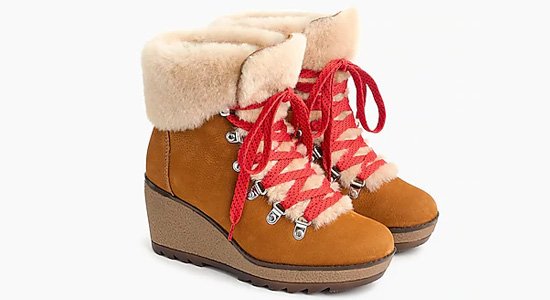 Whether you are a fan of tall and bulky winter boots or you prefer to wear waterproof snow boots that look more like a regular pair of hiking shoes, the women's weather boots collection at J Crew gives you tons of options to choose from. Some of the most popular winter footwear brands at J Crew stores include Sperry and Sorel.
J.Crew Headquarters: New York, New York, United States