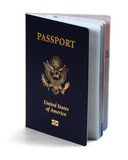 First comes first! In order to open a Paypal account, you will need a US identity. Don't worry I am not asking you to apply for a Green Card. As I promised, you don't need to spend a dime in the whole process of getting a verified individual or merchant account from Paypal in Pakistan. To begin the process go HERE and obtain a fake US identity (Don't Be Afraid! You Are Not Going To Do Anything Illegal, You'll use your real name and documents Later). Go to Paypal.com and sign up using the fake US identity you just got in the previous step. After completing the sign up process, login to your Paypal Account and check the Account Status. It should be Unverified. Logout from Paypal for now and follow the instructions below.
How To Verify A Paypal Account For Free?
You need an active US based Bank Account in order to verify your Paypal account. In the previous step you signed up on Paypal using a fake identity, but in this step you'll use your real name and all the documents you prepared after reading MY PREVIOUS POST on this topic.

If you have already prepared the scanned copies of the required documents, Go HERE and sign up for a free US based bank account. In order to verify the accuracy of the information you provided during the signup process, you'll be asked to upload the scanned copies of supportive documents. In majority of cases, the verification and account approval process gets completed within a couple of days and you get a confirmation email that contains the name of your US Based Bank, The 9-Digits Routing Number and your Personal Bank Account Number. Moreover, you will also receive a free Mastercard Debit Card (ATM Card) that'll be sent to you via International Airmail usually USPS. On an average basis, your ATM card gets delivered to your Pakistani Address within 14 days. But don't worry, you don't have to wait until you receive your Debit Card. Proceed to the next step to verify your Paypal Account.
Where To Go Next?
Login to your Paypal account again. On the welcome screen, click Get Verified, located next to your account status (see the snapshot below).

Follow these simple steps now;
Click Continue, under Link Your Bank Account
Enter Your 9 Digit Routing Code (Paypal Automatically Detects Your Bank Account's Name)
Enter Your Bank Account Number
Click Submit
Once you link your bank account, Paypal verifies that you really own the account you just linked. For this purpose, Paypal makes two small transactions and transfers some money (less than a dollar) to your bank account. It takes 3 business days for the money to arrive  into your account. LOGIN to your online US bank account after 3 days and check the amount of both the transactions (separately) in your bank statement.
The Final Step!
Login to your Paypal Account again and enter the amount of both the transactions separately. Doing this will confirm that you really own the bank account you just linked with your Paypal Account and you'll be taken to the following;