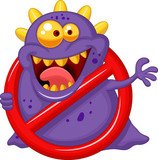 You just logged on to your computer right after installing a fresh copy of Microsoft Windows, what is the most important thing you need next? I hope, today, even an average PC user knows that an antivirus is the next critically important installation and a must have tool in order to keep the system and sensitive information secure from unauthorized access. But what if you are a Mac User?
Do Macs Need Antivirus?
For a long time Mac users claimed their operating system to be virtually immune from computer viruses that cause serious trouble for a Windows based system. Unfortunately, the rapidly increasing sales volume of Mac based systems (and of course users) has opened new doors of opportunities for bad boys (also known as computer hackers). Apple now official recommends to install a reliable antivirus software on Mac.
Expert Opinion About Mac Security
Unquestionably, a Mac based system is one of the safest options in the world of computing. But it is always wise to have protection. Even with Mac's being a low target of viruses. Typically you can pick up a computer virus although, it might not affect your Mac you can pass it on to your friend or a co-worker who uses Windows.
The majority of technology experts across the United States are Mac users. They advise to take precautionary measures to keep yourself (and your friends) protected from online hazards such as spyware and viruses, regardless of your operating system.
Benefits of Installing an Antivirus on Mac
Installing an antivirus system adds an extra layer of security to your Mac. A virus programmer will have to circumvent the security of more than one programs (Mac Security + Antivirus Security). This extra layer of security makes it difficult for programmers to write malware and minimizes the chances of malicious attacks.
Further Readings
Safest YouTube Downloaders for Mac