A backless dress is a great option to wear on elegant formal gatherings e.g. red-carpet events, weddings and elite parties. An open back dress shows just the RIGHT amount of bare skin to feel sexy and classy at the same time.
In this post I'm going to share some of the best places to buy expertly tailored backless dresses in a variety of colors and styles at affordable prices. Most of these online retailers also offer free shipping across the United States.
Top 10 Websites That Offer Perfect Backless Dresses
Lulus > Power Of Wow White Backless Maxi Dress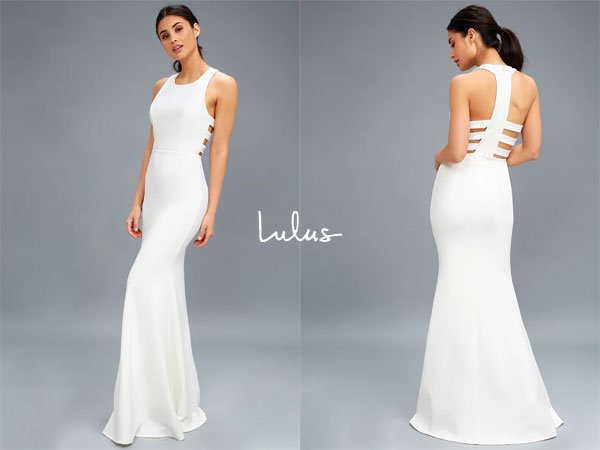 The ultra-chic white backless dress shown in the image above is one of the Lulus in-house productions. Lulus has an amazing selection of trendy and affordable open back and totally backless dresses. For a limited time, Lulus is offering up to 70% discount on selected items. Moreover, every order that exceeds $50 is eligible for free shipping.
Asos > Bridal Maxi Dress With Scalloped Lace & Open Back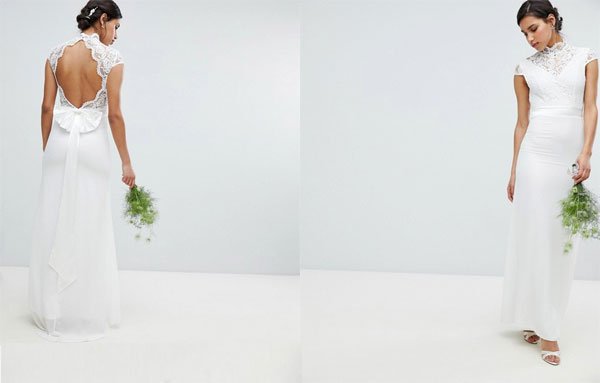 The beautiful backless wedding dress displayed above is designed by TFNC. It is a London, United Kingdom based clothing company that is famous for its stunning and sexy bridal collection. Click Here to check out the complete collection of latest backless dresses at Asos.
Bebe > Petula Backless Maxi Dress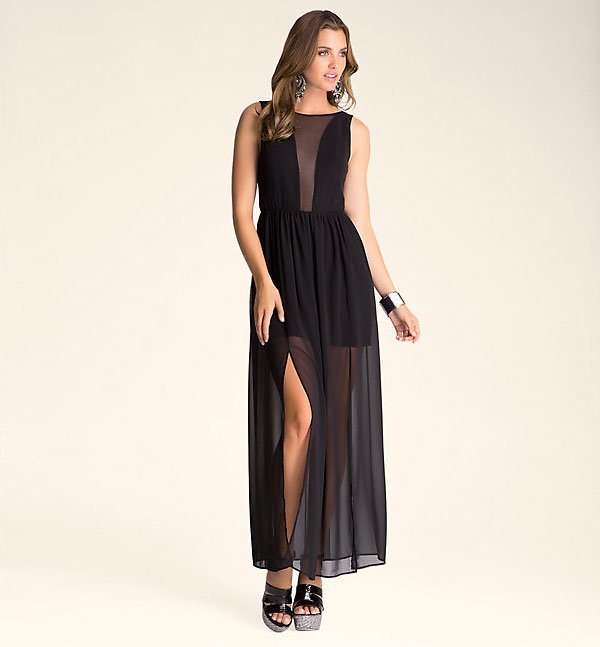 The fabric used to make this black backless maxi dress is 100% polyester. Features like an attractive jewel neckline, front mesh insert, a sheer skirt and 5-star customer ratings are just some of the reasons to recommend this dress. Click Here to have a look on the new arrivals in backless dress at Bebe.
Fashion Nova > High Street, Backless Prom Dress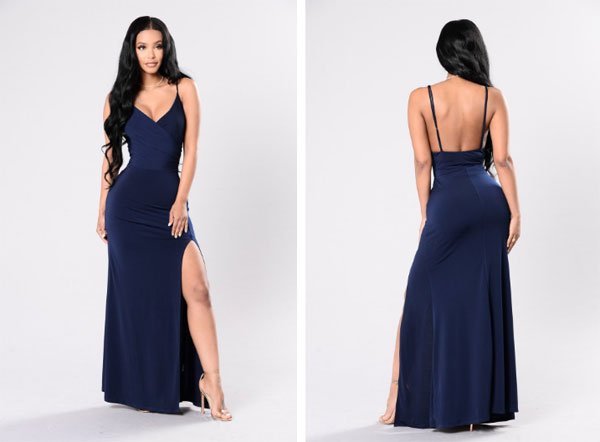 Featuring a high front slit and a deep neckline, this navy blue backless dress has received five-star ratings from hundreds of verified customers. Fashion Nova has designed and produced this dress in the United States. Visit the official website of Fashion Nova to have a look at the complete selection of affordable dresses for special occasions.
Windsor > Black Backless Sweater Dress Under $15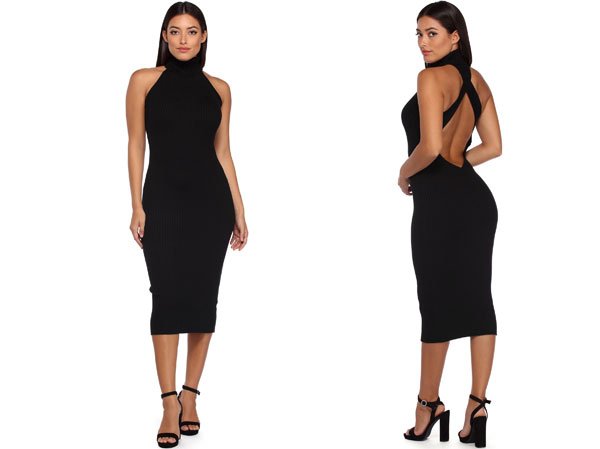 Featuring a turtle neck, this sleeveless black dress is available in XS, S, M, L and XL sizes and currently it is on sale (for a limited time only). Windsor is one of the best places to buy trendiest dresses for women on a tight budget.
Revolve > Solene Backless Mini Dress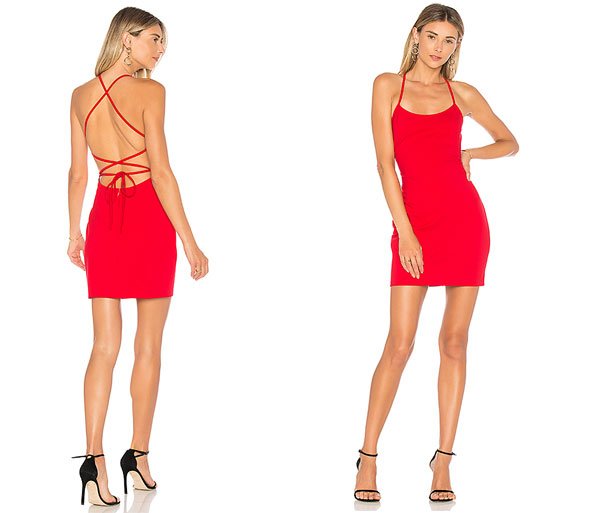 Revolve is famous for its unique offerings of designer dresses e.g. BCBG and Alice + Olivia at affordable prices. The fabric used to make this red backless dress is 60% rayon, 35% nylon and 5% spandex. Click Here to visit Revolve clothing to browse the latest collection of backless dresses from over 500 designer brands at one place.
Rosegal > Chiffon Cocktail Bandeau Dress – Electric Blue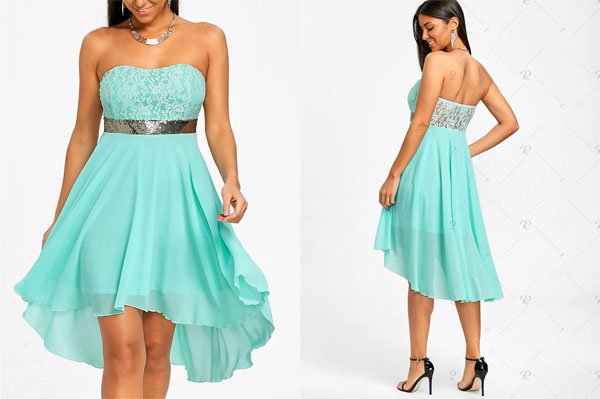 Rosegal is one of the most affordable clothing stores across the web. For a limited time, Rosegal is offering 54% discount the backless cocktail dress shown in the image. Visit Rosegal to find beautiful formal dresses for women under $20.
Akira > Not Sleeping Tonight Lace Sleeve Mini Dress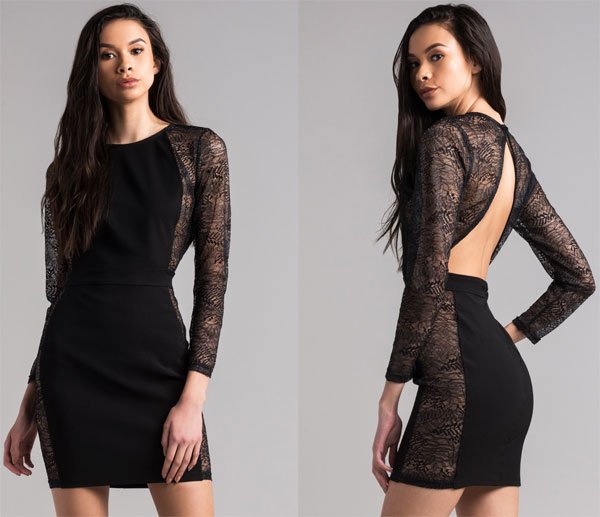 The long raglan sleeves of this open back dress are made of subtly glittery floral lace. The fabric of this black dress is a combination of 96% polyester and 4% spandex. Click Here to learn more about this article or visit Akira to browse the complete selection of backless dresses.
PromGirl > Short Sequin Bodycon Party Dress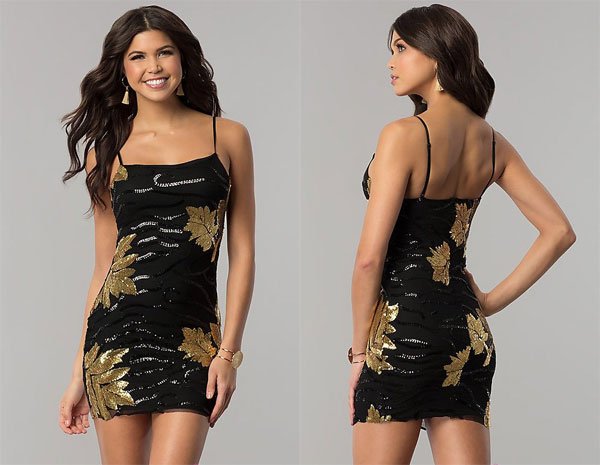 The backless bodycon dress shown in the image features adjustable spaghetti straps and a back-zip closure. PromGirl launches hundreds of new designs every week with a guarantee of lowest prices. PromGirl offers free same day shipping on all orders above $49. Visit the official website to check out the latest selection of open back and backless prom dresses.
Bloomingdale's > Open-Back Polka Dot Dress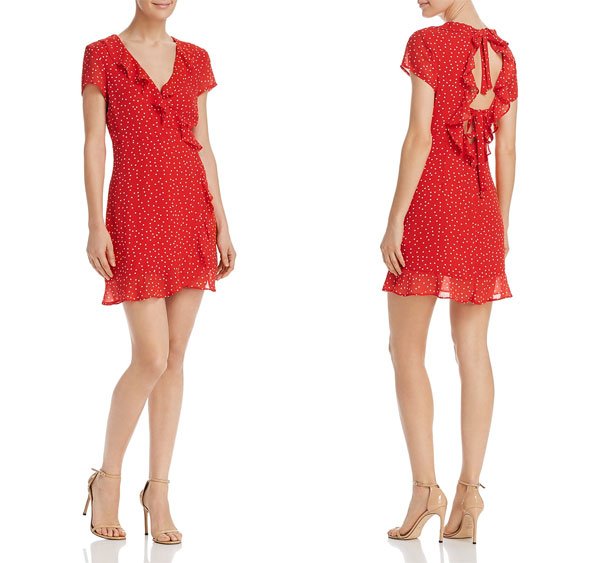 Featuring a crossover V-neck, short sleeves and seamed waist, this perfect summer backless dress is designed by Bardot.
For those of you who don't know, Bardot is an Australian clothing company that designs and introduces at least 1000 hottest fashion styles for women every year.
For a limited time, the Open-Back Polka Dot Dress is available at Bloomingdale's at discounted prices. Visit the online store of the company to have a look at their fresh collection of backless dresses.
Further Reading