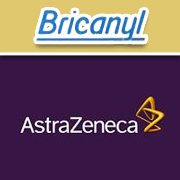 Bricanyl syrup contains Terbutaline sulphate as an active ingredient. It has a long acting effect for the relief of bronchial spasm in asthmatics and other bronchial diseases. Bricanyl Syrup has adrenergic β-receptor stimulating properties and it selectively affects the β2-receptors of the bronchial muscles. Contrary to the long known sympathomimetic amines, that also affect the β1-receptors in the heart with consequent palpitation and discomforts for the patient. Therapeutic doses of Britanyl syrup rarely produce these effects.
What is Bricanyl Syrup Used for?
For bronchodilatation: A selective β2 adrenergic stimulant recommended for the relief of allergic and intrinsic asthma, chronic bronchitis, emphysema and for the treatment of status asthmaticus.
Bricanyl syrup – Contraindication
For Bronchodilation


there is no known contraindication. However, Bricanyl Syrup should not be used with non- selective beta-blocking agents, but may be used with agents which selectively block β1-cardiac receptors e.g. Betaloc Zok. Care should be taken in patients suffering from myocardial insufficiency or thyrotoxicosis. Although no teratogenic effects have been observed in animal experiments, caution is recommended when using Bricanyl syrup during the first trimester of pregnancy.

Hypersensitivity


Bricanyl Syrup is contraindicated in patients with known to be hypersensitive to Terbutaline sulphate, sympathomimetic amines or any component of this drug.
 Your doctor is the best judge. Let him decide what is better for you. Avoid self-medication and do not take any prescription medicine (including Bricanyl syrup) without a prescription from a qualified healthcare professional.
Bricanyl Syrup Side Effects
Generally it is safe to use Bricanyl Syrup as a bronchodilator and the frequency of side effects is low. However, some patients may experience tremor and palpitations. Whenever these have occurred, the majority of patients have resolved spontaneously within the first week of treatment.