We Have spent a considerable amount of time to find the best online stores that offer boho and hippie inspired dresses that look fantastic! All of these bohemian fashion and lifestyle retailers are trusted by thousands of women. In addition to their low prices on latest styles, most of these clothing websites have free shipping and return policy.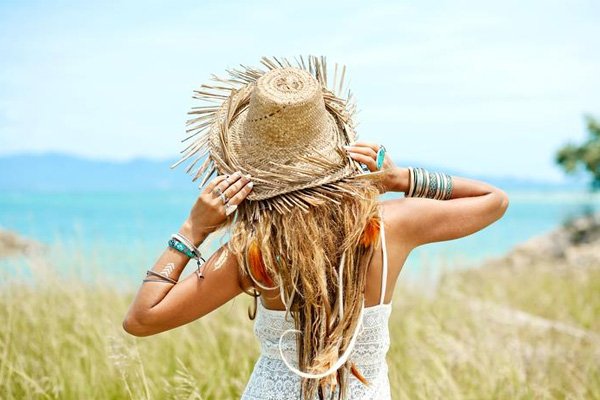 Below is a quick list, followed by some basic introduction and links to the websites featuring the best collections of boho hippie dresses in this season.
Top 10 Places To Buy Boho Dresses Online
Lulus : Women's On-Trend Bohemian Dresses at Affordable Prices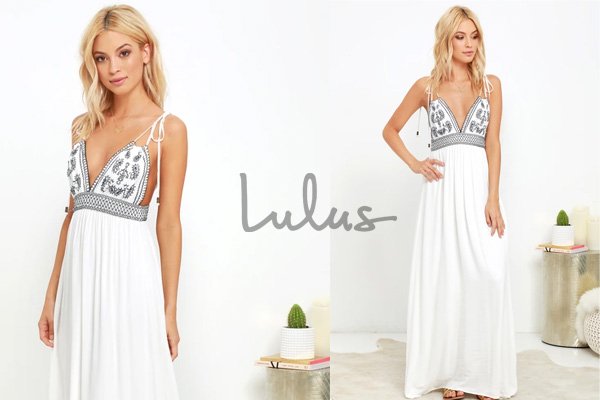 This beautiful boho maxi dress is one of the top-rated pieces from latest styles at Lulus. The material used to produce this white embroidered dress is 100% rayon. This bohemian dress has received a 5-star rating from more than 95% of the verified customers. Click Here to check out the complete collection of Boho Hippie Dresses at Lulus.
Headquarters: 195 Humboldt Ave, Chico, California, United States

Popular Products: Chic Bohemian Dresses for Women
Magnolia Boutique : Latest Boho Fashion With Worldwide Free Shipping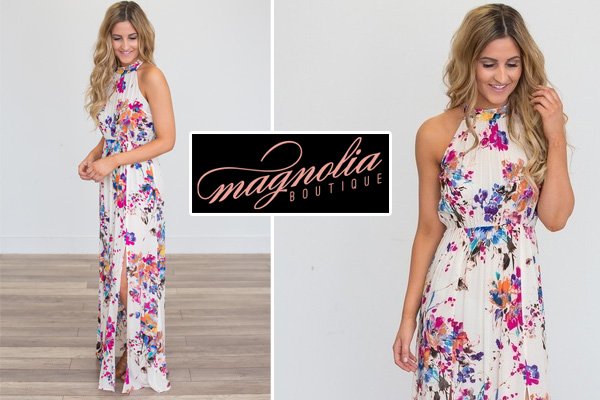 This floral print maxi dress is a great option to wear for a summer wedding. Magnolia Boutique (a.k.a. Indie Fashion Boutique) is relatively a new name in Bohemian Fashion industry. But because of its low prices, unique designs and good quality materials, this online retailer has really become an instant hit. In addition to its free shipping and returns policy, for a limited time, Magnolia Boutique is offering flat 15% sitewide discount.
Headquarters: 2850 Graham Rd Franklin, Indiana, United States

Popular Products: Bohemian Floral Dresses, Lace Dresses, Party Dresses

Related Link: Click Here to Find The Latest Discount Offers
Forever 21 : Bohemian Dresses Under $10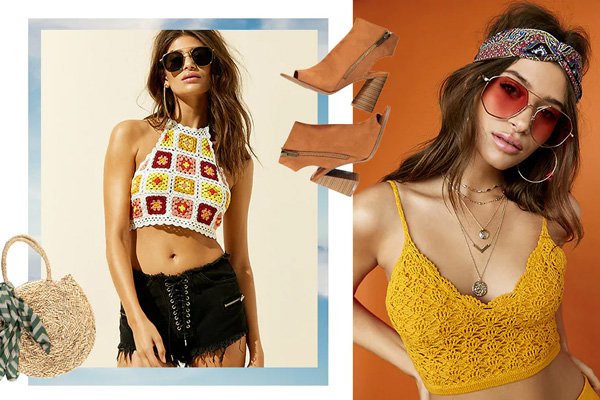 Forever 21 is a very famous American clothing retail chain with a huge customer base across the planet. The company is known for its low prices on latest styles. But that's just one of the many reasons that pull hundreds of thousands of customers to Forever 21. Visit the BohoMe section of this website. And we hope you'll a beautiful Bohemian dress for as low as $10.
Headquarters: Los Angeles, California, United States

Popular Products: Tie-Dye, Off-the-Shoulder & Plus Size Boho Dresses
Free People : One of the Top-Rated Bohemian Fashion Brands in USA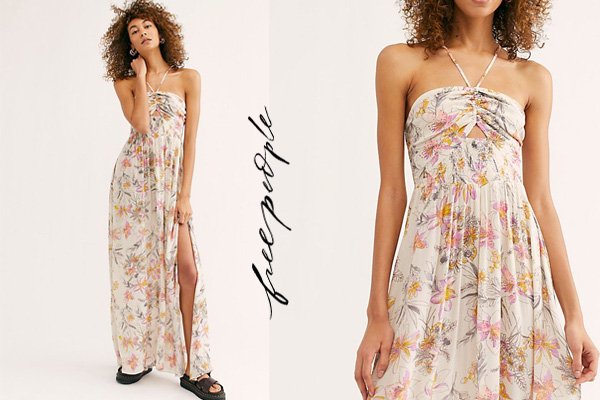 No list of women's boho clothing brands and retailers can be completed without Free People. This bohemian apparel and lifestyle retail company is a wholly owned subsidiary of Urban Outfitters. Free People is also one of the top online destinations to find vintage-inspired fashion for women. Please note, Free People may be slightly expensive than most boho clothing websites shared on this page.
Headquarters: Philadelphia, Pennsylvania, United States

Popular Products: Bohemian Fashion and Lifestyle Products
Macy's : Up To 60% Discount on Top Boho Fashion Brands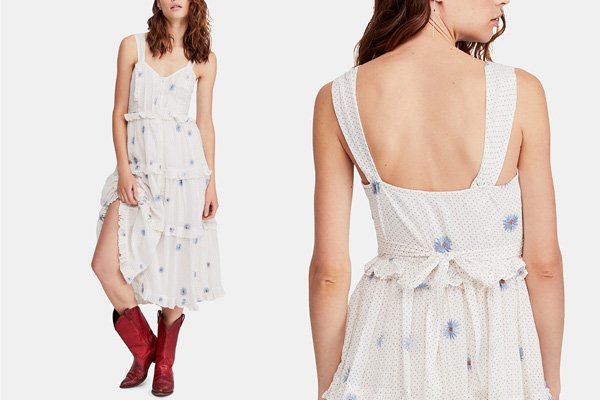 We hope you already know this one. Macy's is one of the oldest chains of department stores in the United States. But what you may not know is, Macy's has an endless collection of dresses for women who are in love with Bohemian Look. Some of the top-rated boho fashion brands at Macy's include RACHEL Rachel Roy and BCBGeneration. In addition to free shipping, Macy's also offers up to 60% discount on popular designer brands.
Headquarters: Cincinnati, Ohio, United States

Popular Products: From Mini to Maxi, Bandeau to Bardot in all the latest Bohemian Prints
ModCloth : Cool Boho Dresses For Relaxing Sunny Days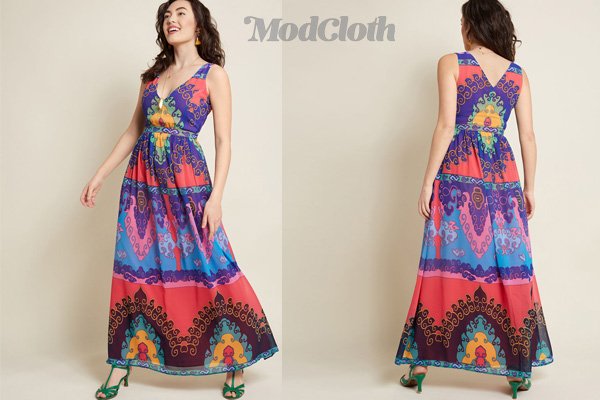 ModCloth is primarily famous for being a leading retailer of Vintage-Inspired clothing and fashion accessories. ModCloth has recently introduced a huge variety of women's boho dresses featuring cool & carefree styles. In addition to regular sizes, ModCloth also offers an impressive range of bohemian fashion in plus size with colorful embroidery, folk-inspired patterns, dreamy lace and airy silhouettes.
Founded: 2002, Pittsburgh, Pennsylvania

Headquarters: San Francisco, California, United States

Popular Products: Vintage-Inspired, Cute & Chic Boho Dresses
Tobi : Flat 50% Discount on Latest Bohemian Fashion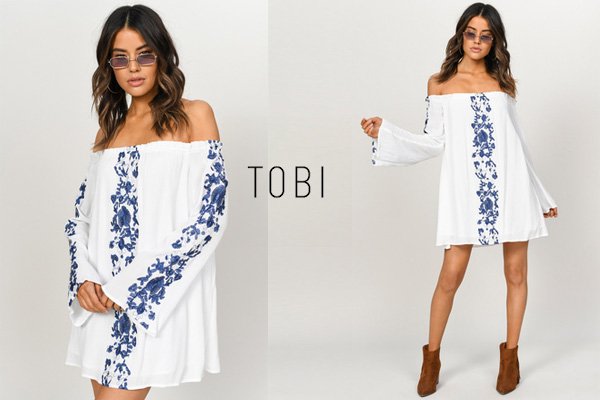 Its really hard to believe, but if you spend some time and dig a bit deeper, at Tobi, you'll find a wide range of women's dresses under $5. That's True! And those dresses will be perfect for summer and spring season! And let us give you one more reason to try Tobi, this online fast fashion retailer offers flat 50% discount to all new customers.
Founded: 2010 in New York City, NY

Headquarters: Los Angeles, California United States

Popular Products: White Maxi Dresses, Boho Babe Embroidery Shift Dresses
Johnny Was : Boho Chic Clothing & Vintage-Inspired Vacation Dresses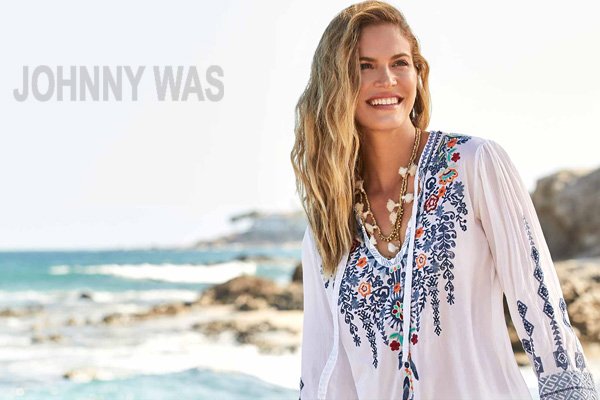 If you are looking for a decent place to shop luxury boho fashion and accessories online, we hope you'll enjoy your trip to Johnny Was. Please note, Johnny Was is a bit expensive. In fact, it is the most expensive online clothing store we shared in this post. But if you prefer quality, bohemian spirit and true sense of authenticity over price tags, we hope you'll love vacation-ready dresses for women at Johnny Was.
Headquarters: Los Angeles, California, United States

Popular Products: Boho Chic Dresses, Tops, Jeans, Kimonos & Bags

Related Link: Check Out Latest Discount Offers at Johnny Was
Revolve : Bohemian Gowns, Maxi & Midi Dresses by Famous Designers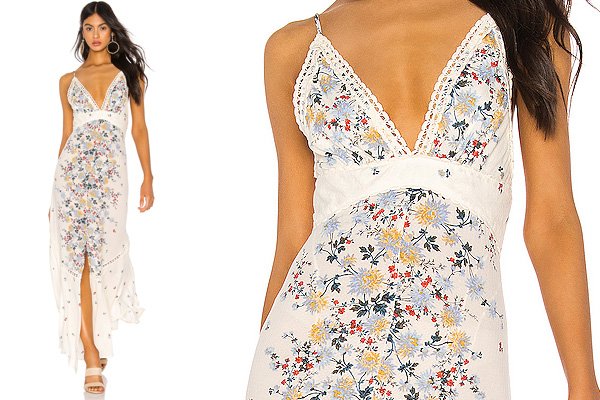 Revolve is primarily known for its impressive selection of the world's most-coveted designer apparel, shoes and accessories. So, it definitely isn't the place to find cheap boho dresses. However, a good thing is, Revolve Clothing has a 30-days price-match guarantee. Moreover, the company also offers free 2-day shipping on all orders across the United States.
Headquarters: Cerritos, California, United States

Popular Products: Latest Styles in Bohemian Dresses by Top Designer Labels
Boho Joy : Hippie Wedding & Boho Bridesmaid Dresses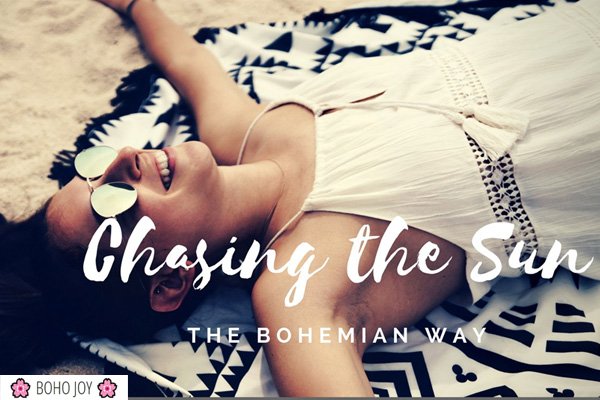 Boho Joy started its operation in 2014 with a mission to provide Boho and Hippie Modern Fashion at prices that won't break the bank. For a limited time, Boho Joy is offering flat 15% discount on everything + Free shipping worldwide.
Top Products: Hippie Wedding Dresses, Bohemian Bridesmaid Dresses & Jewelry.
Headquarters: Los Angeles, California, United States

Popular Products: Hippie Wedding Dresses, Bohemian Bridesmaid Dresses & Jewelry

Related Link: Check Out Latest Boho Jewelry Sale at This Website