Our today's post is dedicated to those of our readers who are Tired of Boring Decor. Do you want to add some unique and stylish elements into your space? We hope this post will help you find the best accent furniture that'll make any room more interesting, inviting and relaxing for both you and your guests.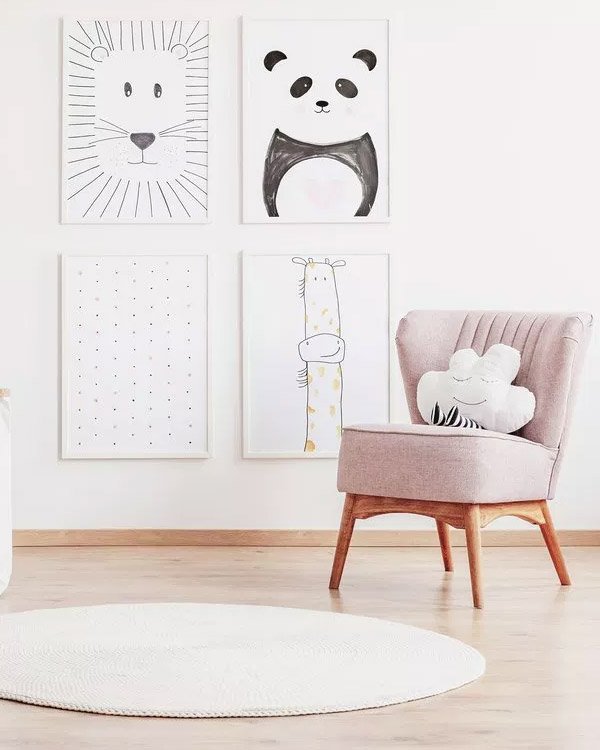 Some of our handpicked accent pieces may be slightly expensive. But we have invested a lot of time in research to make sure that you get the best value for your money.
Must Have Accent Pieces for Stylish Homes
Urban Outfitters : Best Accent Chairs for Modern Homes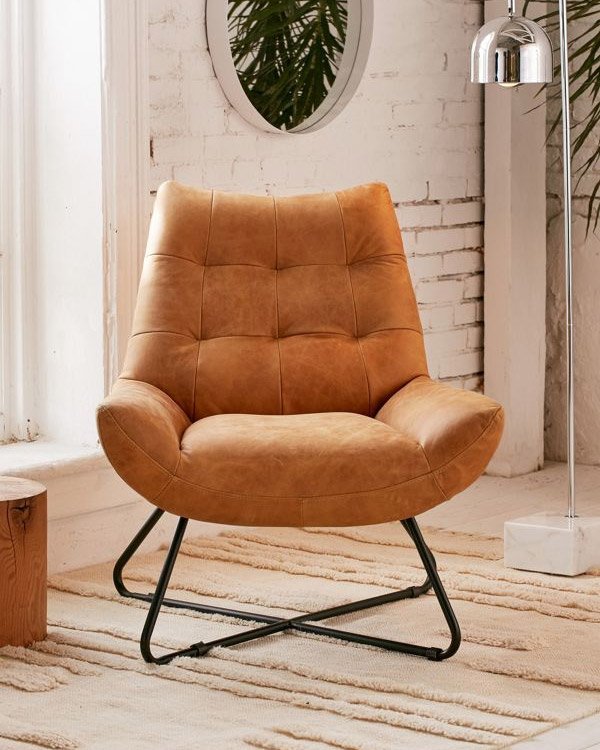 The objective of Accent Chairs is not just providing additional seating. These Show Stopping pieces are primarily used to add more personality, style reference or color to a room. Urban Outfitters is the PERFECT place to find the RIGHT accent chairs for a modern space!
Urban Outfitters is an American, multinational lifestyle retail company. In addition to the United States, Urban Outfitters also has a huge customer base across United Kingdom, Spain, Sweden, Denmark, Germany and many other countries across Europe and Asia.
Urban Outfitters Home Store is famous for its unique collection of Designer Accent Furniture. UO also is a great place to shop most beautiful decorative accessories.
Headquarters: Philadelphia, Pennsylvania, United States

Popular Products: Modern Dining Chairs, Vintage-Inspired Accent Chairs & Luxe Leather Chairs
Ethan Allen : High-End, Decorative Accent Tables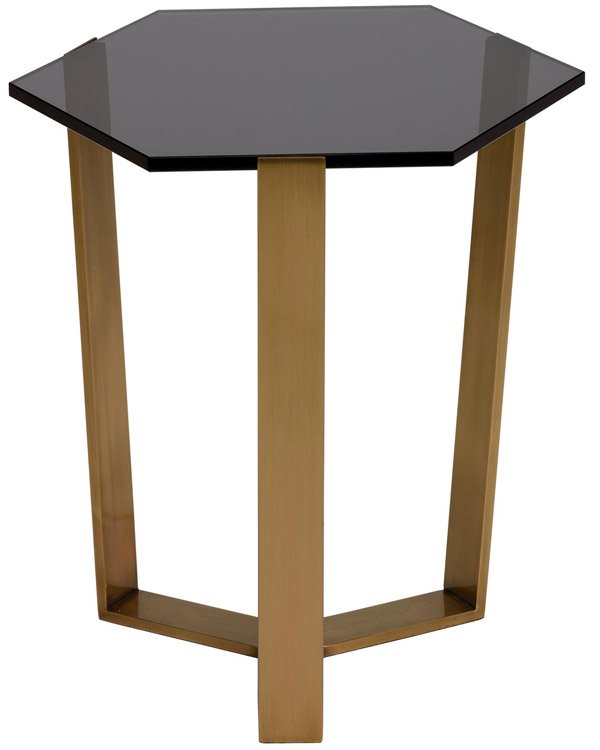 Accent Tables give your room that something extra that makes your guests take notice. From modern coffee tables and contemporary console tables to classic side and end tables, Ethan Allen has the best accent tables that compliment your existing room decor.
Ethan Allen is one of the most trusted furniture brands in the United States, Canada, Europe and several other countries in Asia. Ethan Allen may be slightly expensive than other similar furniture stores, but any and every accent table you purchase from Ethan Allen is absolutely worth the extra price.
Headquarters: Danbury, Connecticut, United States

Popular Products: End & Side Tables, Coffee Tables, Console & Sofa Tables, Plant Stands & Tables
Rooms To Go : Affordable Accent Benches with Storage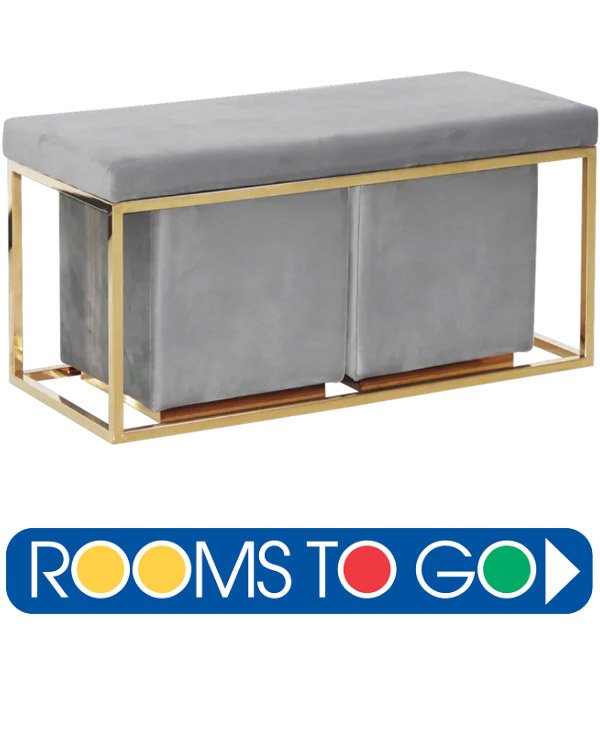 Featuring and open, clean-lined steel frame and stylish cushioned seat, this beautiful bench is one of the bestselling accent benches with storage at Rooms To Go.
The eCommerce website of Rooms To Go is a great place to find the best deals on modern accent benches online. Moreover, Rooms To Go also has a huge network of affordable home furniture stores across the United States and Puerto Rico.
Headquarters: Seffner, Florida, United States

Popular Products: Mudroom & Entryway Benches with Storage, Accent Benches For Living Room, Benches For Bedroom, Dining Benches with Backs
CB2 : Accent Ottomans & Modern Poufs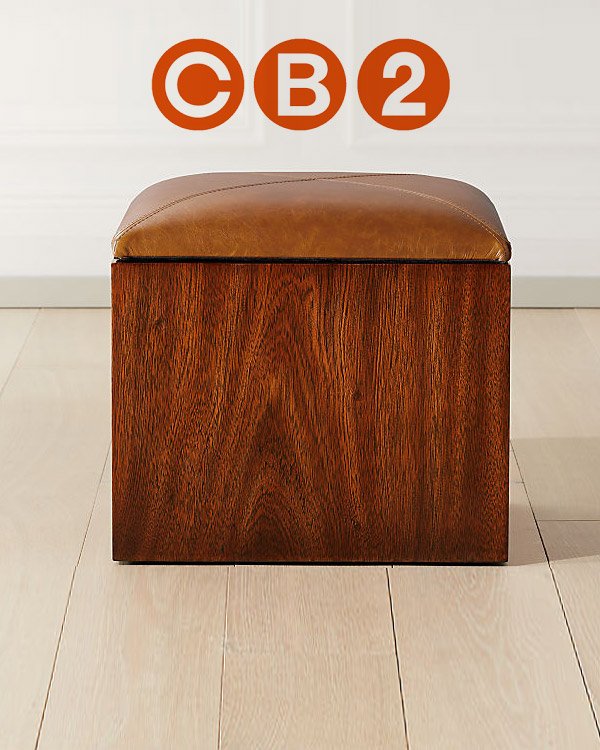 An Accent Ottoman works great alone or in pairs. Storage Ottomans and Poufs by CB2 are as practical as they are beautiful.
CB2 is a subsidiary of Crate & Barrel, one of the most widely trusted companies in American modern home furnishing industry. If you are interested in high-quality, contemporary and modern ottomans made with solid wood, we strongly recommend that you visit CB2 before making a purchase decision.
Headquarters: Northbrook, Illinois, United States

Popular Products: Accent Ottomans, Modern Footstools and Floor Pouf Seating
Restoration Hardware : Accent Stools & Designer Furniture for Luxury Homes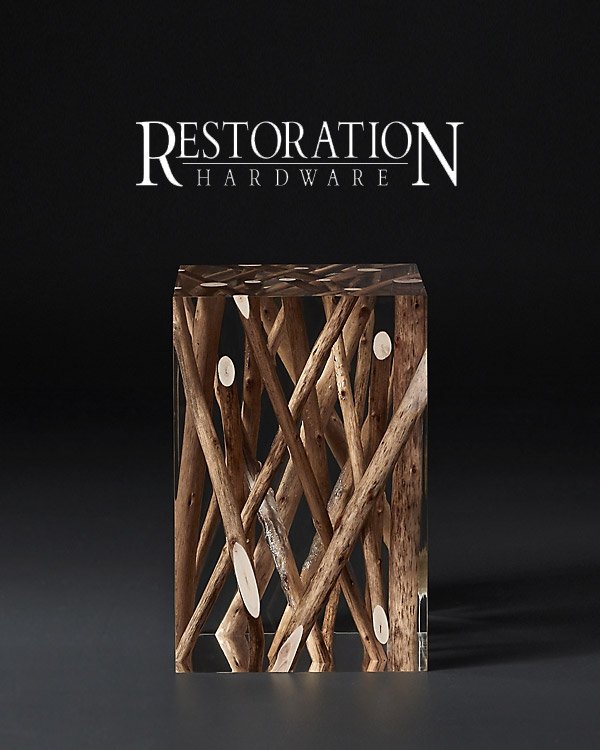 Weathered Branches, suspended in a crystalline cube… This is just an example of what kind of unique ideas you'll find at Restoration Hardware.
For the last four decades, RH a.k.a. Restoration Hardware is one of the leading luxury home furnishing companies in the United States. Restoration Hardware is definitely not the place to find cheap accent stools.
However, if you fall into the group of people who always choose quality craftsmanship and uniqueness over the cost, you need to check out the latest accent stools collection at Restoration Hardware.
Founded: 1979, Eureka, California

Headquarters: Corte Madera, California, United States

Popular Products: Luxury Bar Stools, Metal Stools and Designer Side Tables
Big Lots : Accent Chests & Cabinets at Low Prices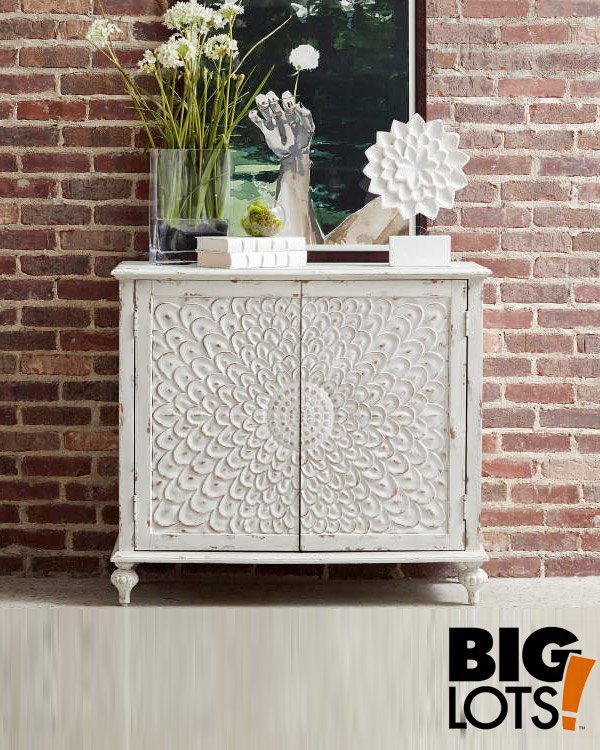 Big Lots is our top recommendation when it comes to finding convenient space-saving storage solutions without compromising on style. Whether you need cabinets for your living room, bedroom or mudroom, Big Lots has at least one option that is PERFECT for you!
With more than 1400 brick-and-mortar stores and a very strong online presence, Big Lots is one of the major and most popular retail companies in the United States. Big Lots has a wide range of accent chests and cabinets from top furniture brands at prices you can't deny.
Headquarters: Columbus, Ohio, United States

Popular Products: Storage Towers, Single Door Cabinets and Two Door Accent Cabinets
Wayfair : Trendy Blanket Ladders and Racks on Sale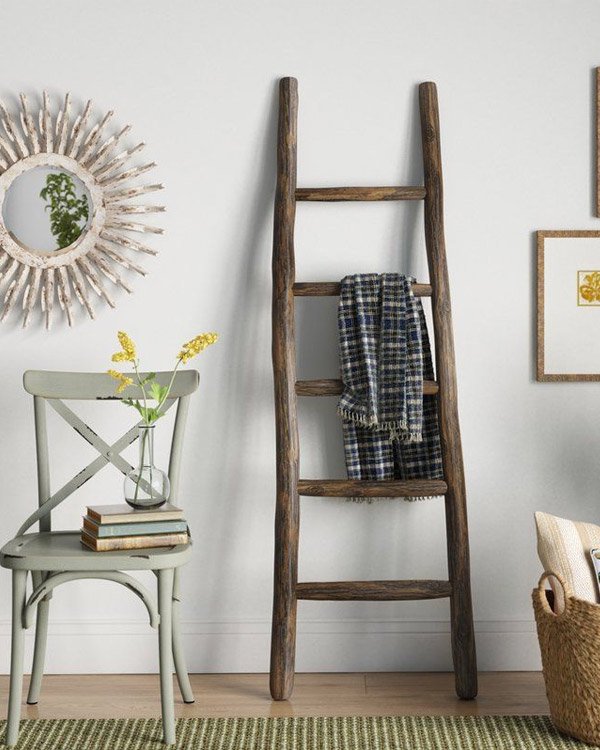 Blanket Ladders are becoming an increasingly popular and stylish storage trend. For a limited time, the 6' Blanket Ladder shown above is being offered at Wayfair at a special discounted price.
Wayfair is one of the largest and most trusted American furniture websites. Wayfair offers an impressive collection of well-made blanket ladders and racks at very reasonable prices. And the good news is, most blanket ladders at Wayfair are also eligible for free shipping in the United States.
Headquarters: Boston, Massachusetts, United States

Popular Products: Decorative Blanket Ladders, Quilt Racks and Stands
Staples : Accent Bookshelves and Bookcases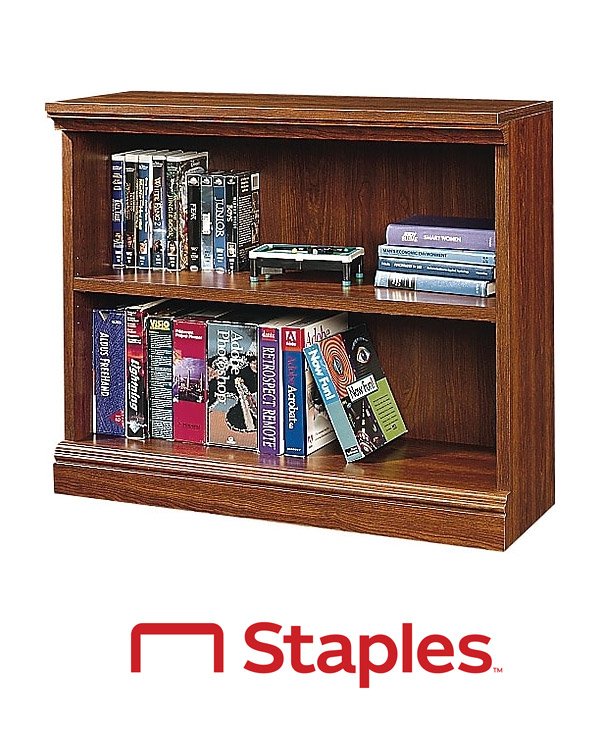 Bookcases are among the most useful pieces of furniture. A set of shelves adds valuable surface space for storing books, papers, and many other frequently used items that don't fit anywhere else.
For more than 3 decades, Staples is one of the major players in American office supplies retail industry. Presently, Staples has more than 1200 retail stores across the United States and Canada. Staples also has an impressive collection of accent bookcases and bookshelves at competitive prices.
Founded: 1986, Brighton, Massachusetts, United States

Headquarters: Framingham, Massachusetts, United States

Popular Products: Solid Wood Bookcases, Bookcases with Doors, Horizontal Bookcases
West Elm : Modern Hall Trees & Hall Tree Benches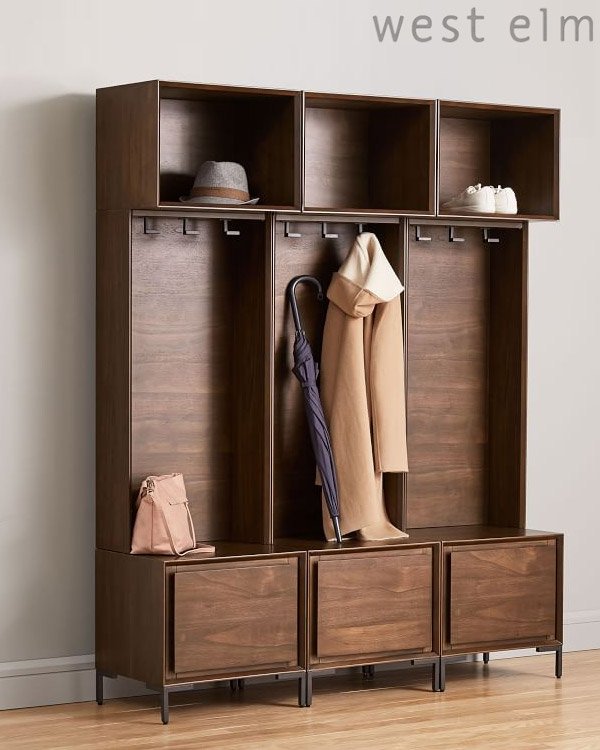 West Elm offers a wide range of modern hall trees that not only define style and function in a single item, but also fit well into any decor.
West Elm is a sister company of Pottery Barn and is parented by Williams Sonoma. West Elm is one of the leading companies in the world of Modern Furniture industry in the United States.
If you don't really care about the price tags and are looking for a place to shop most stylish and the best accent furniture, West Elm offers exactly the type of stuff you are interested in.
Founded: 2001, San Francisco, California

Headquarters: Brooklyn, New York, NY, United States

Popular Products: Entryway Hall Trees and Hall Tree Benches
Living Spaces : Room Dividers & Privacy screens for Modern Homes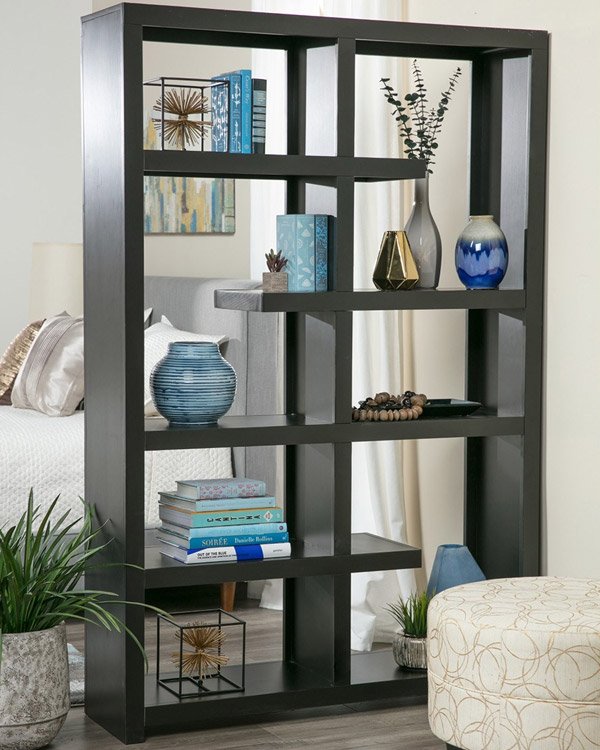 Are you looking for a piece of furniture to designate one area of a room from another? Living Spaces is a great furniture store to find an unmatched selection of high-quality room dividers and privacy screens at guaranteed low prices. This home furnishing company also has a same day delivery option across the United States!
Headquarters: La Mirada, California, United States

Popular Products: Modern Room Dividers and Affordable Privacy Screens