Wayfair Rugs
Adding color and definition to an established decor can make a space more impressive and inviting. One way to do that is to use a perfect rug. But this process can be a bit tricky (and expensive) in many cases. Wayfair offers a wide range of rugs in all shapes and sizes. AND, by using the RIGHT filters in Wayfair Rugs section, it becomes easier to find the RIGHT rug for your room at the RIGHT price.
Bestselling Types of Rugs & Carpets at Wayfair
Wayfair Area Rugs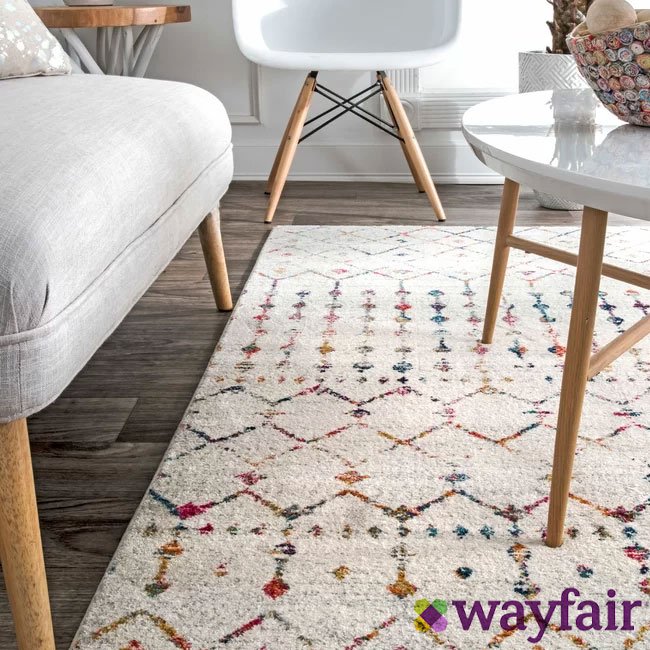 The right area rug really makes a room feel pulled together. That's why, most designers believe a room (especially a living room) is not complete without one. A well-made and high-quality area rug can be expensive. But this is something that you'll keep for years.
The good news is, Wayfair has a beautiful collection of area rugs that feature a balanced combination of quality and economy. If you really are on a tight budget, Pier One Imports and Kirkland's are some other good places to find the best deals on area rugs and carpets. But if you don't mind spending a bit extra, we strongly recommend that you visit West Elm and Ballard Designs to find truly unique, chic and contemporary area rugs.
Hallway Runners at Wayfair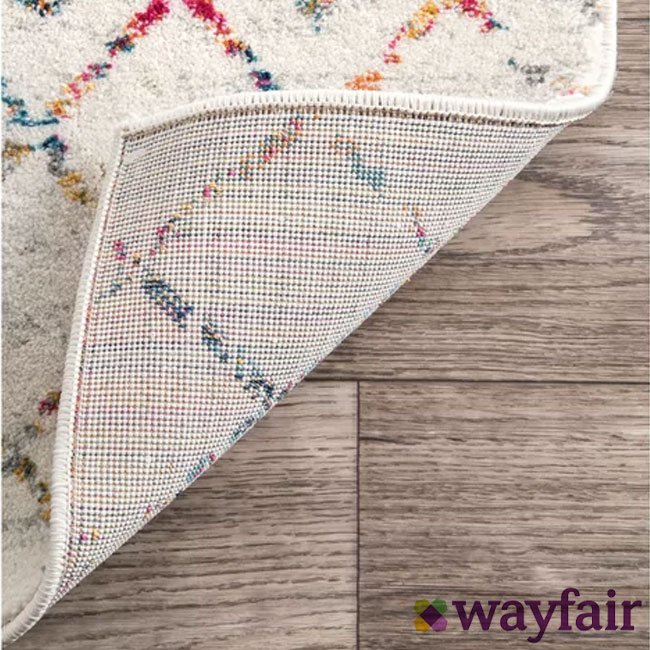 It's no secret that hallway is one of the areas that receive plenty of traffic. Using a good quality rug or runner in a high-traffic area like that can help you protect floor from wear and tear.
In addition to the most commonly used cotton and wool rugs, Wayfair also has an extensive collection of hallway runners made with more durable and eco-friendly materials including Jute and Seagrass.
Please note, hallway runners woven from natural plant fibers may be expensive than commonly used rugs and carpets. If you are still interested, we recommend that you also visit some other home furnishing stores like Pottery Barn, Serena & Lily and Living Spaces to find more options to choose from.
Wayfair Kids' Rugs Collection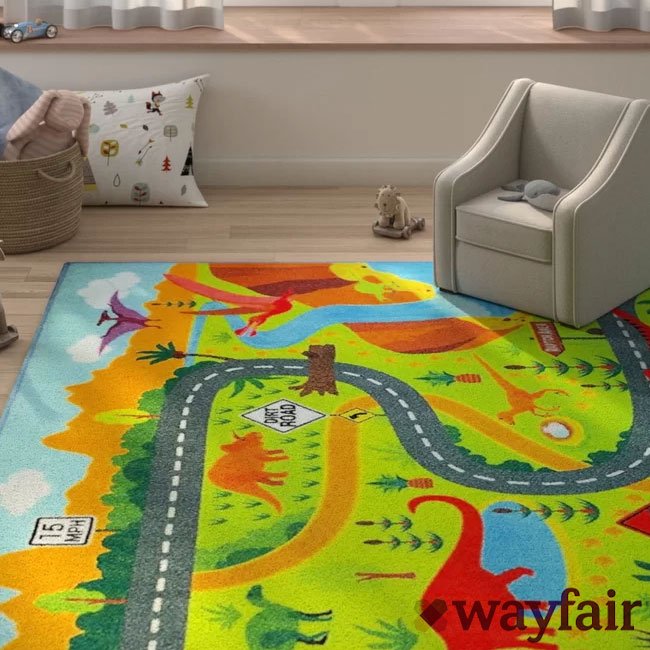 Wayfair already had the largest collection of kids' rugs featuring whimsical floral designs, interesting geometric patterns and basic gender-neutral colors. But recently, Wayfair has introduced Baby & Kids' Cars, Trucks & Trains Rugs that are really attracting thousands of customers from across the United States. Click Here to check out the latest collection of kids' room rugs, playroom rugs and nursery rugs in vibrant colors at Wayfair.
Outdoor Rugs by Wayfair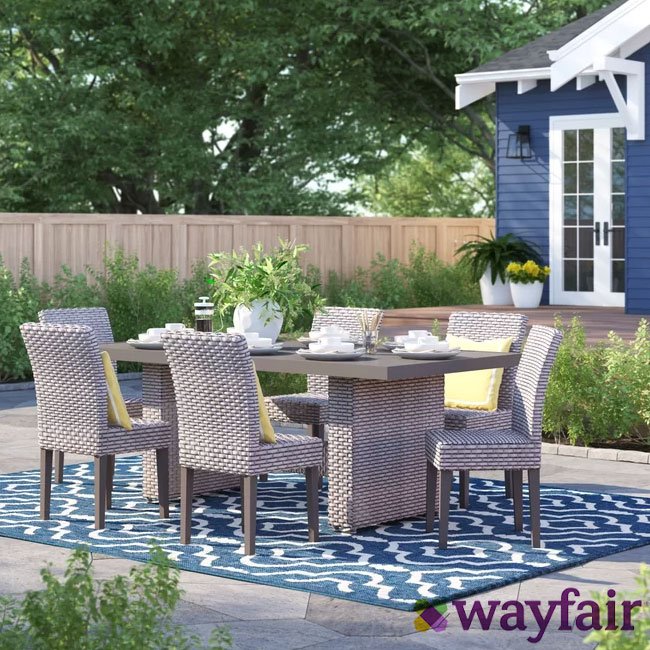 Wayfair outdoor rugs collection has a wide range of strong, sound-absorbent and sustainable pieces in all shapes and sizes that look great under a patio dining set. Some other good stores to find the best deals on high-quality outdoor rugs include Home Depot, Overstock and Work Market by BB&H.
Wayfair Bath Rugs & Bath Mats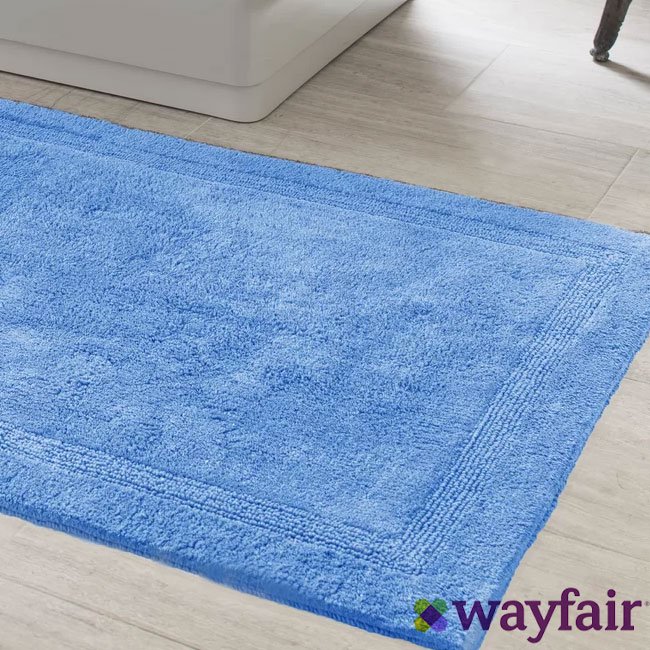 The RIGHT bath rugs and mats feel amazingly pleasant underfoot. Moreover, these are also great when it comes to enhancing the overall look of the sink, tub and shower area. Check out the bestselling bath mats and bath rugs at Wayfair that are perfect for virtually any bathroom decor and color scheme.
Door Mats and Entry Rugs at Wayfair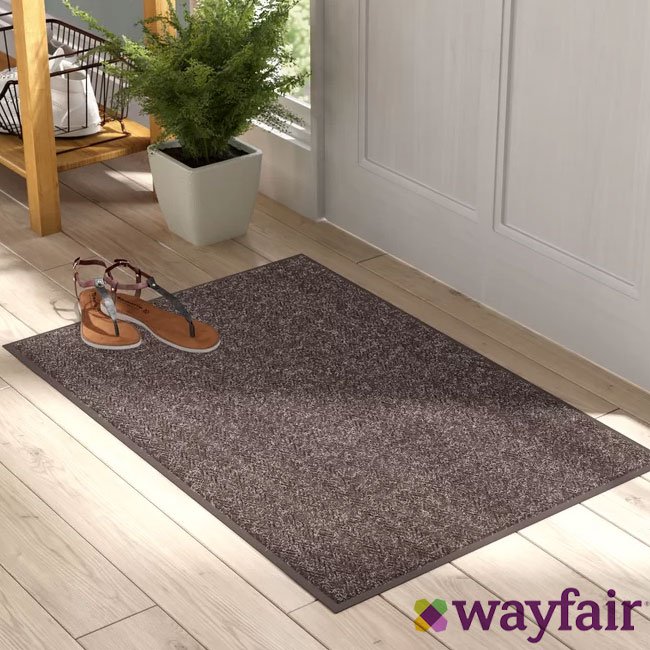 Door Mats is the last entry in our today's post. Wayfair has the most stylish entry rugs and floor mats that are designed to keep the dirt, salt and other outdoor debris outside. Click Here to visit Wayfair Rugs section to check out the latest anti-fatigue mats, hallway mats and other popular floor mats.
Wayfair Headquarters: Boston, Massachusetts, United States

Customer Support Number: 1-844-697-6918