Wayfair : Company History & Profile
Wayfair was founded in 2002 by Niraj Shah and Steve Conine, two graduates from Cornell University. The company is headquartered in Boston, Massachusetts, United States. Presently, Wayfair is a publicly traded company that employs over ten thousand people. Last year, Wayfair generated over 4.75 billion US Dollars in revenue.
What is Wayfair Known For?
Wayfair is one of the most successful ecommerce websites that sell home furnishing goods online. From ready-to-assemble furniture and hyper-functional housewares to affordable rugs and an impressive variety of lighting fixtures, Wayfair offers everything you need to create an amazing space that you have always dreamed of. In fact, the huge inventory of Wayfair includes millions of products from over 5000 home furnishing brands.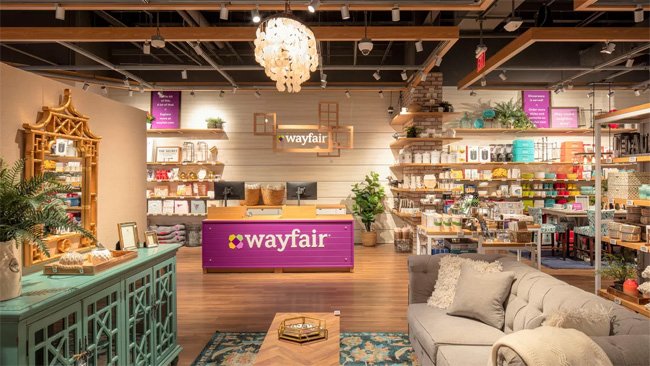 Whether you need quality home furniture on a tight budget, or you fall into the group of people who always prefer quality, features and personal style over the price tag, Wayfair has got you covered. From sofas and chairs to beds, bathroom furniture, office desks and outdoor furniture, Wayfair gives you thousands of options to choose from.
Headquarters: Boston, Massachusetts, United States