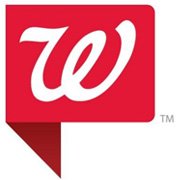 Walgreens is a publicly traded American company that runs a famous chain of pharmacy stores. In fact, with almost 8200 branches across the United States, Walgreens is the second largest chain of drugstores in the country. In this post, I'm going to share some other very good alternatives to Walgreens to buy prescription drugs, nutritional supplements and other health & wellness products. Some of these stores often offer more discount than Walgreens. Below is a list, followed by some basic introduction an links to the eCommerce websites of Top 5 stores like Walgreens.
List of Top 10 Stores Like Walgreens
CVS Pharmacy > #1 on My List of Stores Like Walgreens

CVS Pharmacy was originally founded as Consumer Value Store in the year 1963. With more than 9600 retail drugstores, CVS is one of the leading chains of Pharmacies in the United States. In addition to its physical locations, CVS Pharmacy also gives you the option to manage your prescriptions online. A wide selection of health, wellness & beauty products make CVS the best alternative to Walgreens.

Rite Aid > #2, A Chain Of Over 4550 Drugstores In The United States

Rite Aid is a famous American chain of drugstores that was originally founded in the year 1962. Rite Aid is another great competitor to Walgreens and here you can find almost any prescription drug or nutritional supplement that Walgreens has to offer. Presently, Rite Aid operates over 4550 retail drugstores across the United States.
GNC > #3, A Great Alternative To Walgreens To Buy Nutritional Supplements

GNC (or GNC Holdings Inc.) is one of the world's leading retailers of nutritional supplements e.g. Vitamins, Minerals and Sports Nutrition. Headquartered in Pittsburgh, Pennsylvania, GNC was founded in the year 1935. Presently, GNC has over 7500 retail stores around the world. Last year, GNC stores generated over 3 billion US Dollars in revenue.
Related Link: Stores Like GNC
Kroger > #4, Good Discount On Pharmacy, Health & Beauty Products

Kroger is one of the major American chains of retail stores. The first-ever Kroger store was opened in the year 1883. Headquartered in Cincinnati, Ohio, presently, Kroger has almost 2800 stores across the United States. Last year, Kroger stores generated more than 110 billion US Dollars in revenue. Kroger is a very good alternative to buy almost everything that Walgreens has to offer.
Walmart > #5 on Stores Like Walgreens

Walmart is a world-famous, American chain of retail stores that sells a huge range of products under hundreds of categories including health and wellness products. In many cases, Walmart can be a cheap alternative to Walgreens can. Presently, Walmart operates over 11500 retail stores.
Related Links