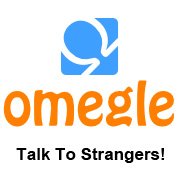 Omegle is a very popular website that offers free voice and video chat services. Omegle was launched in the year 2009 with the slogan "Talk To Strangers". The idea was to randomly connect the users with strangers in one-on-on chat sessions. Presently, millions of people from around the globe visit Omegle to share their thoughts with perfect strangers without revealing their true identity. In this post, I am going to introduce you to some of the best alternatives to Omegle. All of these sites offer similar quality random Cam to Cam chat services. Like Omegle, majority of these websites doesn't require you to become a registered member to use their free services. Below is a list followed by some basic introduction and links to the Top 10 Anonymous Video Chat Sites Like Omegle.
Top 10 Free Omegle Alternatives
Tohla > #1 on My List of Sites Like Omegle

Tohla can be a very good and free alternative to Omegle to have one-on-one, text, voice and video chat sessions with strangers. Headquartered in Haryana, India, Tohla was founded in the year 2010. Like Omegle, Tohla doesn't require you to get registered before using this random chat service. All you need is, visit the site select the type of chat you are interested in and Tohla will pick another user at random to chat with you.
Shagle > #2, This Site Has More Girls Than Most Video Chat Websites!

Shagle is another high-trafficked and free webcam chat service the lets you socialize with strangers. Another interesting thing about this Omegle's alternative is that, the majority of users of this anonymous chat service are girls. I strongly recommend that you carefully read the rules and terms of service before joining a random webcam chat session at Shagle.
VideoChat US > #3, Random Video Chat For Online Dating

Videochat US is known to offer an infinite number of opportunities to chat with strangers. You can have text chat or voice chat. If you are from the United States and looking for an alternative to Omegle for random dating purpose, I'm sure you won't regret visting Videochat US.
CamSurf > #4, Family-Friendly Video Chatting Service

Camsurf is a bit different than the majority of sites like Omegle you read about on this page. What differentiates Camsurf from other random chat sites is its family-friendliness. Turning your webcam and microphone ON greatly helps you keep people interested in you. However, it is not necessary to use these features to have a random chat session at Camsurf.
ZupYo > #5 on Free Sites Like Omegle To Talk To Strangers

ZupYo is another good alternative to sites like Omegle that lets you chat and flirt with single girls and guys from all over the world. An attractive feature of ZupYo (that most anonymous video chat websites lack) is that; you can be invited by other users to a private video chat. And the private video chat means, there'll be NO restrictions. In other words, "both of you are free to do whatever you want" 😉.
ChatRandom > #6, Turn Your Webcam & Just Click The Start Button!

ChatRandom is another easy way to get connected to strangers. All you need is to visit ChatRandom, enable your webcam and microphone and click the start button. Like Omegle, the automated system at ChatRandom will connect to a person (a single girl or a guy etc.) to enjoy a free Cam chat session. Like Omegle, ChatRandom does not require you to be a registered member to use their free video chat service.
iMeetzu > #7, Find New Friends & Save Them To Get In Touch Again

iMeetzu is another very good free video chat website. Like Omegle, you can use iMeetzu to chat with a random stranger instantly. Another good feature of iMeetzu is that, it lets you save your new friends in their social network. This simply means, if you really liked your video chat session with a stranger, you can save that person as your new friend and connect with him or her again later.
ChatKi > #8, This Site Is Faster Than Most Video Chat Services

Chatki is another free video chat site to join strangers for Cam to Cam chat sessions. Chatki was founded by a team of seasoned writers, coding geeks and social media fanatics in the year 2014. The idea was to bring similar people from around the globe together in the fastest possible way. Try Chatki as an alternative to Omegle today, I'm sure you'll become a regular user of this service.
Chatous > #9, Find & Chat With Strangers From Around The Globe
Chatous can be as good as any of the free video chat sites you read about on this page. Chatous gives you the opportunity to connect with real people from hundreds of countries from around the globe. If you like to have interesting conversation with strangers via video or text chat sessions, Chatous can definitely be a good alternative to Omegle for you.
Omegle Strangers > #10 on Sites Like Omegle To Bring Similar People Together

Omegle Strangers is very similar to Omegle to find likeminded guys and really sweet girls from countries like the United States and Russia etc. Like the most residents of virtual world in 21st century, if you use video chat sites like Omegle to have fun and entertainment without having to reveal your identity, Omegle Strangers is going to be a nice addition in your free video chat sites list.
Related Links