J.Crew Women's Shirts & Tops
J.Crew women's shirts & tops section showcases a wealth of thoroughly modern pieces with thoughtful details. From T-Shirts to blouses and tops for work, J Crew offers tons of casual and formal options for ladies that are perfect for running errands, lounging around and for office. Below is a quick review of some of the most popular sub-categories under women's shirts and tops collection at J Crew stores.
J Crew Women's Blouses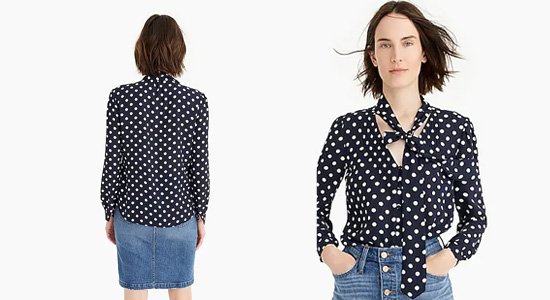 From clean classics to season's must-haves, J Crew offers a beautiful and very unique variety of blouses for women. In majority of cases, J Crew uses finest quality Silk and Satin to produce blouses for ladies. However, you can also find pieces in this category that are made with other materials including flannel, modal blend, lace and velvet.
Women's Tees by J.Crew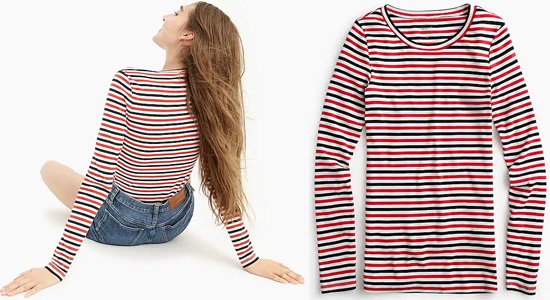 Everyone loves EVERYDAY tees. But here is something that makes J Crew Tees unique from most other brands. The premium quality cotton used to produce these t-shirts is specially washed for extra softness. The women's super-soft and ultralightweight t-shirts collection by J. Crew has tons of timeless styles featuring vibrant colors.
J. Crew Women's Cami & Tanks Collection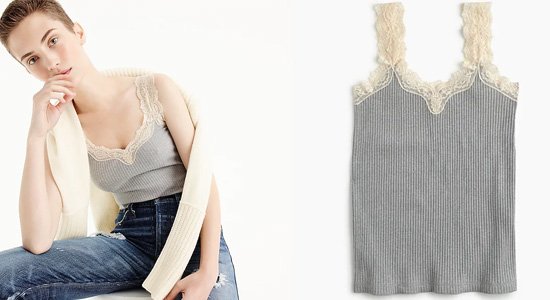 From pure cotton to cotton blends, lace, velvet and even wool, the women's tanks and camisoles collection at J Crew has something for every taste and style. J Crew has recently introduced a beautiful collection of tank tops with built-in bra. What that simply mean is, you don't have to worry about your straps showing.
Women's Sweatshirts by J.Crew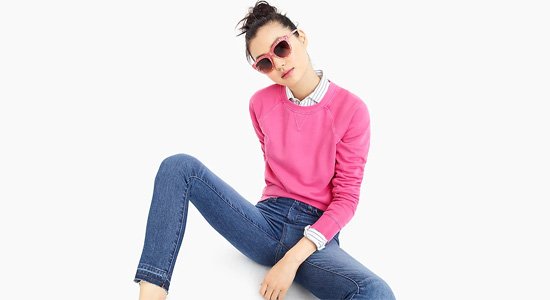 From crewneck sweatshirts to half-zip pullovers and full-zip jackets, J Crew offers a wide range of sweatshirts for women made with real fleece from Polartec (the original inventor of this warm and cozy fabric). In addition to its in-house production, J Crew also showcases and sells women's sweatshirts from some other popular activewear brands including Power Woman, Prink Shop and more.
J.Crew Women's Bodysuits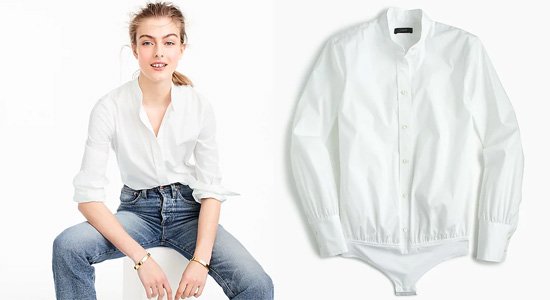 There is a group of women that loves clothes featuring a balanced combination of style, comfort and convenience. Are you from that group? If you said yes, you'll love women's bodysuits collection by J.Crew. These super-flattering bodysuits are made with ultra-smooth cotton fabric. Featuring the perfect amount of stretch, J. Crew women's bodysuits are as comfortable as they are cute.
J.Crew Headquarters: New York, New York, United States