J.Crew Women's Pants
J. Crew is a great place to buy super-classic pants for women for casual and dressy occasions. From denim jeans to active pants, dress pants, leggings, joggers, cargo pants and more, J. Crew women's pants collection offers tons of options under each category. Below is a quick review of some of the most popular types of pants for ladies available at J. Crew Stores.
J.Crew Women's Skinny Pants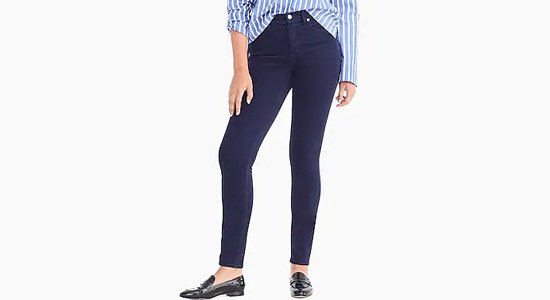 It is believed that skinny jeans are the most popular style among American women under age 30. We hope you would agree, in order to look your best, the fit and length of your skinny jeans needs to be close to perfect. The designers at J. Crew completely understand this. And that's why, they always try their best to find ways to make it easier for you to find the right option for you. Check out the latest collection of women's skinny jeans at J Crew to understand what I mean!
Women's Slim-Fit Pants by J. Crew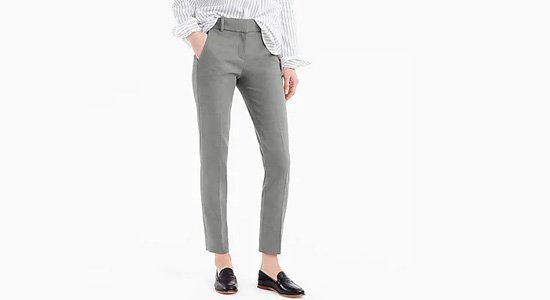 Featuring a flat-front design, snug through legs and ending in a small leg opening, the women's slim-fit dress pants really look great! Women's slim-fit pants by J Crew look tailored to perfection. These dress pants are so versatile that you can wear them from desk to dinner. From low-rise to mid-rise, J. Crew offers a wide variety for every style and taste.
J.Crew Women's Straight-Leg Pants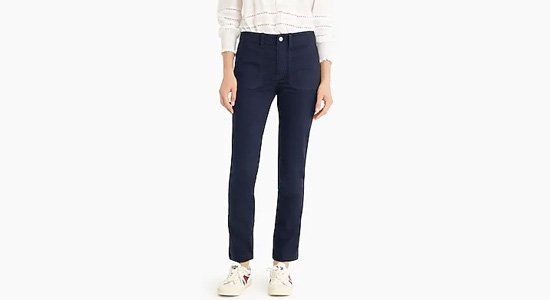 Many women don't like the small leg opening of slim-fit pants, or they simply prefer more ankle room. If you belong to that group of women, you'll surely like the straight-leg pants collection by J. Crew. In addition to a wide range of styles in denim, chinos, dress pants and more, J. Crew also showcases a handpicked collection of straight-leg pants in plus size by Universal Standard.
Women's Relaxed-Fit Pants by J.Crew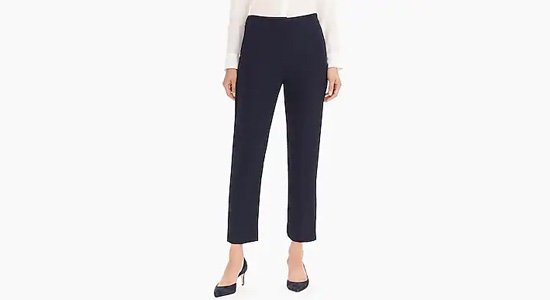 It is most widely believed that Relaxed-Fit pants are meant to be an option for overweight people. But we assure you, that's not true at all. The in-house stylists at J. Crew have designed a beautiful collection of Relaxed-Fit pants for women. Each piece is carefully crafted to make sure that it perfectly fits the butt and thighs of a normal person.
J.Crew Women's Wide Leg Pants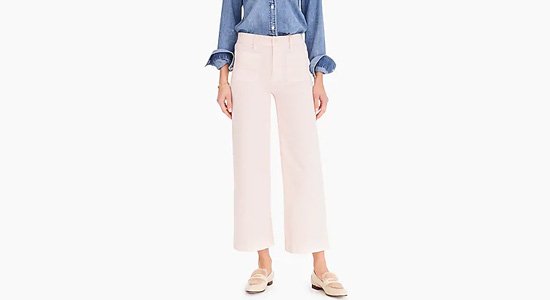 Wide-Leg pants are no longer a thing of 70s. In recent years, this flattering and fun trend has made a major comeback. J Crew women's wide-leg pants collection includes an impressive variety made with different materials e.g. wool, flannel, silk, denim, satin and more. Whether you need a unique option to wear for an evening out or want an elegant option to wear at work, we hope you'll find exactly what you need.
J.Crew Headquarters: New York, New York, United States