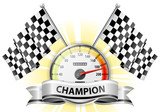 Every user wants the best performance out of his computer system. But unfortunately not everyone has enough money to frequently invest in new hardware. The objective of this post is to share the best tip on how to make your computer faster without upgrading your hardware. No matter if you own an older PC running Windows XP or a new Desktop, Laptop or Notebook with Windows 7 or Windows 8, this tip is equally effective. All you need is to learn how to keep your computer system optimized for maximum speed and performance.
Why Do Computers Slow Down?
Many computer users believe that a computer system slows down with age. But in reality, a computer slows down with weight. The most common factors that make your system heavier and lead to a slower PC performance include; the clutter (junk files) that comes with new software that you install, additional programs which run at startup and updates from different software e.g. Windows and Antivirus programs. Another common reason that slows down a computer is the inappropriate system settings that users apply without knowing the consequences.

How to Increase Computer Speed?
In order to maximize the speed of your computer you need to use your system responsibly. Make it a habit to regularly delete all the junk files that are unnecessarily occupying the system memory. Keep eagle eye on the programs that automatically run at startup. Defrag your hard drive. Install a reliable antivirus program that consumes lesser system resources. It is also a good idea to occasionally run Chkdsk to fix any errors on your computer's hard disk.
Of course it is absolutely possible to perform all these tasks manually. But you need to be an advanced PC user with many free hours every week in order to keep your computer running faster. If you are someone like me, I hope you will prefer to automate the PC maintenance process to concentrate on more important things.