Most of the people simply plug their earphones in, fire-up Spotify and go from there. Majority of people doesn't think very hard about the way they listen to music. I know there is nothing wrong with that, but if you are someone like me, I hope you always keep finding new ways to make your listening experience even better.

As you know, every laptop and smartphone already have an amplifier in it. But the manufacturers of these products have to cram amplifiers into a very small section of their devices, so the sound quality and power isn't the best that it could be.
I belong to a group of people who buys specialist headphone amplifiers because they are especially designed to make you music sound great.
Meet The FiiO E06 Portable Headphone Amplifier
FiiO E06 is a very cheap portable headphone amplifier that costs $27.99 only. I gave it a try to see if it would make any difference to how I enjoy music.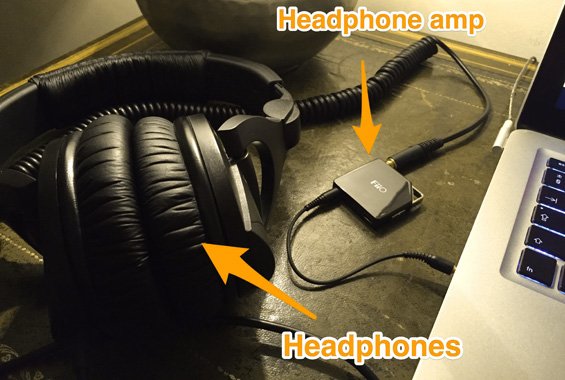 In my experience it is easy to hit the maximum volume when you listen to music through headphones connected directly to a laptop. The very first thing that I noticed about the FiiO E06 Portable Headphone Amplifier is how loud it can get. When you connect your headphone through the FiiO E06 Amplifier, not only it improves the quality of sound, but there is no way you are going to hit the maximum volume limit.