The American sun care market has produced an incredible growth in recent years and it is expected to cross 3 billion US Dollars this year. It seems like a vast majority of U.S. population is aware of the ill-effects of over exposure of UV rays on the undefended skin.
Surprisingly, less than 10% sunscreen consumers apply any SPF on the hair and scalp. There may be two major reasons behind this. The most common is, scalp is on top of the list of often-forgotten areas. Another reason may be, that sunscreen users don't want their hair to look oily and greasy.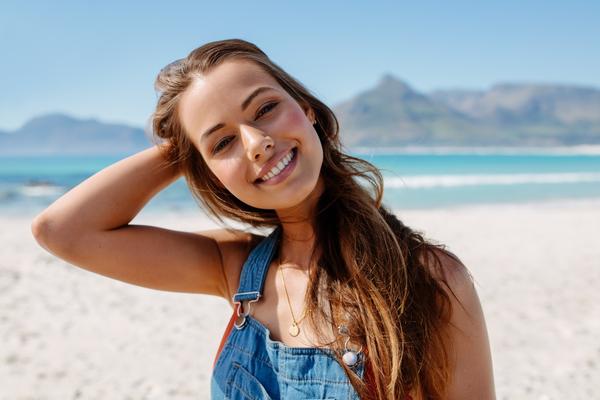 The objective of this post is to help you find high-quality suncare products, that will effectively protect your scalp from Ultraviolet rays without making your hair look ugly.
Please note, we have made every effort to find the best sunscreen for hair and scalp to share with you on this page. But we want you to know that results of these sunblock vary by individual, since some skin types burn faster than others.
Top 10 Sun Protection Products for Hair & Scalp by Most Trusted Brands in The United States
COOLA : Organic Scalp and Hair Mist SPF 30
COOLA is a widely trusted name for its purest and most eco-conscious suncare products. COOLA offers a wide range of sunscreens made with carefully chosen, natural and organic ingredients.
Based on our own research, opinions from leading skincare experts and reviews from thousands of verified customers, COOLA Organic Scalp & Hair Mist SPF 30 provides the best protection against heat, Ultraviolet rays and color fading. This sunscreen is not sticky or greasy and it keeps your hair healthy and moisturized. Organic Scalp & Hair Mist by COOLA works perfectly well with straight, wavy, curly, coiled and tightly coiled hair.
Headquarters: Carlsbad, California, United States

Popular Products: Active Sunscreen, Hair and Skin Moisturizers
Banana Boat : Quick Dry, Scalp Spray Sunscreen
Banana Boat is one of the fastest growing American companies that specialize in personal care products. The company has an impressive variety of powerful sun protection products for the whole family (yes, including kids and babies!). Banana Boat Sport Quik Dri Scalp Spray is our second-best choice for a strong and gentle protection of hair and scalp from UV rays.
Over 94% of the verified customers have said that they can recommend this sunscreen for scalp and hair to their friends with confidence.
Matrix : Keep Me Vivid Color Velvetizer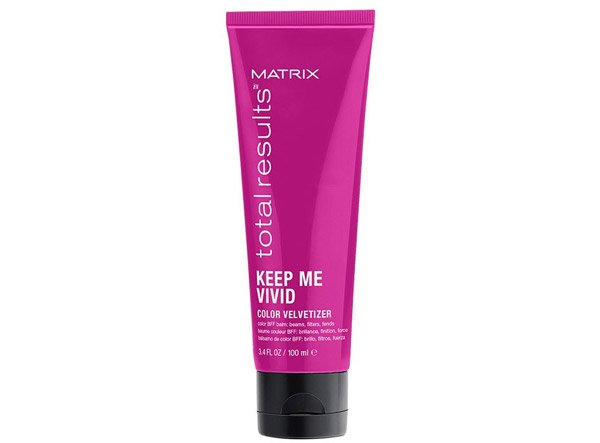 This one by Matrix is somewhat different from the two UV Filter and heat protection products shared above. Keep Me Vivid Color Velvetizer is a styling balm that keeps your hair look smooth and super-shiny. This sunscreen is very easy to use and it has very reliable and scientifically proven color protecting qualities. Please note, Matrix is owned and operated by L'Oréal USA Inc.
Headquarters: New York, NY, United States

Popular Products: Hair Masks, Dry Shampoo, UV Protectors & Other Hair Care Products
Aveda : Sun Care Protective Hair Veil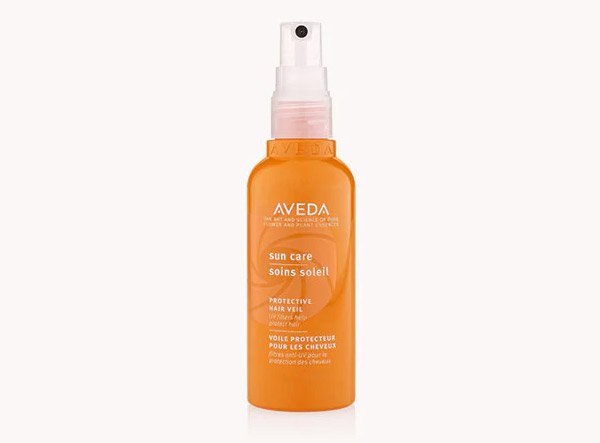 Aveda Corporation is a wholly owned subsidiary of Estée Lauder Companies, a New York based multinational company that manufactures high-end skincare, makeup, fragrances and hair care products. Sun Care Protective Veil by Aveda is a lightweight, water-resistant and affordable UV defense mist that prevents dryness and other damaging effects of sun exposure on your scalp and hair by forming an invisible screen.
Headquarters: Blaine, Minnesota, United States

Popular Products: Natural Hair Products, Shampoos & Conditioners
Phyto : Plage Protective Sun Veil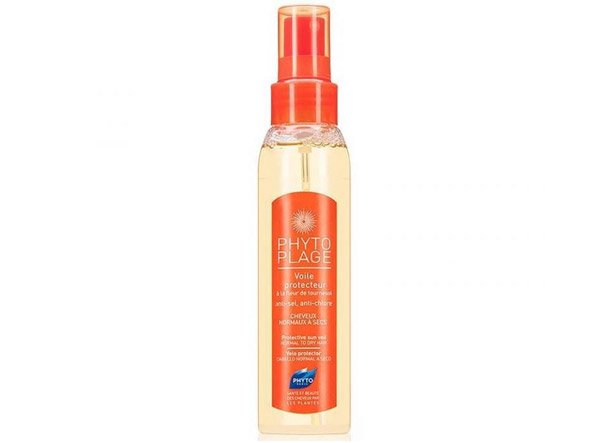 Phyto Botanical Power is a French company that was founded by Patrick Alès, a famous celebrity hair dresser of the 20th century from France. Phyto is on a mission to help consumers avoid the damages caused by harmful chemicals used in professional beauty products.
Like the entire hair care product range of the company Plage Protective Sun Veil by Phyto is also made with 100% organic and natural ingredients. The built-in UV filters and sunflower extracts in this powerful sunscreen create a protective shield that prevents dehydration from chlorine, salt water and the sun. Plage Protective Sun Veil also keeps your hair soft, smooth and prevents color fading.
Sachajuan : Hair in The Sun with Ocean Silk Technology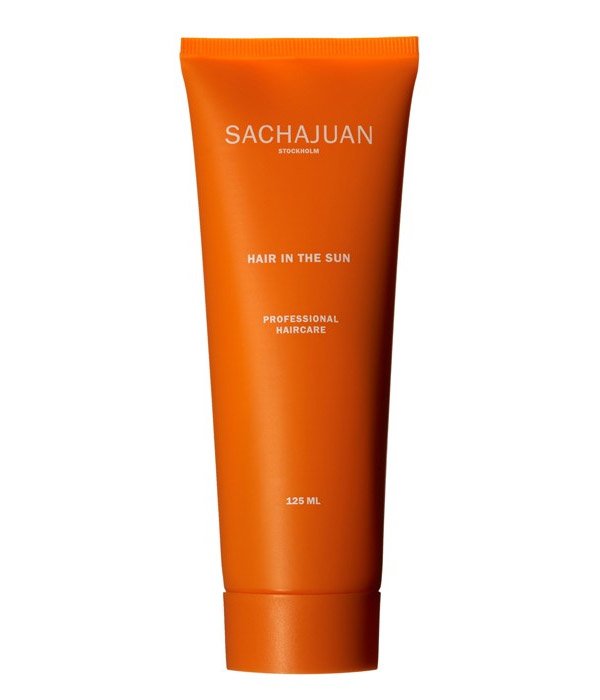 Are you looking for a sunscreen for hair and scalp that stays in the hair even after bath or a shower? Check out Hair In The Sun by Sachajuan, a top-rated sun protection product by one of the most trusted beauty companies from Sweden.
John Paul Mitchell : Color Protect Locking Spray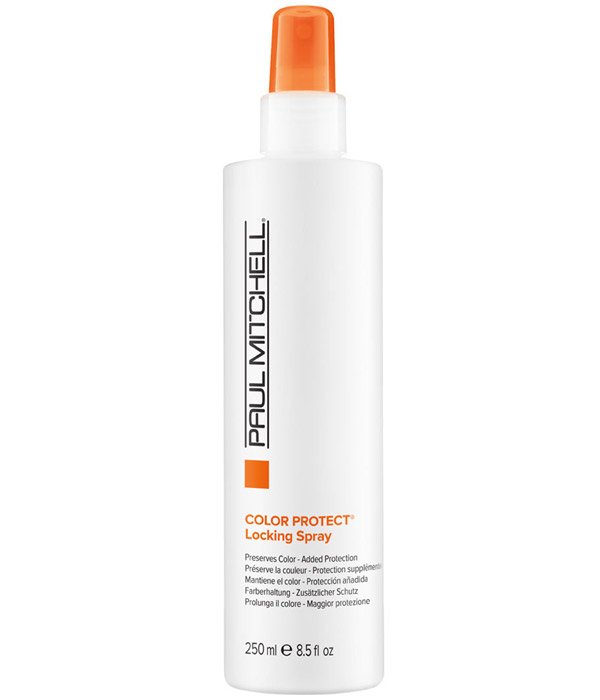 As the name suggests, The Color Protect Locking Spray by John Paul Mitchell is designed to make hair color last longer. If you are looking for a reliable and affordable sunscreen for color-treated hair, this product is our top-recommendation for you. Click Here to visit the official website and check out the whole range of hair care products and styling tools by John Paul Mitchell.
Headquarters: Beverly Hills, California, United States

Popular Products: Luxury Hair Care Products at Affordable Prices
Alterna : Bamboo Beach Sunshine Spray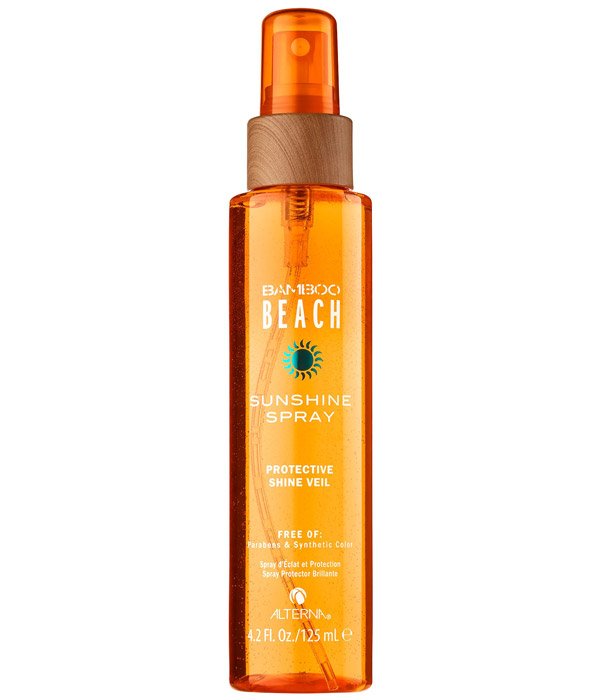 Alterna Haircare is relatively a small company and is not very famous as most other brands shared on this page. But one doesn't need to be a billionaire or have fortune 500 company to produce a high-quality sunscreen for hair and scalp (we hope you agree). And if you don't, try the Bamboo Beach Sunshine Spray by Alterna Haircare. And you'll know it yourself!
Headquarters: Boston, Massachusetts, United States

Popular Products: 1, 2, 3
Colorescience : Sunforgettable® Brush-On Sunscreen SPF 30
We haven't personally tested the Sunforgettable® Brush On Sunscreen SPF 30 by Colorscience. But we do have some good reasons to share this sun protection system with our valuable readers like you. Colorscience is parented by Allergan, a well-reputed, American pharmaceutical research company. Moreover, this sunscreen for hair and scalp is recommended by the Skin Cancer Foundation.
Headquarters: Carlsbad, California, United States

Popular Products: Non-Chemical Sunscreen Protection, Skin Perfectors and Foundations

Related Link: Check Out Latest Discount Offers on UV Protectors & Hair Care Products at Colorescience
Rita Hazan : Lock + Block Protective Spray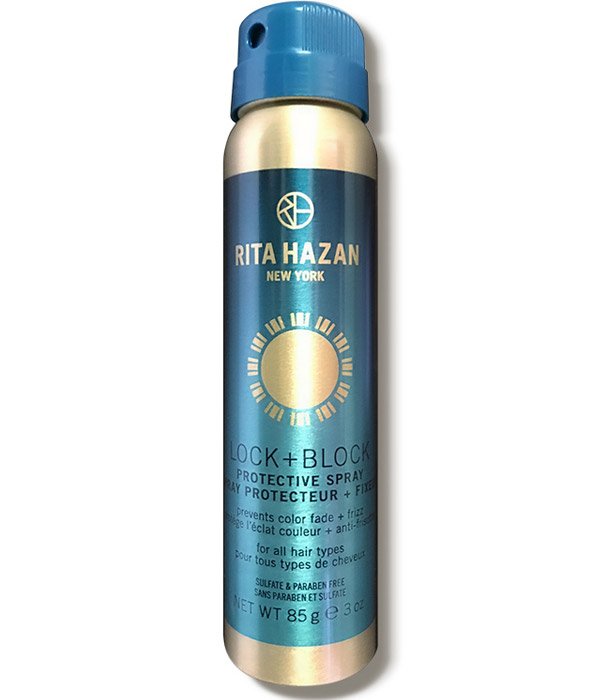 Like the sunscreen at No.9, we don't have any experience of using the Lock + Block Protective Spray by Rita Hazan. But hair is why we believe it to be a good sunscreen for hair and scalp. The formulation of Lock + Block Protective Spray is designed by Rita Hazan, a world-famous hair colorist from New York who has a long list of celebrities as her clients. Some of them (just some of them) include Jennifer Lopez, Mariah Carey, Jessica Simpson and Katy Perry.
Headquarters: New York, NY, United States

Popular Products: Hair Colors and Sunscreen for Hair and Scalp

Related Link: Check Out Complete Hair Care Products at Rita Hazan