Lighting is one of the key elements that helps make your house a home. Therefore, choosing the wrong light fixture can seriously disrupt the design mojo of your dream home.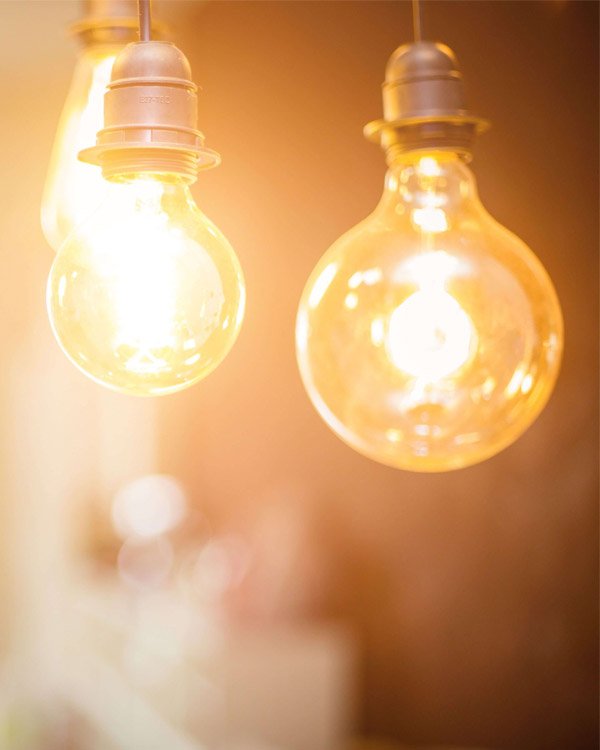 For this post, we have carefully selected the best lighting stores online that offer the RIGHT lights for every spot in your home.
Through their full-featured eCommerce websites, not only you get the best price, but most of these modern lighting companies have a free shipping policy for customers in the United States.
Top 10 Places to Buy Lighting for Modern Homes
Lumes : Modern Chandeliers & Pendant Lights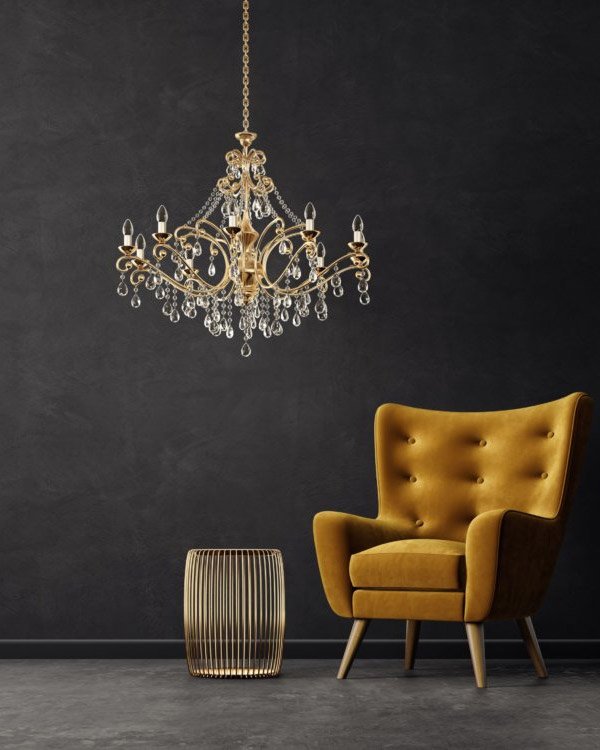 The foyer conveys the first impression of a home's interior. If you are looking for large ceiling light fixtures e.g. chandeliers or pendant lights and you are in love with modern designs, we suggest that you visit Lumens before making a purchase decision.
This online lighting store is in business for more than a decade now and it has a huge customer base from almost every corner of the United States.
Lumens also offers an endless variety of modern indoor and outdoor lights for small spaces at competitive prices. And the good news is, at this lighting store, most orders are eligible for free fast shipping.
Headquarters: Sacramento, California, United States

Popular Products: Modern Chandeliers, Suspension Lighting and Elegant Pendant Lights
West Elm : Modern Flush Mounts & Semi Flush Mount Lighting for Low Ceilings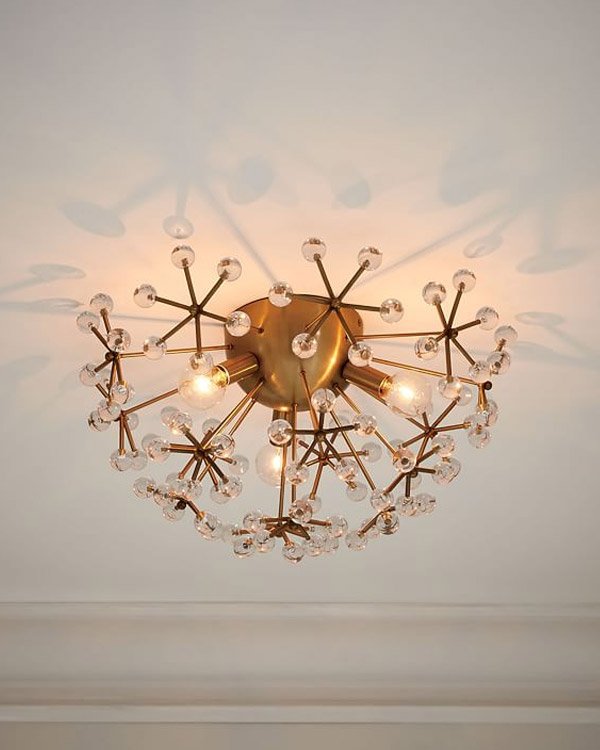 Flush Mounts can be a great alternative to chandeliers and pendant lights in places like walk-in closets, hallways and rooms with low ceilings.
During our research for this post, we found a beautiful collection of modern flush mounts and semi-flush mount lighting at West Elm that'll look great just about anywhere.
West Elm is a wholly owned subsidiary of Williams Sonoma, an upscale home furnishing company in the United States. Williams Sonoma also owns and operates some other very successful modern furniture brands including Pottery Barn, PBTeen and Pottery Barn Kids.
Founded: 2001, San Francisco, California

Headquarters: Brooklyn, New York, NY, United States

Popular Products: Fabric Shade Flush Mount, Floral Burst Flush Mount, LED Semi-Flush Mounts
Lamps Plus : Modern Indoor Wall Lighting to Spruce Up Any Space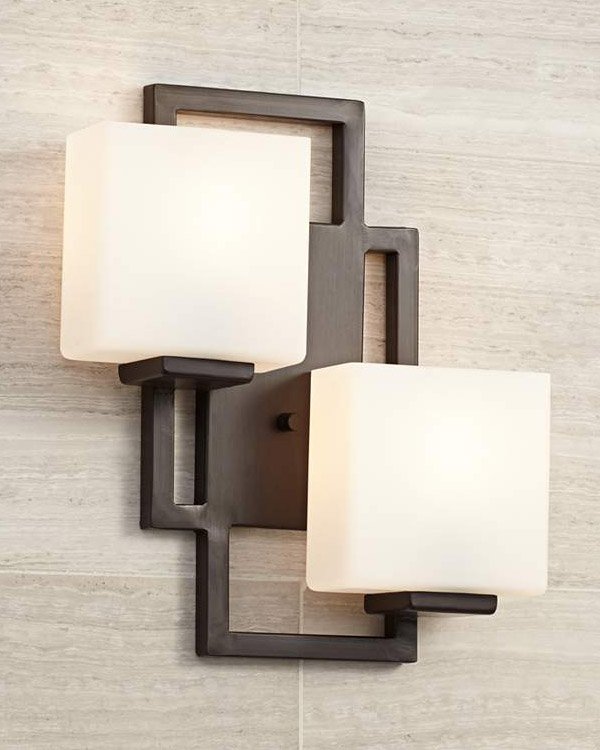 Alongside ceiling lights, indoor wall lights provide supplemental illumination, adding both beauty and utility to the overall design scheme of a modern home.
From bedrooms to bathrooms, living rooms, kitchens and dining area, Lamps Plus has an impressive variety of modern wall lights that are perfect for styling and sprucing up any area of your home.
Lamps Plus is one of the largest lighting retailers in the United States and it has a free shipping and returns policy for customers across the country.
Headquarters: Chatsworth, California, United States

Popular Products: Wall Sconces, LED Wall Lights, Wall Lamps & Picture Lights
Bed Bath & Beyond : Affordable & Stylish Lighting for Modern Bathrooms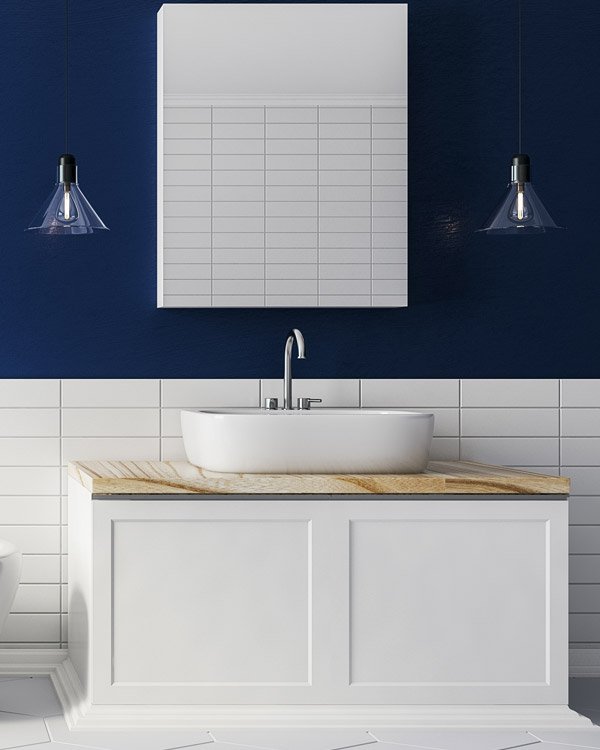 In a modern bathroom, the vanity, tub area and shower, all require different lighting choices. But it's not just about achieving the right amount of light, you also need something that complements the existing decor of your bathroom.
Bed Bath & Beyond offers a beautiful collection of lights to cast a stylish glow even in small bathrooms. BB&B has a huge inventory of lighting in thousands of unique designs for traditional and modern bathrooms. What that simply mean is, Bed Bath & Beyond has at least one option that is perfect for your bathroom as well.
Founded: 1971 in Springfield, New Jersey

Headquarters: Union Township, New Jersey, United States

Popular Products: Bathroom Vanity Lighting, Spa Bath Lights, Undercabinet Lights, Accent Lights and Modern Mirrors with integrated Lights
Joss & Mian : Modern & Contemporary Kitchen Island Lighting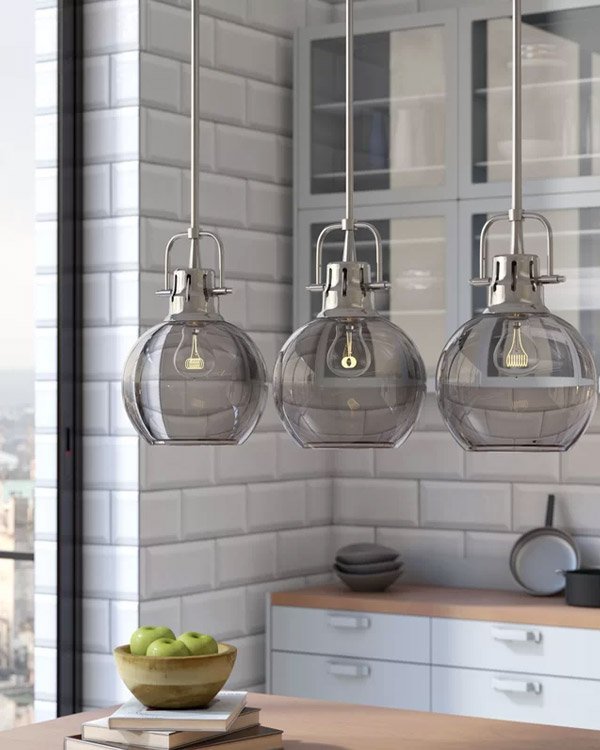 The majority of modern homeowners in the United States believe that the kitchen island pendant is the Jewelry of kitchen. If you also fall into that group of believers, you should visit the Kitchen Lighting section at Joss & Main.
Joss & Main is owned and operated by Wayfair Inc. And it is one of the fastest growing American home furnishing websites. In most cases, Joss & Main is a more affordable option than other online lighting stores shared on this page.
Headquarters: Boston, Massachusetts, United States

Popular Products: Coastal, Cottage, Glam, Traditional, Modern & Contemporary Kitchen Island Lighting
Wayfair : Contemporary & Modern Table & Floor Lamps at Affordable Prices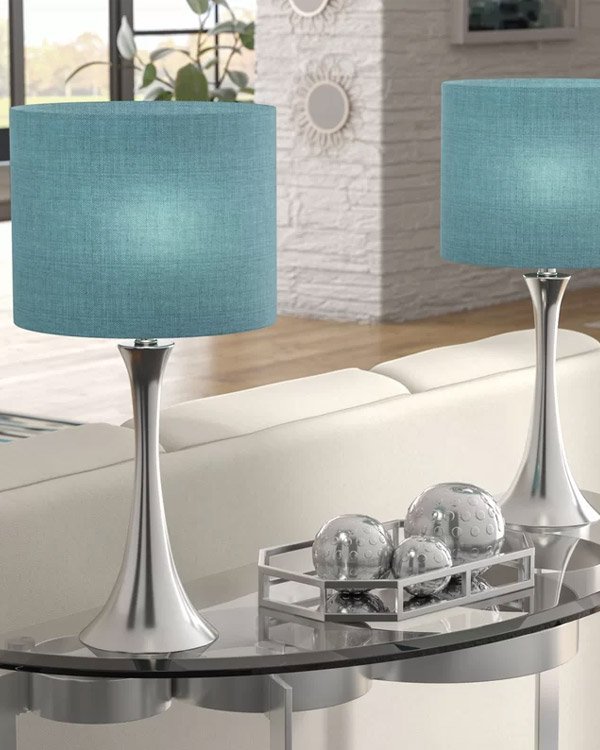 Sometimes, all it takes is the perfect table lamp to achieve a balanced look of a room. Wayfair has an endless collection of modern table lamps by world-famous lighting brands. In addition to standard, bedside table lamps, Wayfair also has a wide range of desk lamps, buffet lamps, tripod lamps and clip lamps.
Headquarters: Boston, Massachusetts, United States

Popular Products: Mini, Small, Medium, Large & Extra-Large Table Lamps and Floor Lamps
Bellacor : High-Quality, Stylish & Functional Recessed Lighting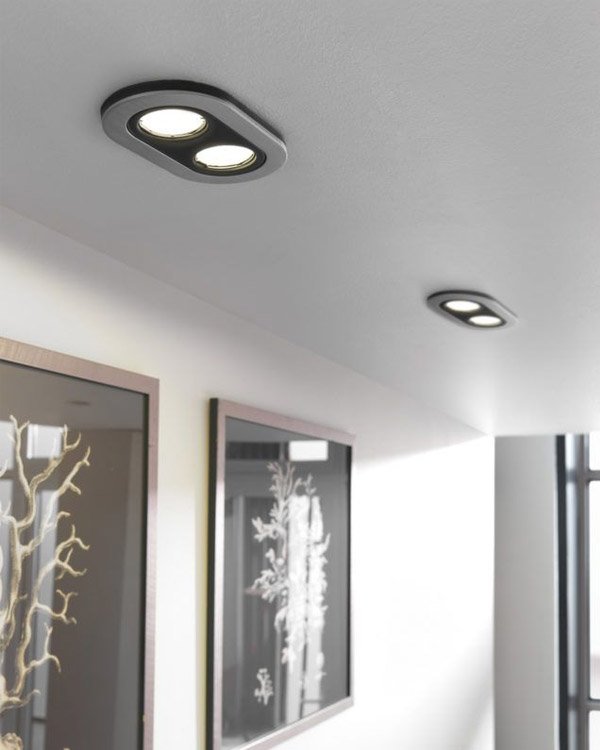 Recessed lights are some of the most versatile lighting options for downlighting, uplighting and wall lighting. If you are planning to use these sleek, stylish, functional and hidden lighting fixtures to brighten your home, we hope you'll enjoy your trip to Bellacor.
Modern Recessed Lights at Bellacor may be slightly expensive than most other lighting stores, but you'll be really happy with their quality of products. Bellacor offers free shipping on all home lighting fixtures.
Headquarters: Minneapolis, Minnesota, United States

Popular Products: Recessed Lighting Kits, Recessed Lighting Trims & Retrofits, Recessed Lighting Housing, Recessed Shower Lighting
Menards : Discounted Modern Outdoor Lighting Fixtures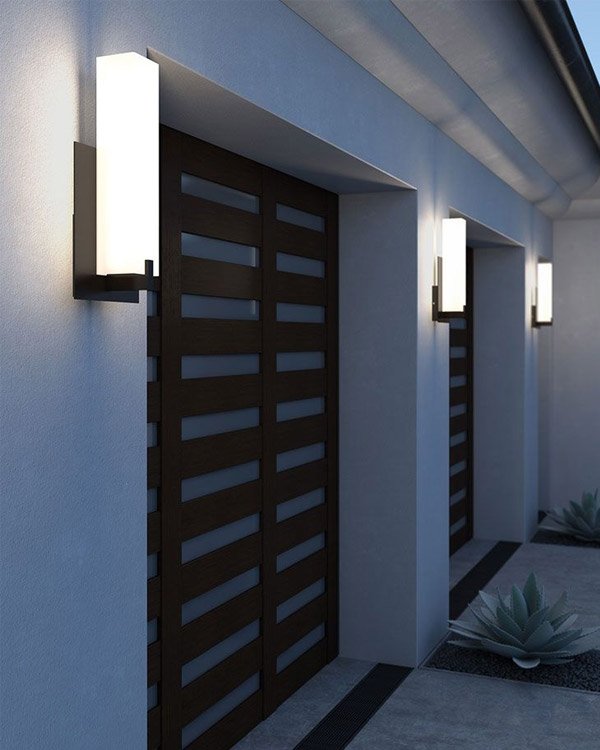 If your home's architecture is stately and elegant, you'll need to be extra careful when choosing the outdoor lighting for your home. In addition to providing security and safety, a perfect outdoor lighting fixture should also increase the curb appeal. Menards has an extensive assortment of modern outdoor lights to suit any decor style.
Headquarters: Eau Claire, Wisconsin, United States

Popular Products: Outdoor Ceiling Lights, Outdoor Pendants, Outdoor Wall Lights & Custom Outdoor Fixtures
Lowes : Low-Priced & Modern Landscape, Path & Deck Lights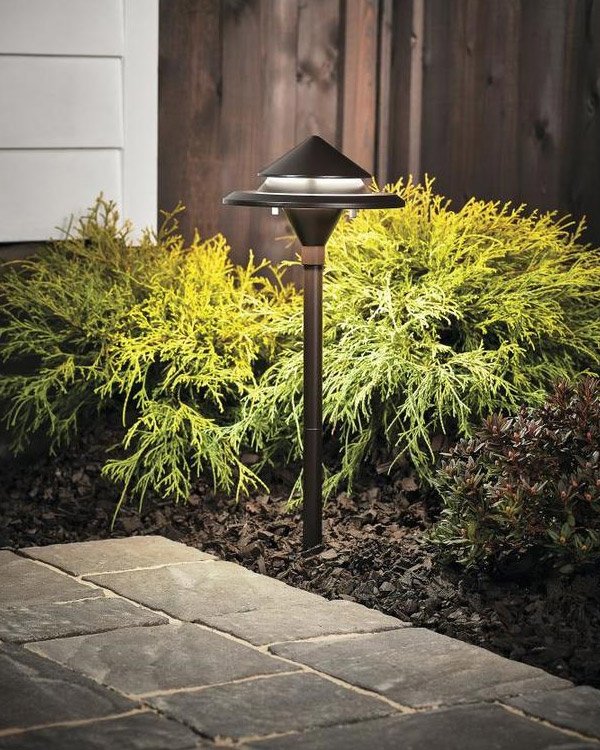 If you are planning to take your yard's lighting scheme to the next level, Lowes is our top recommendation for you in this category. Lowe's is one of the top-rated home improvement stores in the United States with a multitude of modern landscape lighting to illuminate gardens, walkaways, patios and decks.
Moreover, if you become a member Lowe's eCommerce website, you will get many additional benefits including free shipping on thousands of home improvement goods.
Founded: 1921 in North Wilkesboro, North Carolina

Headquarters: Mooresville, North Carolina, United States

Popular Products: Path Lights, Deck & Step Lights, Bollard Lights, Pond & Well Lights, LED Landscape Lighting
Home Depot : Modern Outdoor Security & Flood Lighting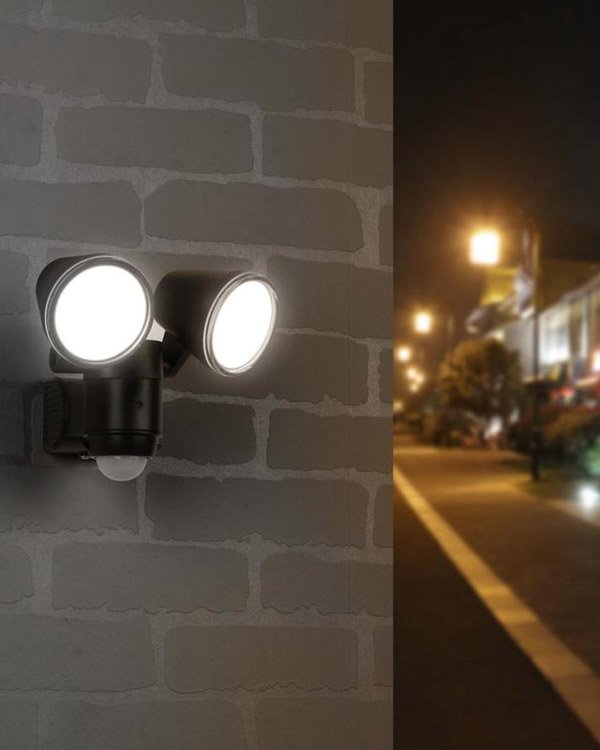 Like Lowe's, Home Depot is another major name in American home improvement goods industry. In the last four decades, Home Depot has been trusted by millions of quality conscious customers from almost every corner of the United States.
During our research for this post, we found an impressive assortment of high-end and energy efficient outdoor security lighting at Home Depot. Presently, Home Depot is offering attractive discounts and free home delivery on a huge variety of lighting for modern homes.
Headquarters: Atlanta, Georgia, United States

Popular Products: Wall Pack Lights, Dusk to Dawn Security Lighting, Motion Sensor Security Lighting and Solar Powered Security Lights