Furniture is the single most important element for a well-designed bedroom. Whether you have just moved into a new bedroom or are looking to renovate your personal sanctuary, we hope this post will help you create a stylish, most comfortable and the best bedroom space within your budget.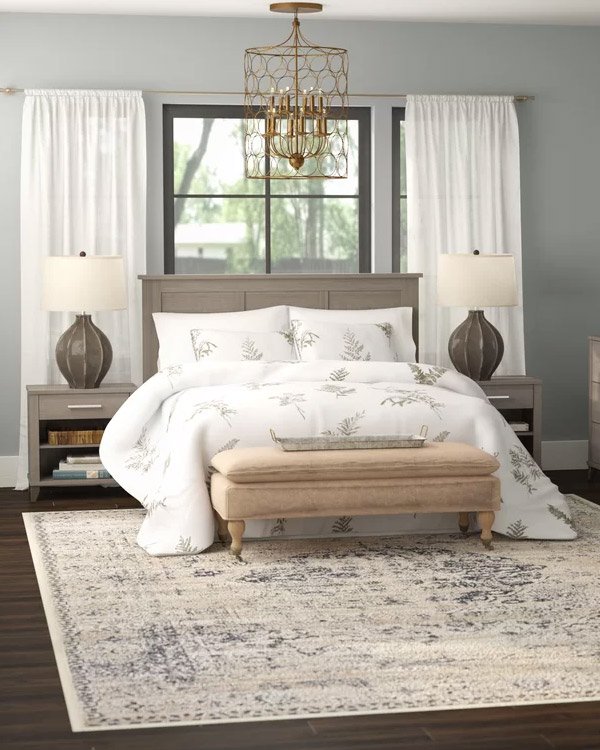 Please Note: We spend hours upon hours in research and follow strict criteria to find the best bedroom furniture deals for our valuable readers. But we are NOT affiliated with any of these furniture stores. In other words, we don't get a commission if you purchase anything from any of the furniture websites shared below.
Must Have Pieces for a Modern & Contemporary Bedroom
Wayfair : Complete Bedroom Sets at Very Affordable Prices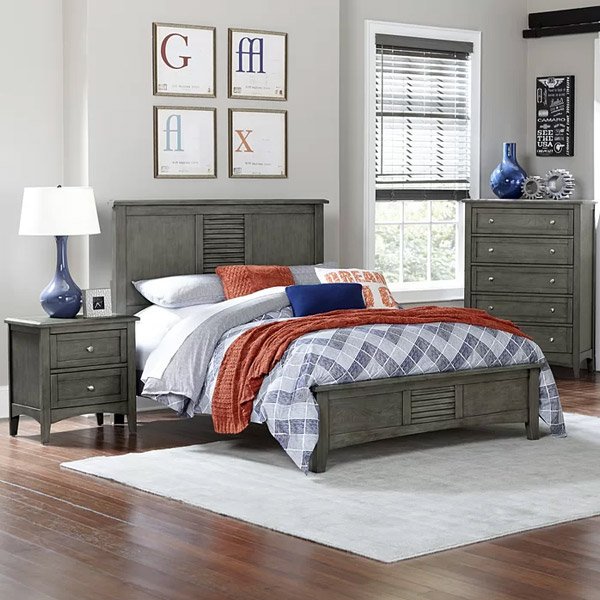 If you want to avoid the trouble of finding matching beds, dressers and nightstands etc., check out complete bedroom sets at Wayfair, instead of purchasing individual pieces. Doing this will also save you tons of time.
Wayfair is the largest and most trusted furniture websites in the United States. Moreover, it's a great place to find the best deals on bedroom furniture sets. Wayfair also offers free shipping on a wide range of bedroom sets.
Headquarters: Boston, Massachusetts, United States

Popular Products: King Size Bedroom Sets, Queen Bedroom Sets, Bedroom Sets for Kids
West Elm : Contemporary & Modern Beds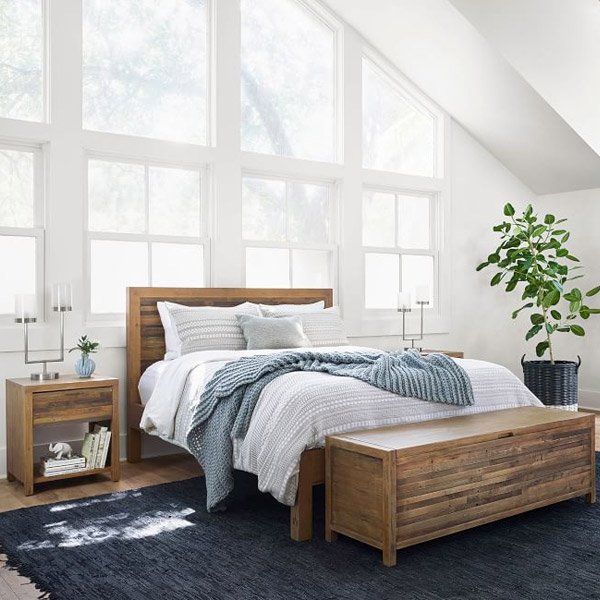 A Bed is the place where we spend a large portion of our lives. It's no secret that good sleep is the key to a healthier body and a happier life.
Whether you need a bed for your master bedroom or another guest room, West Elm is one of the best places to find an endless collection of contemporary, modern and most comfortable beds.
West Elm is a sister company of Pottery Barn and a wholly owned subsidiary of Williams Sonoma. For a limited time, West Elm is offering huge discounts on a wide range of solid wood beds.
Founded: 2001, San Francisco, California

Headquarters: Brooklyn, New York, NY, United States

Popular Products: Rustic Wooden Beds, Modern Upholstered Beds & Sleek Daybeds
Pier 1 : Best Headboards to Make Your Bed Extra Cozy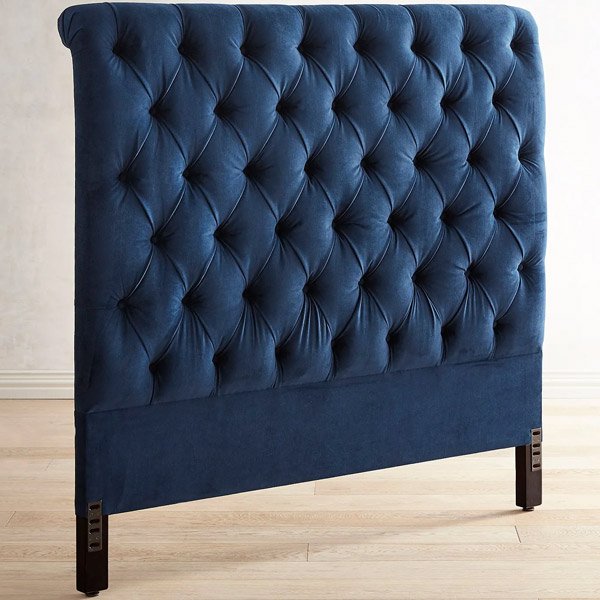 Picking up the perfect headboard to complement your bed is something that deserves a little extra attention. But this process doesn't have to be stressful. In fact, at Pier 1, choosing the RIGHT headboards can be fun!
Pier 1 is a publicly traded American home furnishing company that specializes in a unique selection of imported bedroom furniture and decor. It is also one of the fastest growing home furniture stores in the United States. Last year, Pier 1 Imports generated over 2 billion US Dollars in revenue.
Founded: 1962, San Mateo, California

Headquarters: Fort Worth, Texas, United States

Popular Products: Classic Wooden Headboards, Plush Tufted Headboards and Luxuriously Upholstered Headboards
Z Gallerie : Chic, Stylish & Modern Bed Frames at Low Prices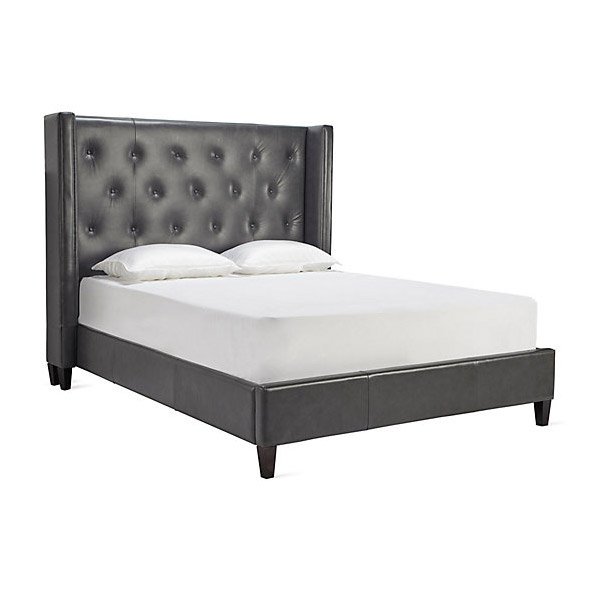 If you already have a mattress, make sure that you have the correct measurements e.g. width, length and height before purchasing a bed frame. Z Gallerie offers an impressive variety of well-crafted bed frames that can be the focal point of your bedroom decor. This online furniture store also offers a good variety of bed frames with storage drawers.
For more than four decades, Z Gallerie is one of the best places to find statement-making bedroom furniture at a range of prices that fit everyone's budget.
Founded: 1979, Sherman Oaks, California

Headquarters: Gardena, California, United States

Popular Products: King Size Bed Frames, Queen Size Bed Frames, Simple Bed Frames and Short Bed Frames
Living Spaces : Best Deals on Mattresses & Foundations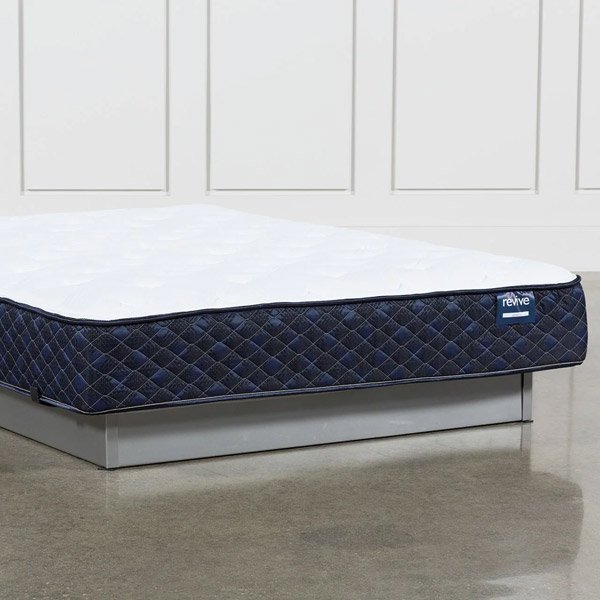 The best mattress is the one that offers exceptional comfort and support to help you achieve and maintain optimum back health. If that's what you are interested in, we strongly recommend that you visit Living Spaces.
Some of the bestselling mattress brands available at Living Spaces include Revive, Tempur-Pedic, iComfort, Serta, Beautyrest and Sealy.
Living Spaces has been around for more than 16 years now. This American home furnishing company is primarily famous for offering finest quality goods, guaranteed low prices and same day shipping.
Headquarters: La Mirada, California, United States

Popular Products: Memory Foam Mattresses, Innerspring Mattresses, Hybrid Mattresses, Bed-in-a-Box
Target : Makeup Vanities & Dressers with Mirror at Great Low Prices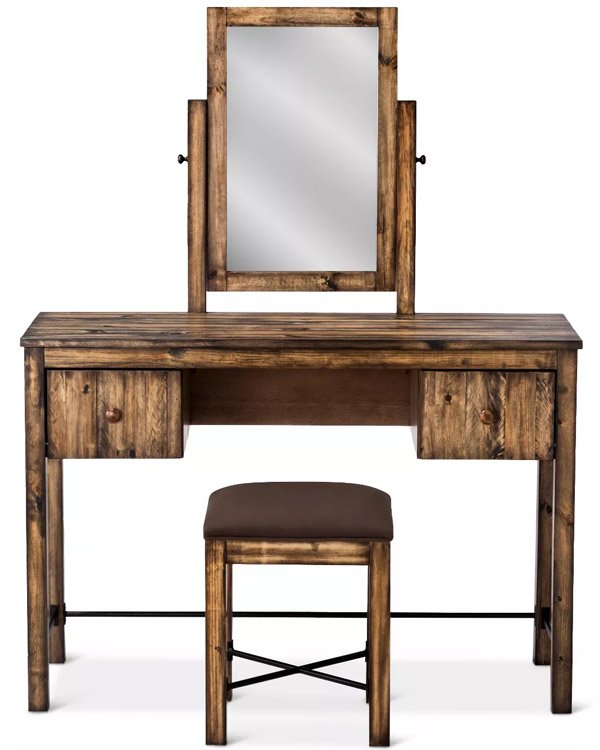 Would you be interested in having a timeless bedroom fixture called a Makeup Vanity? Target is a great place to find an amazing variety of vanity sets with weathered wood finish and metal frame accents.
With a huge inventory of over one million products Target Corporation is the eighth largest retailer in the United States. Target offers free 2-day shipping on a wide range of home furnishing goods.
Headquarters: Minneapolis, Minnesota, United States

Popular Products: Bedroom Vanity Tables, Vanity Set with Mirror, Dressers with Mirror
Joss & Main : Amazing Deals on The Best Bedroom Wardrobe Closets
Most decent people prefer to store their clothes inside a beautiful piece of furniture. If you also belong to that group of style-conscious people, we strongly recommend that you check out the extensive selection of reasonably priced bedroom wardrobe closets at Joss & Main.
Joss & Main is one of the most widely trusted American furniture websites and a sister company of Wayfair. For almost a decade now, Joss & Main is famous for offering picture-perfect bedroom furniture at too-good-to-be true prices.
Headquarters: Boston, Massachusetts, United States

Popular Products: Bedroom Armoires & Wardrobes, Bedroom Storage Furniture
Crate & Barrel : Best Nightstands & Bedside Tables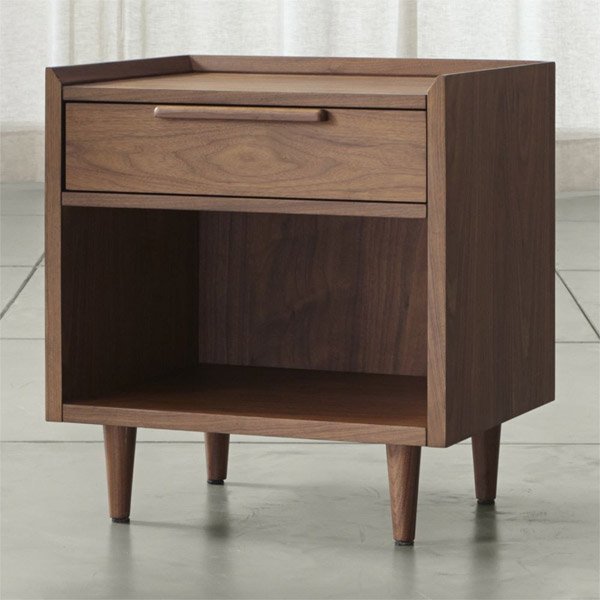 A Nightstand helps a bedroom feel finished but it is not just a stylish addition to the side of your bed. In fact, it is an essential piece of bedroom furniture that serves multiple purposes, such as providing convenient storage within arm's reach of your bed.
Crate & Barrel has the most beautiful collection of nightstands and side tables across the web. This furniture store may be slightly more expensive than most other home furnishing companies we shared on this page.
However, if you are looking for perfect storage solutions for your bedroom that are constructed with solid oak, ash and pine wood, we strongly recommend that you visit Crate & Barrel before making a purchase decision.
Headquarters: Northbrook, Illinois, United States

Popular Products: Contemporary Nightstands, Wood Bedside Tables, Natural Wood Furniture
Room & Board : Most Elegant and Modern Bedroom Chairs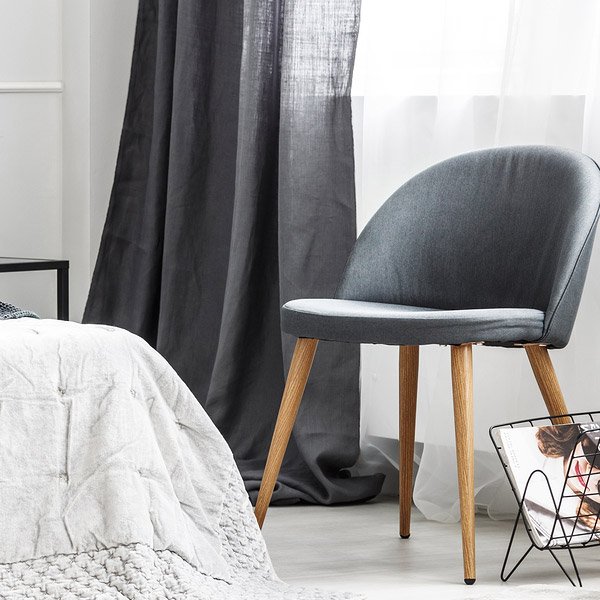 A modern accent chair can make any corner of your bedroom a more relaxing space. Room & Board offers a beautiful assortment of carefully crafted bedroom chairs that are both functional and decorative.
Room & Board is one of the leading home furnishing companies in the United States that specialize in Modern Furniture. If you are interested in handcrafted, American-made home furniture, we hope you'll enjoy your trip to Room & Board.
Headquarters: Minneapolis, Minnesota, United States

Popular Products: Bedroom Sitting Chairs, Fabric Armchairs, Leather Accent Chairs
Bed Bath & Beyond : Best Bedroom Benches with Storage at Low Prices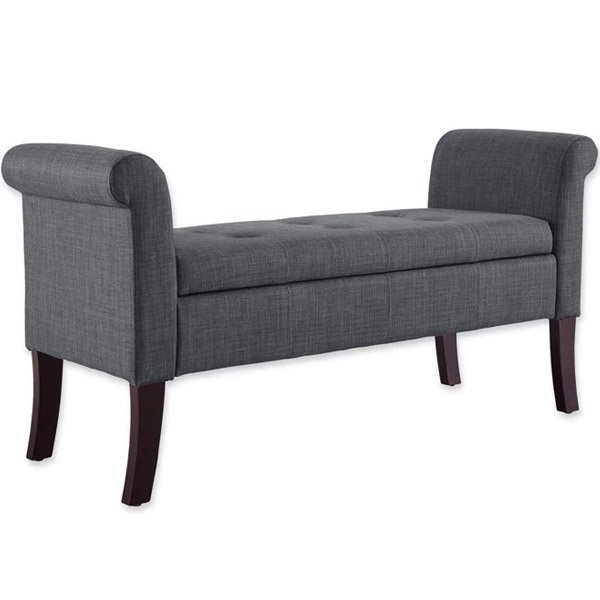 Bedroom benches are among the most practical pieces of furniture to put at the end of your bed. In addition to providing a comfortable place to sit as you get dressed, most modern bedroom benches also have a hidden storage space for bed sheets, pillow cases and duvet covers. Bed Bath & Beyond offers the best benches for any bedroom at affordable prices.
With over 1500 brick-and-mortar stores across the United States, Canada and Mexico, BB&B is one of the largest retailers of Bedroom Furniture in the United States. Bed Bath & Beyond also owns and operates several other home furnishing websites including World Market and One Kings Lane.
Founded: 1971 in Springfield, New Jersey

Headquarters: Union Township, New Jersey, United States

Popular Products: Velvet, Linen, Faux Leather & Leather Bedroom Benches with Storage